Lionel Richie Explains Why He Wishes Daughter Sofia Failure
Everyone has their own unique parenting style. From attachment parenting to allowing your children do what they want, there's no "right," way to parent. But there is one thing most parents have in common — the desire to see your child happy. This comes in different forms.
For some, it may mean spoiling your child with an out-of-this-world birthday party. For others, it's all about ensuring a healthy diet. 
Recently, American Idol judge, Lionel Richie sat down with People to discuss his approach to parenting. During the interview, he explained why he wishes his youngest daughter, Sofia Richie, failure.
Who is Sofia Richie?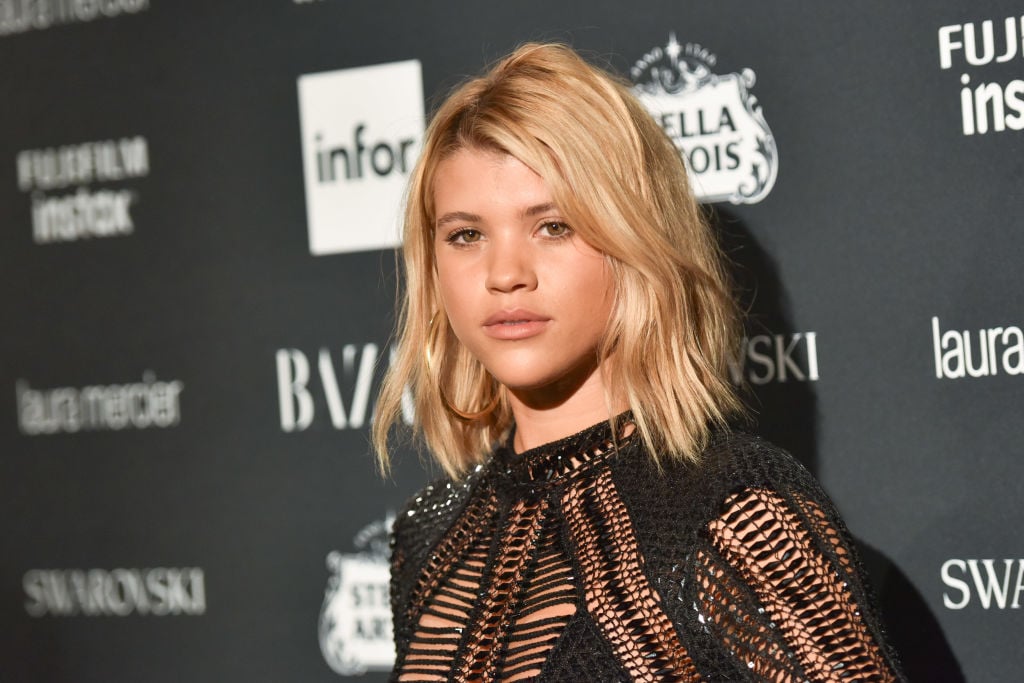 "Who is Sofia Richie?" That's a question many Keeping Up With the Kardashian fans began asking when Kourtney Kardashian's ex, Scott Disick began dating the 21-year-old in early 2017. She was just 18 and Disick was 34. 
Sofia is the youngest daughter to Grammy-award winning artist Lionel Richie and former dancer, Diane Alexander. She has two older siblings, Miles Richie, and Paris Hilton's BFF on The Simple Life, Nicole Richie.
Sofia has grown up knowing the show business life. Her father began his career in the 80s and has consistently released new music into the 2000s. He's currently a judge on American Idol alongside Katy Perry and Luke Bryan. Her sister, Nicole, starred on The Simple Life when Sofia was just 5-years-old.
Sofia began modeling when she was just 14 years old when she landed on the cover of Teen Vogue. From there, she went on to be the face of Madonna's clothing line, Material Girl.
Since she first started in the business, she has booked numerous shoots and has accumulated a net worth of over $3 million. Most recently, Sofia made an appearance on the show that made her boyfriend famous, Keeping Up With the Kardashians. 
Sofia Richie is ready for a career change
Though she has found success in modeling, Sofia is ready to take on a new challenge. She won't be taking on a bigger role in Keeping Up With the Kardashians.
Instead, she says she wants to focus on her acting career. During a recent interview, the model said that though fear had held her back before, she's ready to take a big step in her career.
"I feel like, for a while, I kind of held back on things because I was afraid of failure, but 2020 is [the year of] no fear! I'm gonna be doing acting stuff really soon," she said.
Though she hasn't appeared in anything yet, she's already reading for some roles. She told Entertainment Tonight: "The roles I'm reading for right now are kind of similar to me, so they're easy for me to play, and I really, really enjoy it."
Lionel Richie explains why he wishes his daughter failure
Sofia says that she has always felt like she was in the shadow of her father and her older sister. She says: "I'm very different from both my sister and my dad, so I feel like I've kind of navigated into my lane and it's been great for me."
Naturally, you would think that her father would want nothing but success for his little girl. But during a recent press event, the "Lady," singer said: "I told her, 'I wish you lots of failure, young," The singer went on to explain that she's going into a business where it's all about how you recover. Hollywood is not a world of "yes, yes, yes."
Though it may seem like unconventional advice, it's one that many parents give their children. When you get pushed down, you have to learn to get back up again. Lionel Richie has been in the business for a long time. He wants his daughter to get the failures out of the way now and learn from them so she can have a long and successful career.