Lionel Richie Said 1 of His Biggest Songs Was an 'Unlikely' Hit
Lionel Richie has been in the music business for decades. When he looks back on one of his biggest songs, he regarded it as an 'unconventional' hit song.
Music icon Lionel Richie has been a respected artist for decades, with several Grammy Awards to his name and appeal across generations. But when Richie looks back at his lengthy career, one song in particular stands out to him as a song that he never expected would become a hit — and remain one of his most beloved songs decades later.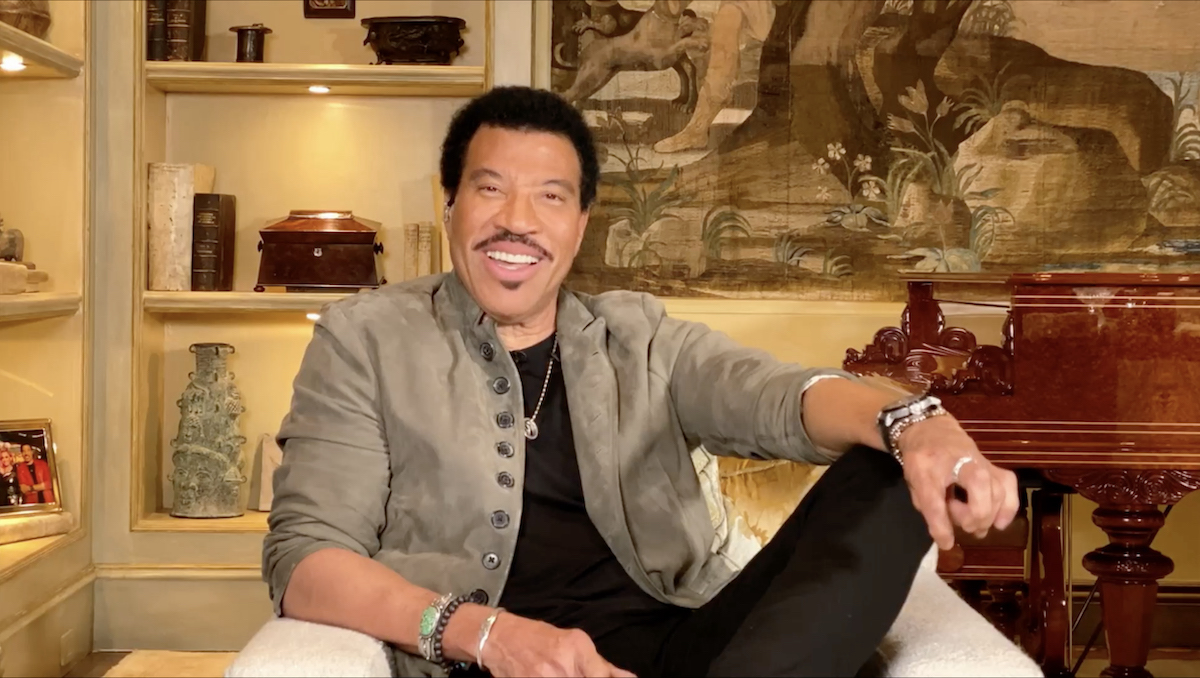 Lionel Richie has been in music for decades
Lionel Richie first got his start in music when he was in college in the late 1960s at the Tuskegee Institute in Alabama where he grew up. He played in various bands around the school before eventually joining The Commodores.
The Commodores got their big break in the early 1970s. They were the opening act for The Jackson 5 on the iconic group's first US tour. The Commodores secured a record deal with the legendary label Motown Records in 1974 and went on to have several hit songs throughout the '70s, such as "Brick House" and "Three Times a Lady."
After writing music and singing for The Commodores, Richie launched his own career as a solo singer in the early 1980s. His song "All Night Long" became a worldwide sensation, and made him one of the '80s' hottest singers.
Richie's success as a singer and songwriter continued in subsequent decades. To date, the "Hello" singer has sold over 100 million records worldwide.
'Three Times a Lady' was an 'unconventional' song for Richie
Richie sat down with CBS Sunday Morning in May 2022 as he was honored with the Library of Congress' esteemed Gershwin Prize for Popular Song. When reflecting on his time with The Commodores, he counts one song specifically as a turning point for the group's — and his own — careers.
"'Three Times a Lady' was the gamechanger," he said. "A number-one song around the world, and it was the most unlikely song, because, remember now, funk was king. And I, of all things, write a waltz."
The lead single from The Commodores' 1978 album Natural High, "Three Times a Lady" was a heartfelt ballad that brought the group new levels of popularity. "The massive crossover meant everybody wanted to see us," he said.
However, Richie felt that the way that the media was framing The Commodores after the release of "Three Times a Lady" wasn't fair compared to the way other famous bands were treated. "I had a big problem with [the term 'crossover']," he said. "Someone asked me a question one day, 'Lionel, how does it feel that you've left your roots?' and I said, 'Did you ask that to The Beatles? Did you ask that to The Rolling Stones?'"
Richie sits as a judge on 'American Idol'
Richie's undeniable cultural impact means that his star power has extended well after the decades that he had No. 1 records on the charts.
In 2018, Richie joined the judging panel of the rebooted American Idol. He sits alongside pop star Katy Perry and country singer Luke Bryan as the resident music industry guru.