A Lip Reader Decoded What Kate Middleton Said to Prince Louis at the Jubilee Pageant
A lip reader says Kate Middleton tried to get Prince Louis to stop picking his nose at the jubilee pageant, which resulted in funny faces from the little royal.
TL; DR:
Kate Middleton spoke to Prince Louis when he got rambunctious at the Jubilee Pageant. 
Prince Louis responded by making faces at his mother.
Later, Prince William and Kate Middleton commented on Prince Louis' Platinum Jubilee experience in a social media post.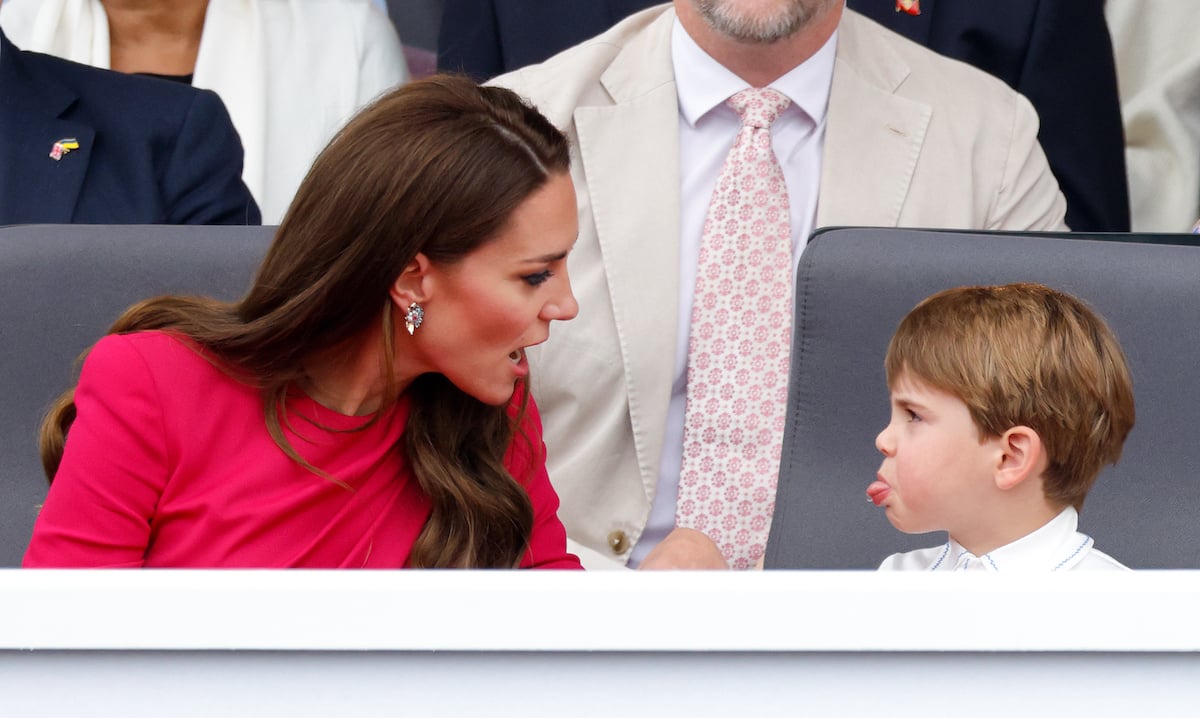 Platinum Jubilee weekend might be over (the last day of festivities took place on June 5), but a lot happened. Meghan Markle and Prince Harry went to a jubilee service. Queen Elizabeth II made not one but two balcony appearances. Then, of course, there was Prince Louis. The little royal took social media by storm with his antics. Most notably, perhaps, when he got rambunctious at the Jubilee Pageant. His mother, Kate Middleton, was seen saying a few words to him, and the 4-year-old wasn't having it. So what did the Duchess of Cambridge say to her and Prince William's youngest child? A lip reader decoded their conversation.  
Prince Louis sat next to Kate Middleton at the Platinum Jubilee pageant 
Louis was over Platinum Jubilee by day four. At the Platinum Jubilee pageant outside Buckingham Palace on June 5, he sat next to Kate. As performers came by the royal box, the little royal seemed less than impressed. 
Louis got restless in his seat. As a result, he bounced around the royal box. He sat with his grandfather, Prince Charles. Later, Louis could be seen sitting with his father, the Duke of Cambridge. Finally, back to Kate. 
However, the exchange that went viral on social media involved him and Kate. 
Cameras spotted Louis getting a little wild, at least as royal kids are concerned, in his seat. The Duchess of Cambridge, who has a well-documented history of handling meltdowns like a pro, stepped in. She leaned over and spoke to Louis to which he replied with silly faces. 
Kate Middleton told Prince Louis to put his hand down, according to a lip reader
Lip-reading expert Jeremy Freeman took a closer look at the exchange between Kate and Louis. He told the UK's Daily Star the Duchess of Cambridge appeared to notice Louis picking his nose. She put his down, saying, "You have to." 
Louis replied with, "I don't want to," according to Freeman, before covering Kate's mouth with his hand. The exchange continued with Kate telling Louis, "I said no hands." 
Perhaps a testament to Kate's — and William's — methods for getting their kids to behave, the Duchess of Cambridge tried distraction. The lip-reader said Kate told Louis to "look" as she pointed to the parade and waved. 
Getting Louis to focus on something else didn't work. Because, as anyone who has seen Louis' viral clips, he blew a raspberry at Kate and stuck his tongue out. Kate's reply? "Stop doing that," according to Freeman.
Prince Louis had an 'incredible time' during Platinum Jubilee weekend, according to his parents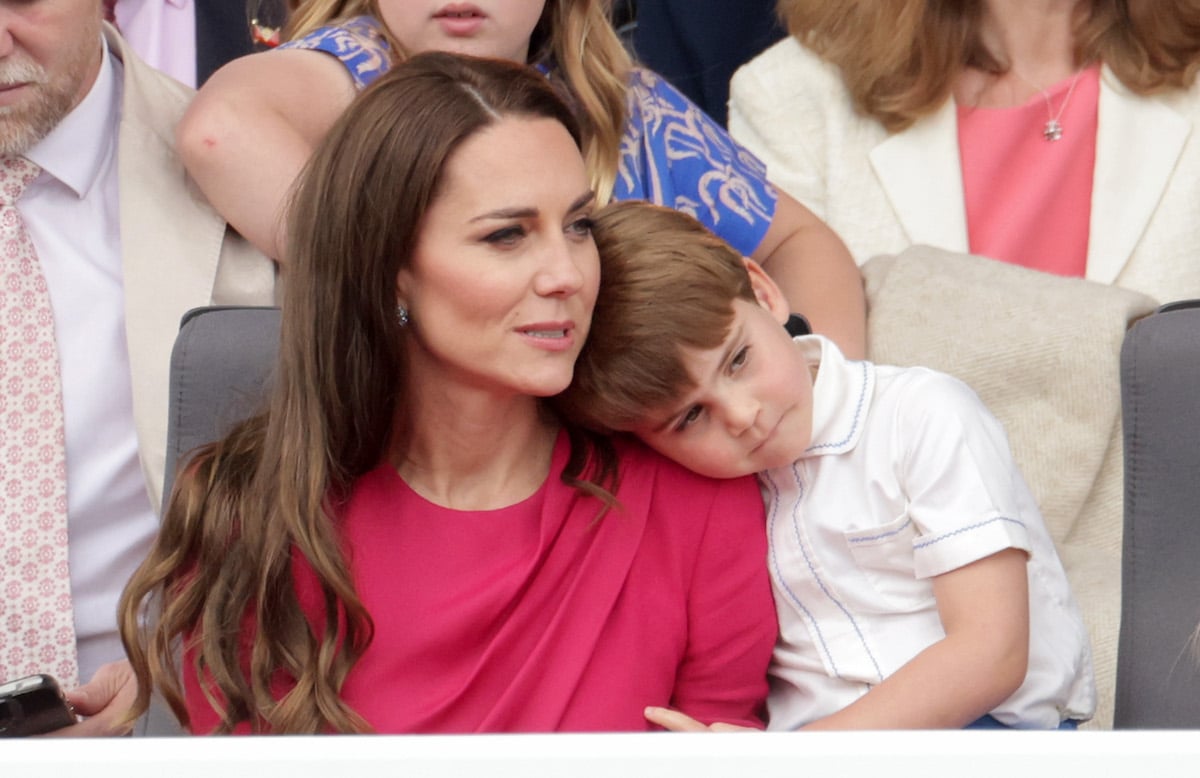 Following Platinum Jubilee weekend, William and Kate shared a message about the four days of "fantastic" celebrations. In a June 6 Instagram post, they talked about the memories that were made and everyone coming together to celebrate Queen Elizabeth II.
Just before signing off with "W & C," they commented on Louis' Platinum Jubilee experience, saying, "We all had an incredible time, especially Louis… 👀."