Lisa From BLACKPINK Reveals Her Favorite Song From 'Square Up'
Lisa is BLACKPINK's maknae and unofficial cat person. This rapper also shared her love for one particular song off of the girl group's EP, 'Square Up.'
BLACKPINK's in your area. 
This K-pop girl group released several fan-favorite tracks in conjunction with their EP Square Up. However, BLACKPINK's Lisa picked one song as her favorite. Here's what we know about this rapper and dancer.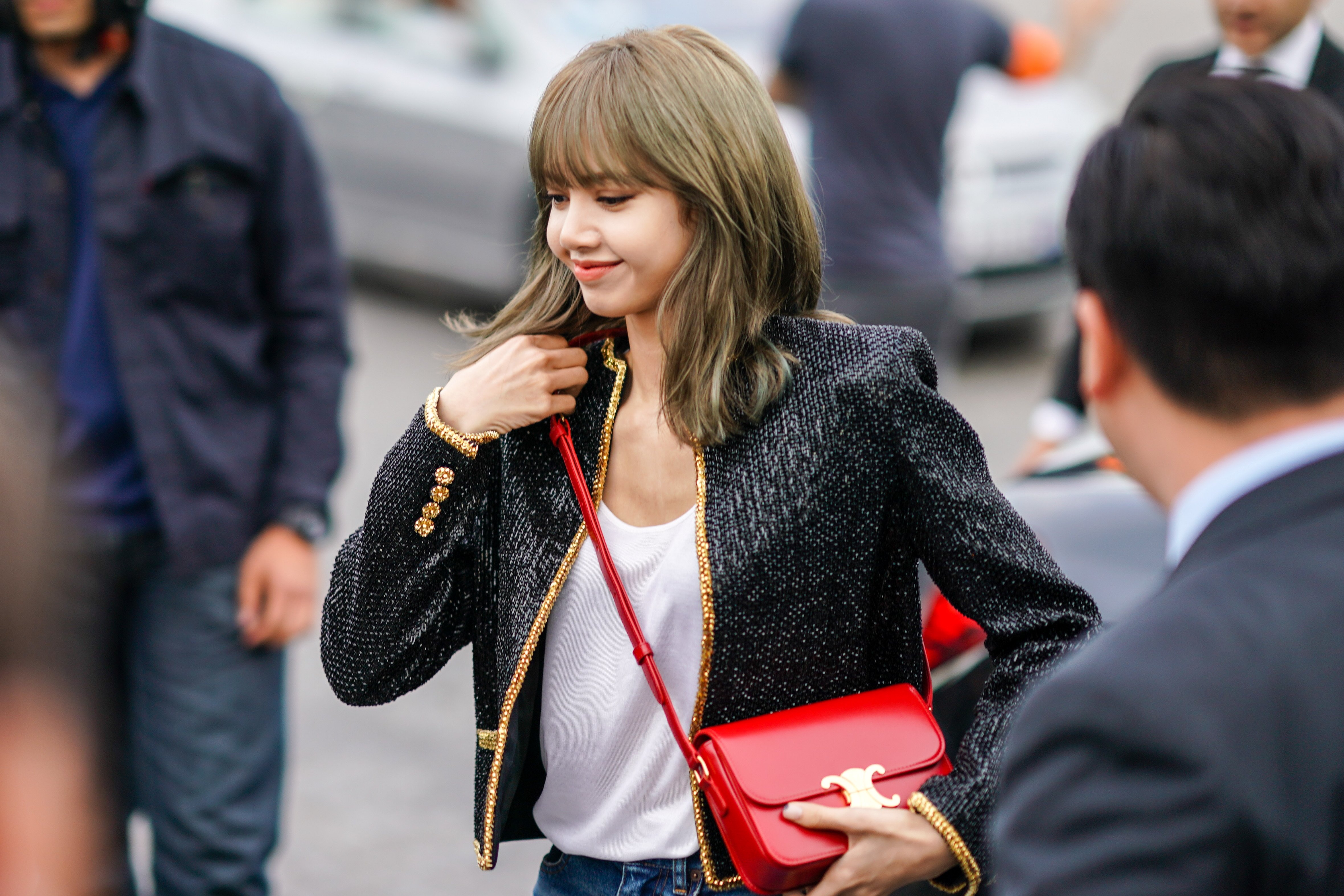 Lisa is a rapper and dancer in the K-pop group, BLACKPINK
BLACKPINK debuted in 2016, complete with its four members — Lisa, Jennie, Jisoo, and Rosé. The group's youngest member, Lisa, appears as a rapper, dancer, and sub-vocalist, showcasing her passion for fashion (and her love for cats) on social media. 
Recently, Lisa released her debut solo EP, featuring songs like "Money" and "Lalisa." This idol still makes time for her work with this girl group. Together with the other members, she appeared on songs like "Kill This Love" and "How You Like That." BLACKPINK even collaborated with chart-topping artists like Cardi B, Dua Lipa, and Lady Gaga. 
When it comes to the girl group's EP, Square Up, several songs became fan-favorites, including "DDU-DU DDU-DU." During one interview, the members even revealed their favorite tracks from this collection. 
Lisa from BLACKPINK released her favorite song from 'Square Up'
As one of their first projects created by the group, Square Up featured four original songs. Since their premiere date in 2018, songs from this EP earned millions of plays on the music platform Spotify. Some are even favorite releases of BLACKPINK.
During a 2018 interview with YG Dreamers, the BLACKPINK members were asked about their favorite songs from their debut album. Jisoo chose "See U Later," while Rosé chose "Really." Lisa said her favorite Square Up track is "Forever Young."
"I like 'DDU-DU DDU-DU' and 'Forever Young' because the choreography is a very different image from 'As If It's Your Last' and I personally like this kind of powerful image," Jennie said. 
"Forever Young" even came with an original dance showcased in a "dance practice video" posted to YouTube. This video clip featured all four members and earned over 195 million views from BLINKs.
BLACKPINK since released their debut album, appropriately titled 'The Album'
Years following the release of Square Up, this girl group debuted their first full-length album. The Album featured songs like "Lovesick Girls," "Pretty Savage," and "How You Like That." It's this album that featured Selena Gomez on the song "Ice Cream" and its corresponding music video.
"We're very happy, and it's [an] honor that artists that we've liked since we were young enjoy our music and work with us," Lisa said of The Album's featured artists during a press conference. "If we get the chance, I'd like to work with more artists in the future."
Fans can catch up with Rosé, Jennie, Lisa, and Jisoo on social media. Music by BLACKPINK, including their recently released single with Gomez, "Ice Cream," is available on most major streaming platforms.