Lisa From BLACKPINK Started Getting an Australian Accent From Hanging Out With Rosé
Lisa and Rosé both speak English. After spending so much time together, Lisa even picked up the Australian accent from her fellow BLACKPINK member.
It's been several years since the K-pop idols Lisa, Jennie, Jisoo, and Rosé burst onto the music scene. Even before they were BLACKPINK, Rosé and Lisa were close friends. During BLACKPINK's Netflix documentary, these artists shared that they spent their free time together, with Lisa even picking up Rosé's Australian accent.
BLACKPINK members Lisa and Rosé are close friends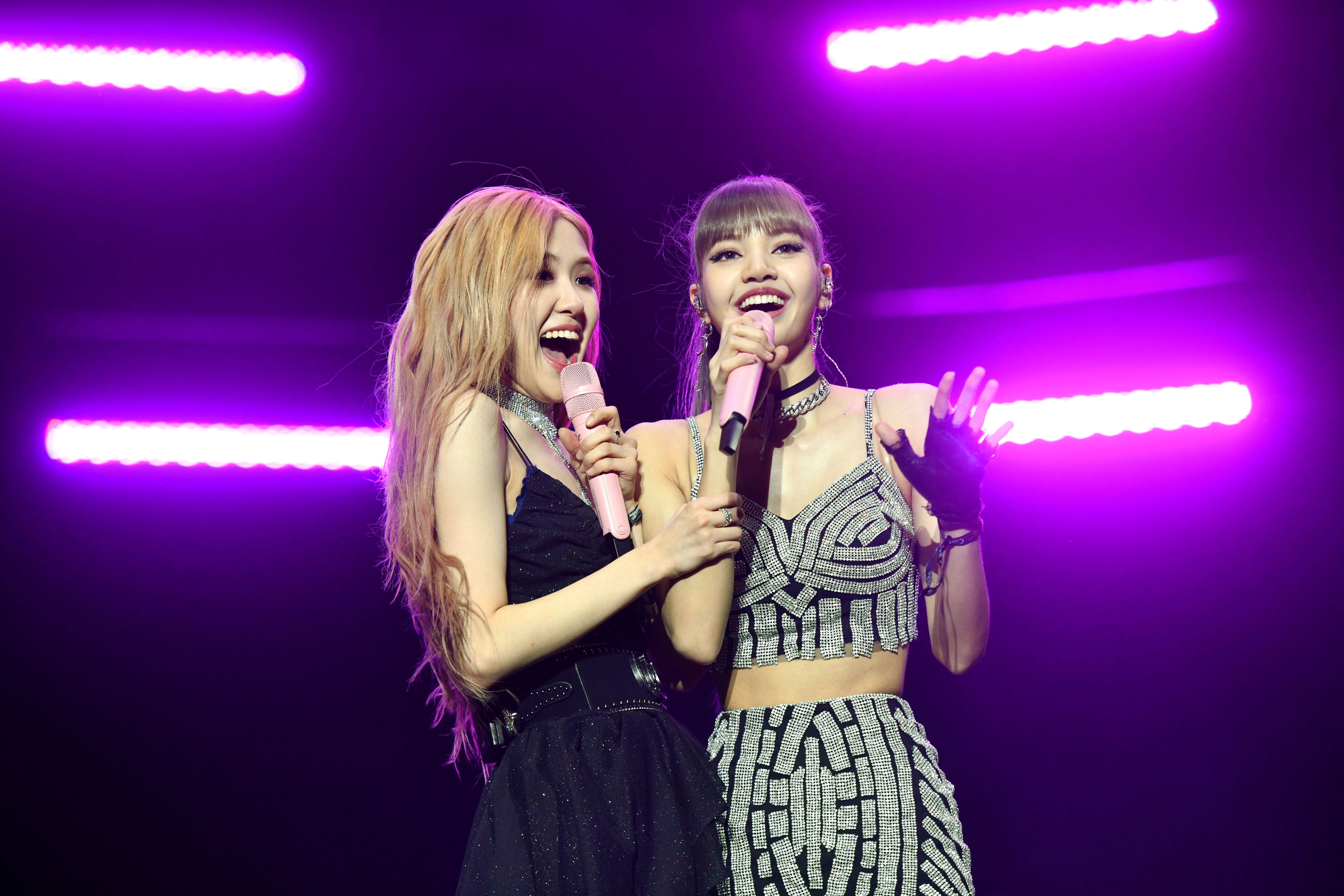 Lisa and Rosé are two members of BLACKPINK. Along with Jennie and Jisoo, these artists perform "How You Like That," "Lovesick Girls," and "Kill This Love." Even when the idols are not working on music, they are close friends who spend time together.
In the Netflix original titled BLACKPINK: Light Up the Sky, Rosé and Lisa gave a closer look at their friendship. The artists spent time together, taking pictures along a plant-covered wall and meeting a stray cat.
Some videos of the BLACKPINK members were published on YouTube in conjunction with Netflix's documentary. One of the "behind-the-scenes" clips showed Lisa and Rosé relaxing outside, talking about their friendship. 
"I was the youngest there, and you came, and I was like, 'excuse me, I was the youngest here,'" Lisa joked. "But we became like best friends." 
"But it took a while, but as soon as it was like," Rosé said with Lisa finishing her thought, saying, "click." 
"And we used to fight a lot. Every single day I had to be like, 'Rosie, can you just stop,'" Lisa added. One time, the rapper even tried calling Rosé "annoying" in Korean and instead said "black bean noodles."
Lisa started getting an accent from hanging out with Rosé
Not every BLACKPINK member was born or raised in Korea. Lisa is from Thailand, while Rosé was born and raised in Australia. Both members speak English during interviews and in original songs. As a result, Rosé shared that Lisa started getting her accent.
"She started getting an Australian accent. She still has it sometimes," Rosé said during the Netflix documentary, with Lisa jokingly saying, "no" in her Australian accent. This video wouldn't be the only occasion where Lisa showcased her mini-Australian accent.
A BLINK asked Rosé to speak with an Australian accent during one V Live. Lisa quickly agreed, saying that she wanted to imitate it. They both started saying "no" with an Australian accent, with Rosé pointing out that Lisa just sounded annoyed.
Other BLACKPINK members share a close friendship
BLACKPINK: Light Up the Sky gave BLINKs a closer look at the friendship between these idols. Jisoo and Jennie made tanghulu together, while Lisa shared that she and Jennie spent time as trainees because they spoke English. When Rosé released solo music, Jennie attended her virtual fan event, surprising the "Gone" singer in the process.
The relationship between Rosé, Lisa, Jennie, and Jisoo is one of the reasons why this K-pop group does not have an official leader. After spending so much time as trainees, these artists decided not to appoint the title to just one member.