Lisa Kudrow Getting Fired From 'Frasier' Led to Breakout Role as Phoebe on 'Friends'
After years on the comedy circuit, Lisa Kudrow got the opportunity of a lifetime when she was cast as Roz Doyle in Frasier (1993-2004). Unfortunately, she was fired and replaced after the pilot episode. But things quickly turned around for Kudrow as she bounced back with a beloved role in the now-cultural phenomenon Friends. Here's a look back at her journey — from being hired and fired from Frasier to landing a spot as the iconic Phoebe Buffay on Friends.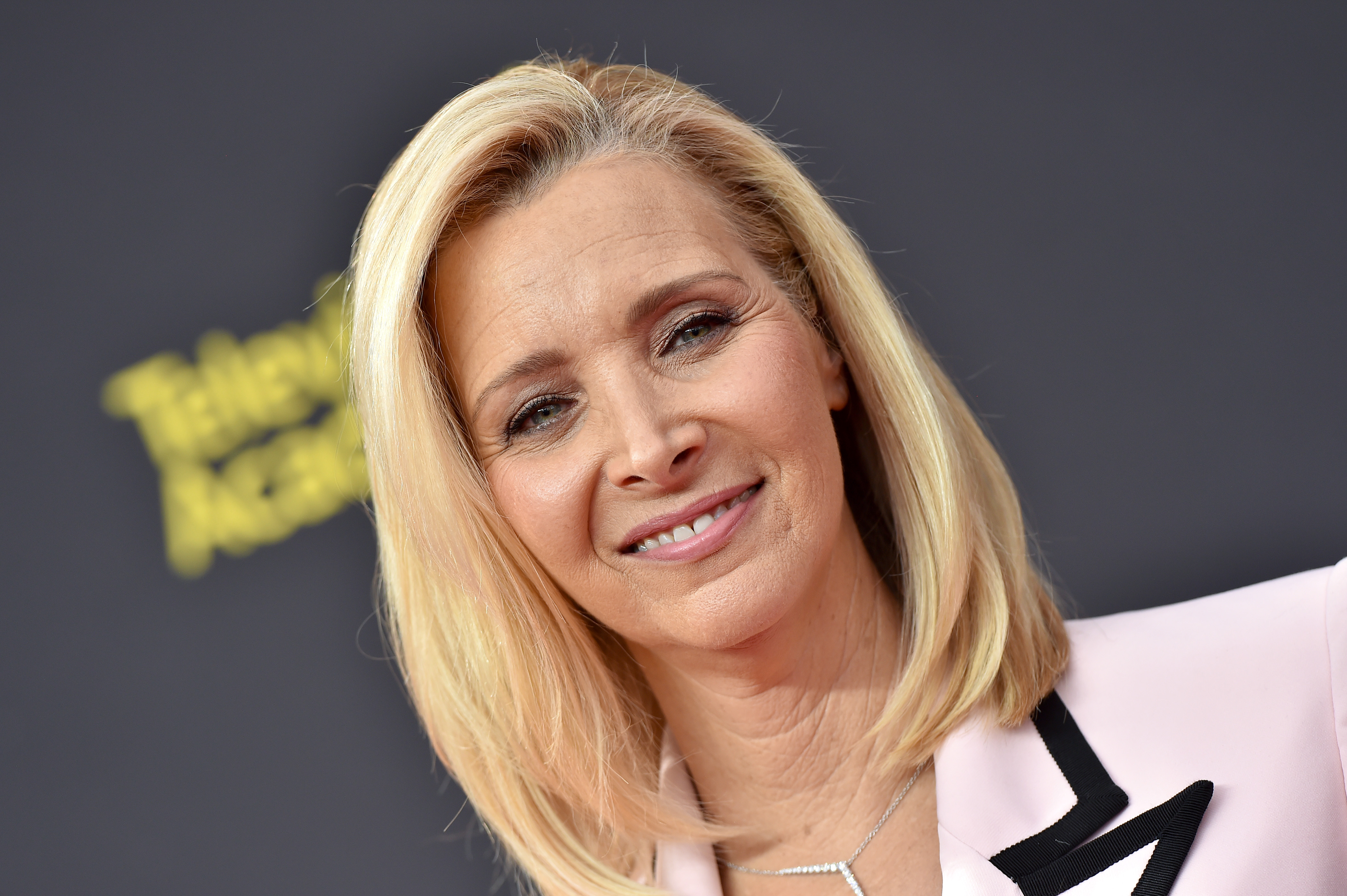 Lisa Kudrow was initially thought to be a good fit for 'Frasier'
When trying to find the perfect person to portray Roz, casting directors had a plethora of actors audition for the role. "[The producers] said, 'We'll see any type, age, ethnicity,' so I brought them all of these great comic actresses, and we whittled it down," casting director Jeff Greenberg said of the casting process in an old interview with Entertainment Weekly.
"Kelsey [Grammer] came in and read with five or six of them, and our two favorites were Lisa Kudrow and Peri Gilpin. We tested them at NBC, and they chose Lisa. She was great," he continued.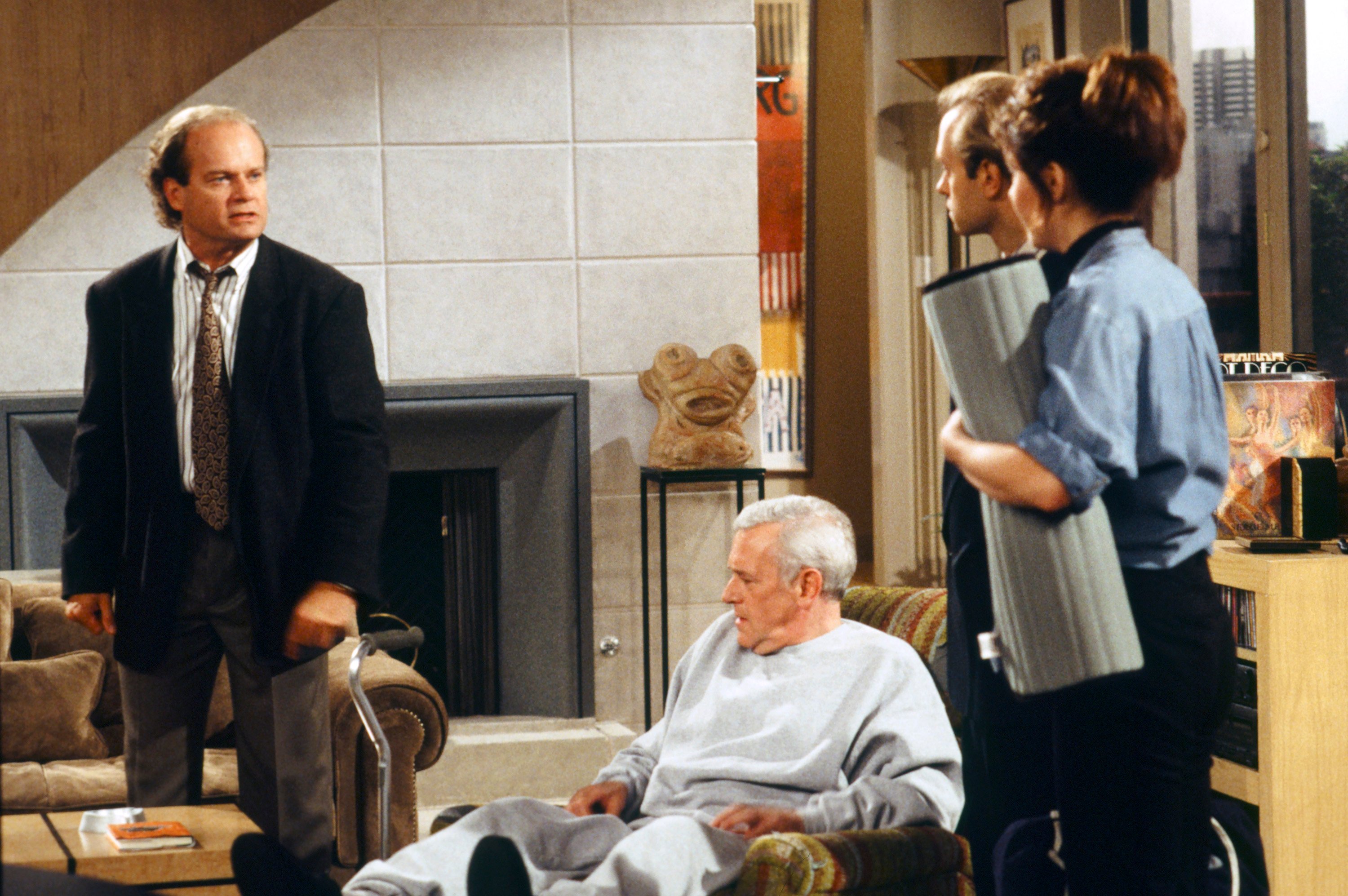 But then they started to have doubts about Lisa Kudrow
Greenberg said that they started to question Kudrow's casting after the pilot was shown to a test audience.
"There was so much good confrontation in the scenes at home and a palpable sort of tension," he said. "At the radio station, not so much. And they figured out it was because of Lisa's version of Roz. You could see Kelsey [as Frasier] was going to be able to railroad her and do what he wanted. She was sort of spacey, and she was funny. But there was not going to be the conflict there."
Eventually, producer and director Jim Burrows stepped in and mentioned bringing Gilpin on instead of Kudrow, Greenberg said.
"He had worked with her a few times, and he said, 'You don't f*ck around with Peri. She holds her ground'. They knew that she could go toe-to-toe with Kelsey, so we made the change, and it was horrible because I'm friends with Lisa."
Greenberg recalled that Kudrow understood the decision and handled the news in the "classiest way." He said he then spoke to Gilpin and that she officially stepped in to take over the role of Roz a day later.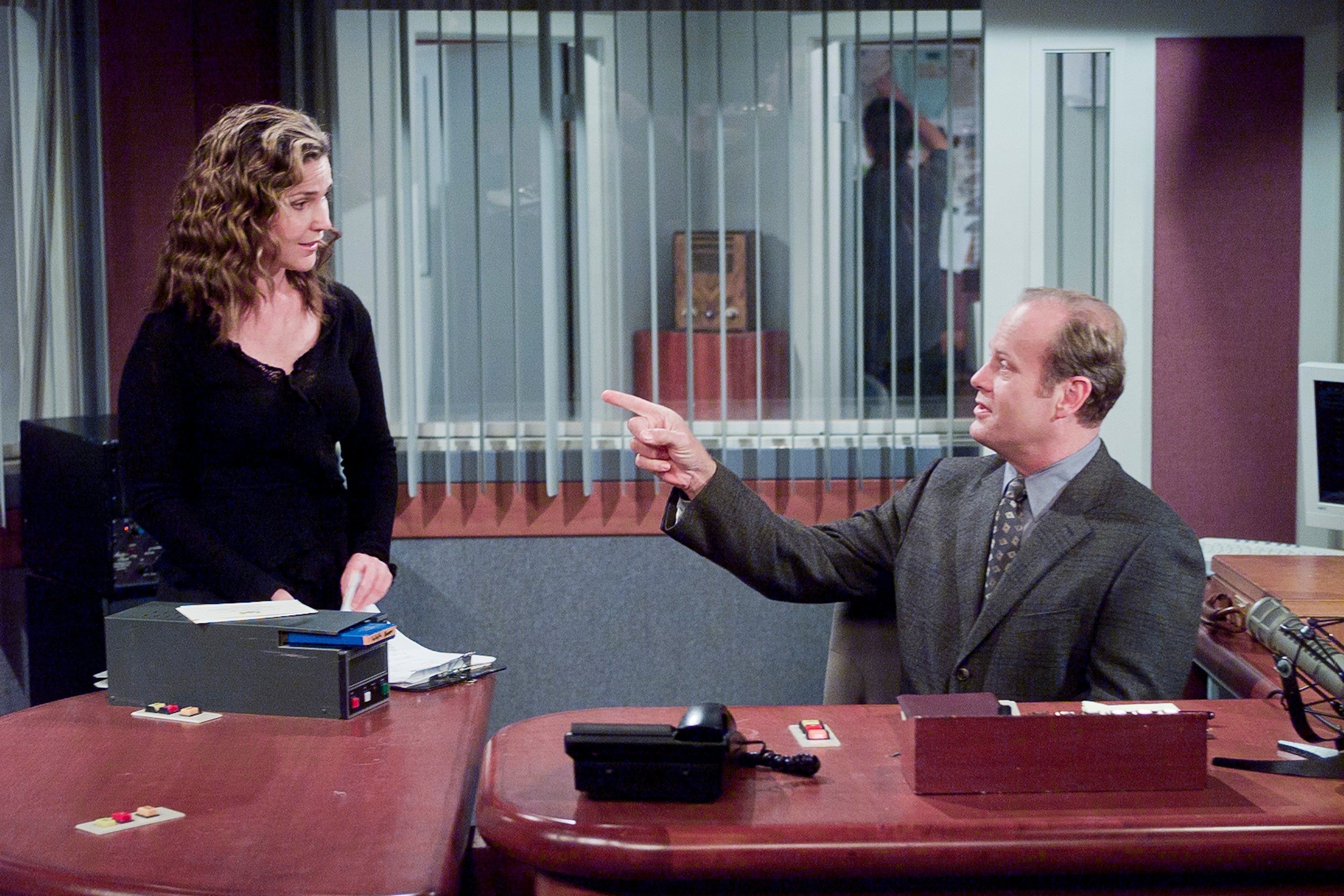 Lisa Kudrow was fired from 'Frasier' the same year she got 'Friends'
After being let go, Kudrow went on to secure a spot on Friends. Reflecting on her earlier days on the show in a 2012 interview with Vanity Fair, Kudrow revealed that she was "terrified" on set in fear that she would also be fired from that series.
I was terrified that first week [on Friends]. It was Jimmy … again. He would say, 'Why are they friends with her?' Meaning me. 'We have to figure that out. She doesn't fit,' and I was like, 'Oh my God, here we go again.' I thought, this is the run-through where [writers] Marta [Kauffman] and David [Crane] are going to say, 'This character doesn't work. We have to reconceive it. She's just not part of the group.'
But luckily for her, she remained put. Friends ran for 10 seasons from 1994 to 2004, when writers reportedly decided it had run its course, according to Screenrant. However, a reunion special is now in the works at HBO Max.