Lisa Marie Presley: Music Video Director on Her Marriage With Michael Jackson
Michael Jackson may have been the King of Pop, but not many looked at him as a ladies' man. Though he was beloved, Jackson was considered to be strange by many. But he attempted to dispel certain rumors about him when he married Elvis' daughter, Lisa Marie Presley. The marriage wouldn't last, but it would turn out to be iconic, including a music video they shot together. The director of the music video recently spoke about what he observed of the marriage for the first time and he says the love was real.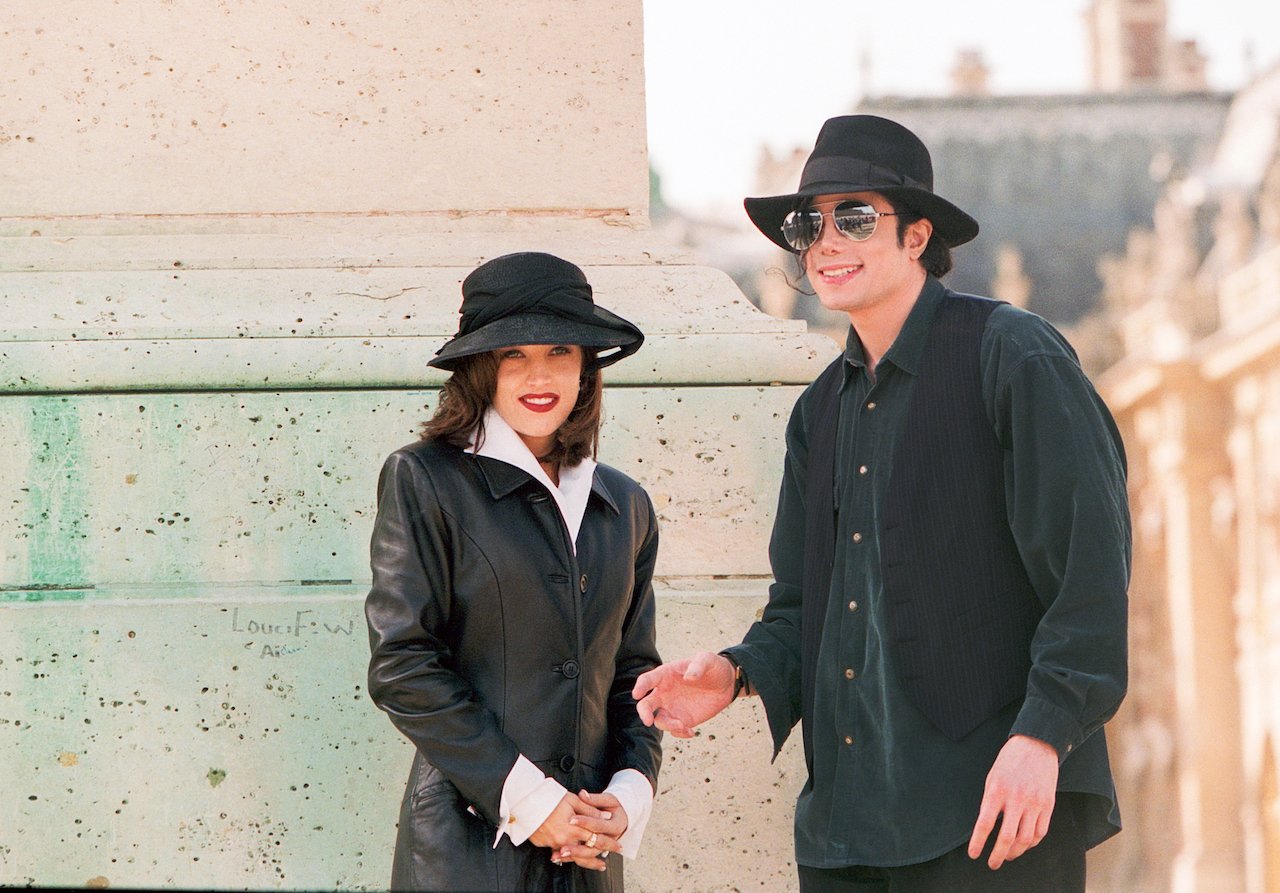 Michael Jackson and Lisa Marie Presley announce their marriage
Jackson and Presley shocked the world when they wed in a secret ceremony in 1994 in the Dominican Republic. The nuptials occurred just 20 days after Presley finalized her divorce from Danny Keough. They met when she was seven years old and grew close as friends throughout allegations of Jackson's child molestation charges. From there, Presley says they fell in love.
On what attracted her to Jackson, Presley said she wanted to save him. She told Rolling Stone years after their split: "You get sucked into the, 'You poor, misunderstood person, you…' I'm a sucker for that," she explained, per Us Weekly.
Spectators believed the marriage was a PR stunt on Jackson's end after he settled the child molestation case out of court. But Presley denied such. At the time, she released a statement that read: ​​"My married name is Mrs. Lisa Marie Presley-Jackson. My marriage to Michael Jackson took place in a private ceremony outside the United States weeks ago. I am very much in love with Michael. I dedicate my life to being his wife. I understand and support him. We both look forward to raising a family."
They shared a kiss at the 1994 MTV Video Music Awards that left viewers' jaws dropped. But they reportedly struggled due to Jackson's addiction to painkillers, with Presley constantly begging him to get into treatment.
Lisa Marie Presley appears in Michael Jackson's 'You Are Not Alone' music video; director says the marriage was real
In 1995, Jackson signified how special his bond was with Presley when he cast her as the leading lady of his "You Are Not Alone" music visual. The two caressed each other and held one another throughout the video as they sat topless with sheets covering them. It was an image that Jackson fans, who viewed him as child-like and asexual at times, were not used to seeing. Some even found it unbelievable. But the director of the video told PEOPLE Magazine recently that their union was beautiful and real.
"They had [an] innocent, playful relationship that I felt was a real relationship," Wayne Isham said he observed while directing them. "So it all came off fine. It came off really well. I think she looks great in it."
He says much of what made the final cut was taped in between scenes. Because of Jackson's hectic schedule, he was only allotted one day to film, so Isham kept the camera rolling.
"There are so many different cuts of the versions of the song. You could see her laughing, him and her laughing, and her swimming around and coming up to the edge of the pool," Isham explained. "It was a fun shoot. She was game for it, and she had a great spirit, and the two of them had a great time in it."
The shocking couple divorce two years later
They may have been in love during filming for the music video, but by the end of 1995, Presley and Jackson would separate, and she'd cite irreconcilable differences in Jan. 1996. She would later tell Oprah Winfrey that despite their split, they were still together on and off for four years following their divorce decree in 1996.
In the same Oprah interview, Presley said of their marriage: "When we were together, we were really in love…and then we had the rough patches." Jackson died in 2009, leaving Presley heartbroken. She says their split was attributed to Jackson being able to create a bubble to evade his personal demons because of his wealth and fame, and she refused to be an enabler in his addiction.