Lisa Marie Presley Once Suggested She Married Nicolas Cage To Try To Stabilize Their Relationship
Lisa Marie Presley, the daughter of Elvis and Priscilla Presley, has been married four separate times. Still, fans of the late king's daughter are particularly interested in just one of her marriages. Presley was very briefly linked to Nicolas Cage. The action star and the singer divorced after just 107 days of marriage. In 2003, Presley explained exactly what went wrong during a long interview on Larry King Live.
How many times has Lisa Marie Presley been married?
Presley has been famously married four times. Those marriages have varied in length. First, Presley married Danny Keough in 1988. Together, they welcomed two children before Presley filed for divorce in 1994. The couple remained close friends, despite Presley's seemingly quick turnaround.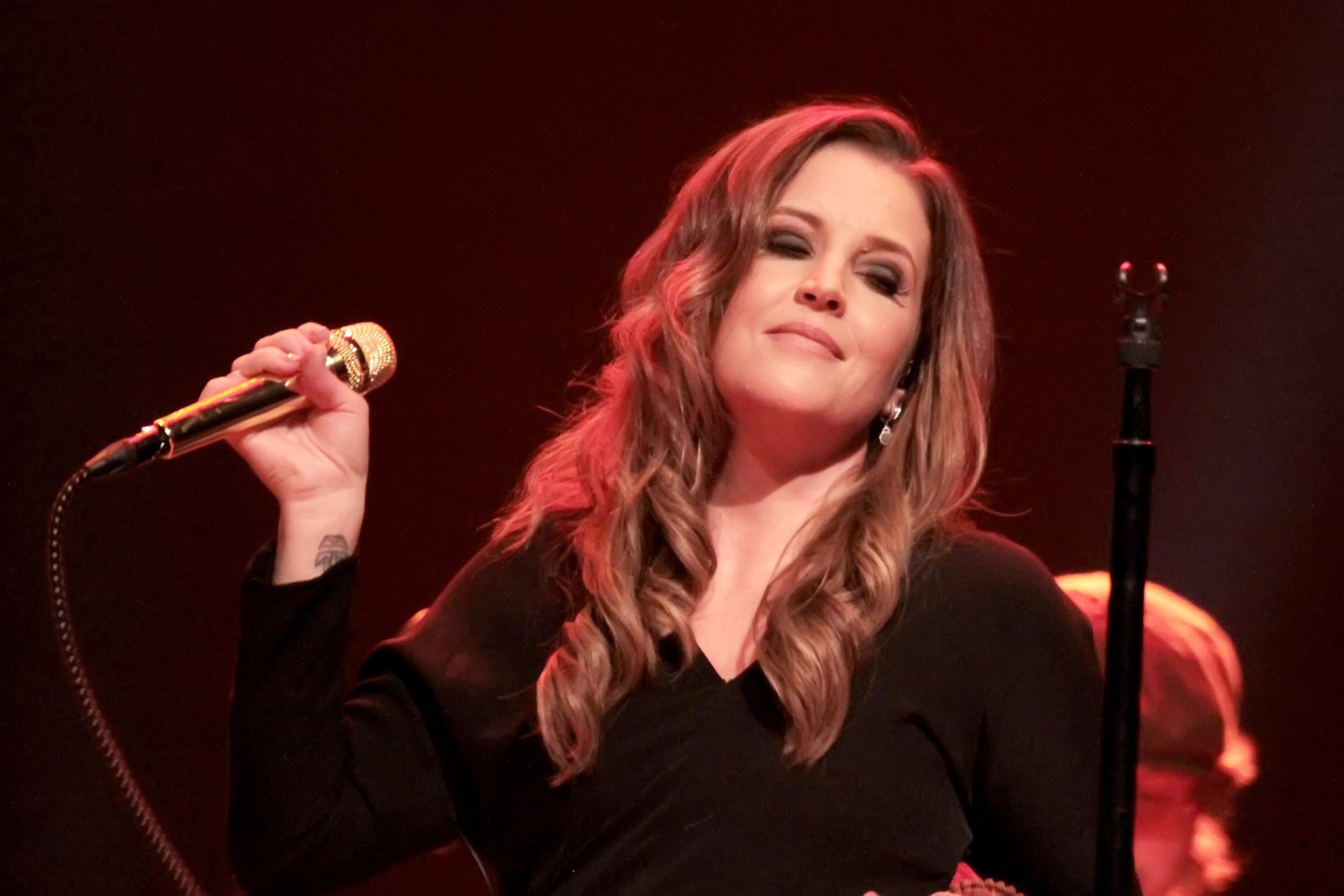 RELATED: Inside Nicolas Cage's Four-day Marriage: Why Did He Request an Annulment?
Also, in 1994, Presley married Michael Jackson. The wedding took place less than a month after her divorce from Keough was finalized. Two years later, things went array, and Presley filed for divorce, citing irreconcilable differences. Her marriage to Jackson wasn't her shortest-lived one, though. Presley and Cage married in August 2002 and filed for divorce in November 2002. The four-month-long union has stymied fans for years, although it wasn't Cage's shortest marriage.
Four years later, in 2006, Presley married Michael Lockwood, a musician. In 2008, they welcomed twins, Harper and Finley, and things seemed quiet for the couple. That all changed in 2016 when Presley filed for divorce. Proceedings turned dramatic when Presley accused Lockwood of having inappropriate pictures of children on his computer. According to The Sun, the couple's divorce and child custody battle had yet to be finalized as of August 2020.
How did Lisa Marie Presley and Nicolas Cage meet?
Presley and Cage met in 2000 while she was still engaged to someone else. She called off the engagement and quickly began a romance with Cage. The pair had come from similar backgrounds and, as Presley said, had an instant connection. Their chance encounter reportedly occurred at the birthday party of Johnny Ramone of the Ramones.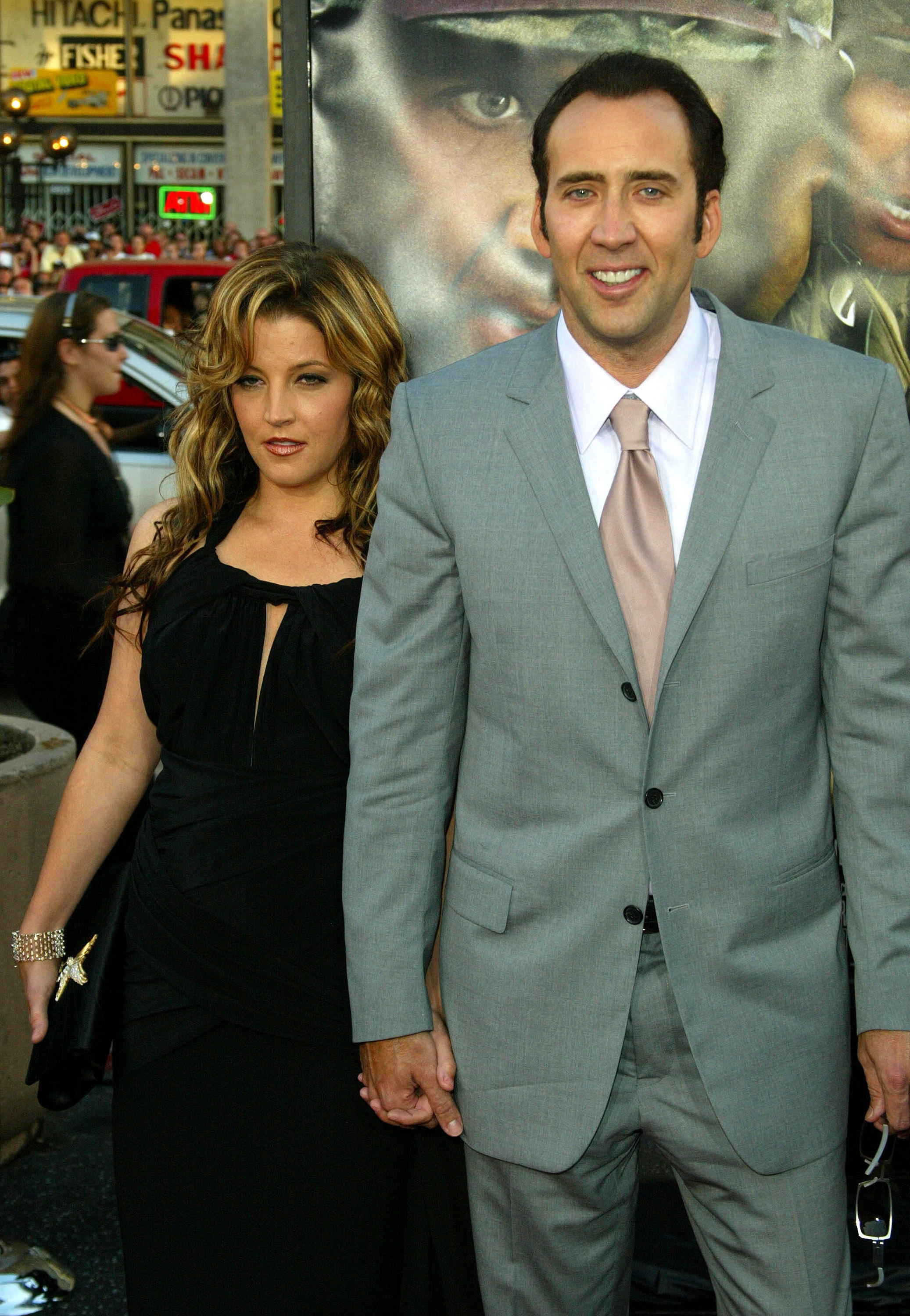 Their romance was troubled from fairly early on, though. According to The New York Post, Cage may have entered the relationship because of a pre-existing fascination with Elvis. Presley had other things going on in her life that likely made the fantasy fall flat for Cage, argued a marriage therapist that spoke with the publication.
Why did the couple get divorced?
Presley and Cage's short-lived marriage has drawn the curiosity of fans for decades. While followers long assumed the relationship imploded after the rings were exchanged, Presley once admitted that that was not actually the case. Apparently, the relationship had been rife with instability before they decided to tie the knot. In fact, the couple treated their marriage as a remedy to their problems.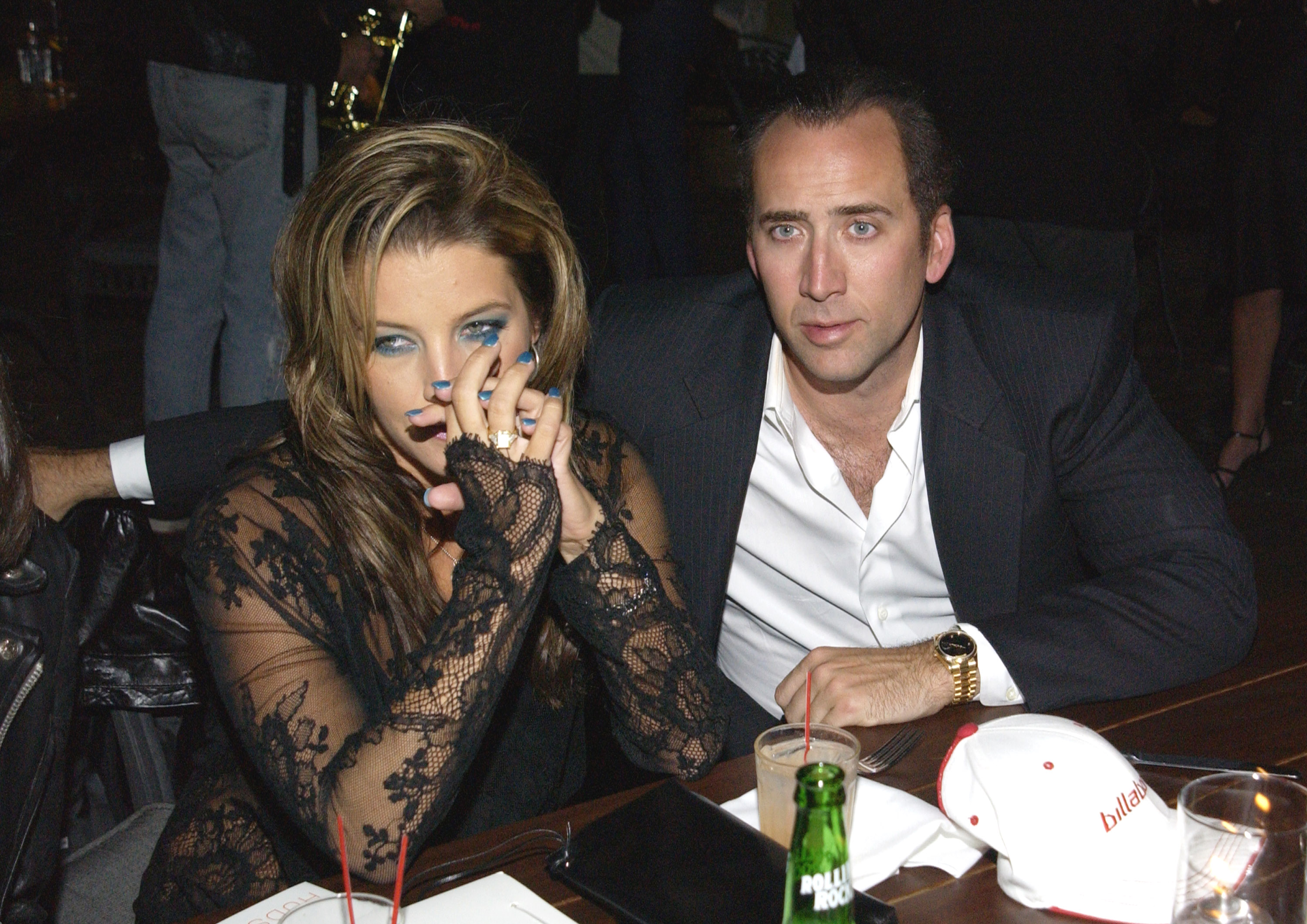 RELATED: Lisa Marie Presley Once Told Elvis Presley's Girlfriend 'My Mommy Doesn't Like You'
In 2003, less than a year after the divorce, Presley sat down with Larry King to discuss her short-lived romance. She told King that she and Cage seemed good on paper because they were both like "tyrannical pirates," but that two pirates together will inevitably sink the ship. She later went on to speak more concretely, claiming she and Cage got married in hopes of stabilizing their relationship. The commitment appeared to do the exact opposite.