'Vanderpump Dogs': Lisa Vanderpump Gets Peacock Spinoff
Lisa Vanderpump, the former star of The Real Housewives of Beverly Hills, has been in the news lately grabbing headlines. The reality TV personality has a feud with Sarah Paulson, recently shut down her Villa Blanca restaurant, and was forced to talk about her Vanderpump Rules cast firings after racist remarks resurfaced. NBCUniversal wants to continue their relationship with Vanderpump and just confirmed the Vanderpump Dogs spinoff.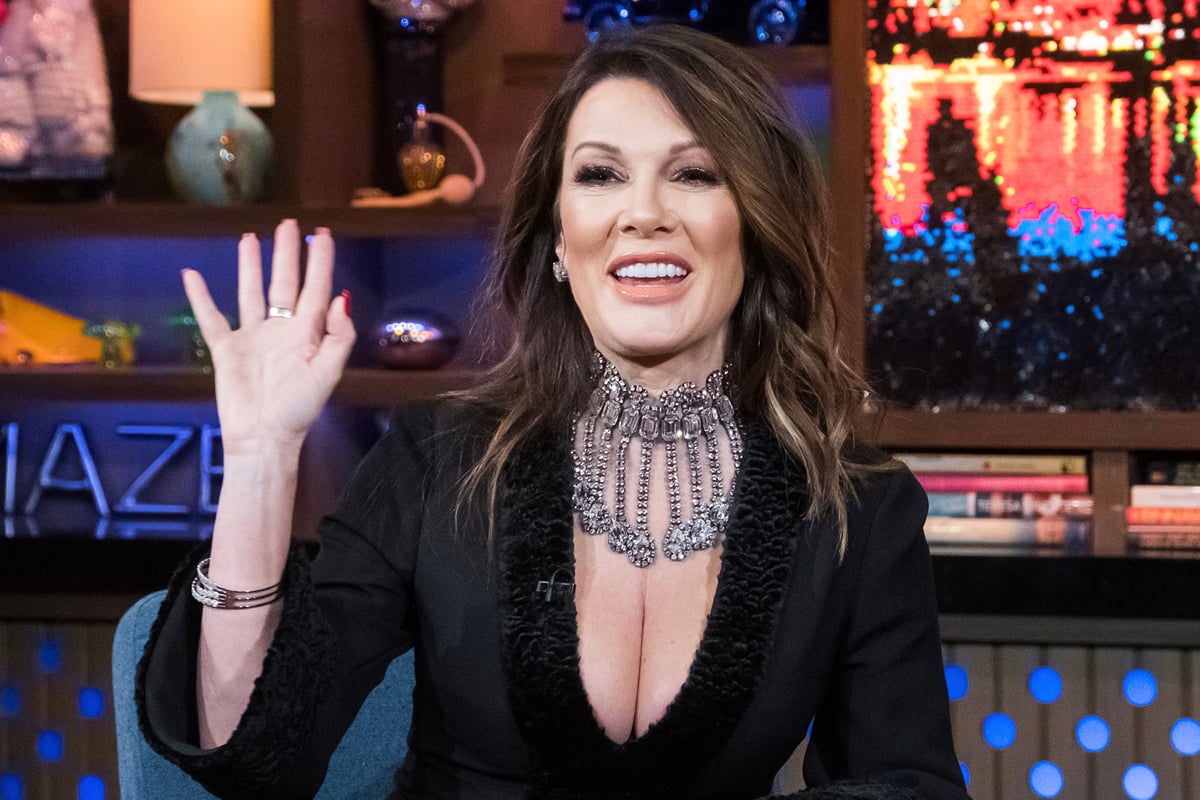 What is 'Vanderpump Dogs'?
Vanderpump rose to fame as the self-proclaimed queen of RHOBH, holding a diamond for nine seasons with her fellow Housewives. The star has a strong connection with fans and Bravo picked up a spinoff centered around one of Vanderpump's restaurants. Vanderpump Rules became a pop culture hit and has been doing well in the ratings for the cable network.
During season 9 of RHOBH, there was speculation that Vanderpump was trying to get another spinoff centered around her foundation helping rescue dogs. Her wish has come true as NBCUniversal confirmed that a Vanderpump Dogs show will be coming to the Peacock streaming service.
There were no details as to when the show would be made available or what the show would be about. Take a look at the clip below and tell us what you think!
RELATED: 'RHOBH': Lisa Vanderpump Calls Out 'Nastiness' After Closing Restaurant
'Vanderpump Rules' cast firings
Vanderpump serves as executive producer of Vanderpump Rules and will most likely take on that role for Vanderpump Dogs as it also bears her name. Her spinoff comes on the heels of strong criticism for the reality TV personality for not having a diverse cast on her existing show.
Not only has the majority of her cast not been people of color, but four people from the group were also fired earlier this year after racist remarks resurfaced. Vanderpump held off as much as she could in releasing a statement about a show she executive produces.
"Over the past two weeks, many things have been brought to my attention, of which I and many others were previously unaware," she posted on Instagram. "It was necessary for me to be quiet until now, until decisions had been made. Now I can freely speak from the heart."
Although Vanderpump didn't address the particular victims, she claimed to have a diverse workforce.
"I love and adore our employees and I am deeply saddened by some of the lack of judgment that has been displayed," Vanderpump's statement continued. "As many of you know, after watching me for 10 years, I have always been an equal rights activist and ally – my family, my businesses and I condemn all forms of cruelty, racism, homophobia, bigotry and unequal treatment."
Faith Stowers and Billie Lee recall negative experiences
Faith Stowers was the first Black cast member of the show, who by the way, never made it to the official intro. Stowers recalled that she was excited to join the show when Vanderpump approached her, but things changed quickly.
"With Lisa, I was shocked by the most," Stowers continued. "When she first approached me, she was very happy about the fact that there was going to be a black person on the show. It was like, 'I want you to put them in their place, kind of give them this Nene Leakes attitude.' And I was very nice coming in, I wasn't really giving her that show that she needed from me. That's why you don't see me in the confessionals, in my opinion. This could be different on their end."
Likewise, Billie Lee also had a similar experience with Vanderpump. Lee was the first transgender woman to be featured on Vanderpump Rules. However, she quickly realized she was being edited to look like a villain.
"When I publicly questioned the show and network I got a call from Lisa herself demanding I not speak negatively about my experience and the show," Lee claims in her blog. "'I made your career and I can take it away,' [Vanderpump] said. She also explained to me about how she has black people around, 'My number one server is black.'"
There's no word as to when Vanderpump Dogs would premiere on the streaming service.
RELATED: 'RHOBH': Lisa Rinna Taunts Lisa Vanderpump Proposing 'Cocktails With Cedric'