Lisa Vanderpump Announces Podcast as Nene Leakes Calls Her Out for Quitting 'RHOBH' and Getting Spinoff
Lisa Vanderpump, the former star of The Real Housewives of Beverly Hills, is growing her media presence after quitting the reality series. Not only did she just land a spinoff on NBCUniversal's Peacock streaming platform, but she is also starting a podcast. On the same day she made the announcement, Nene Leakes is calling out the unfairness of it all.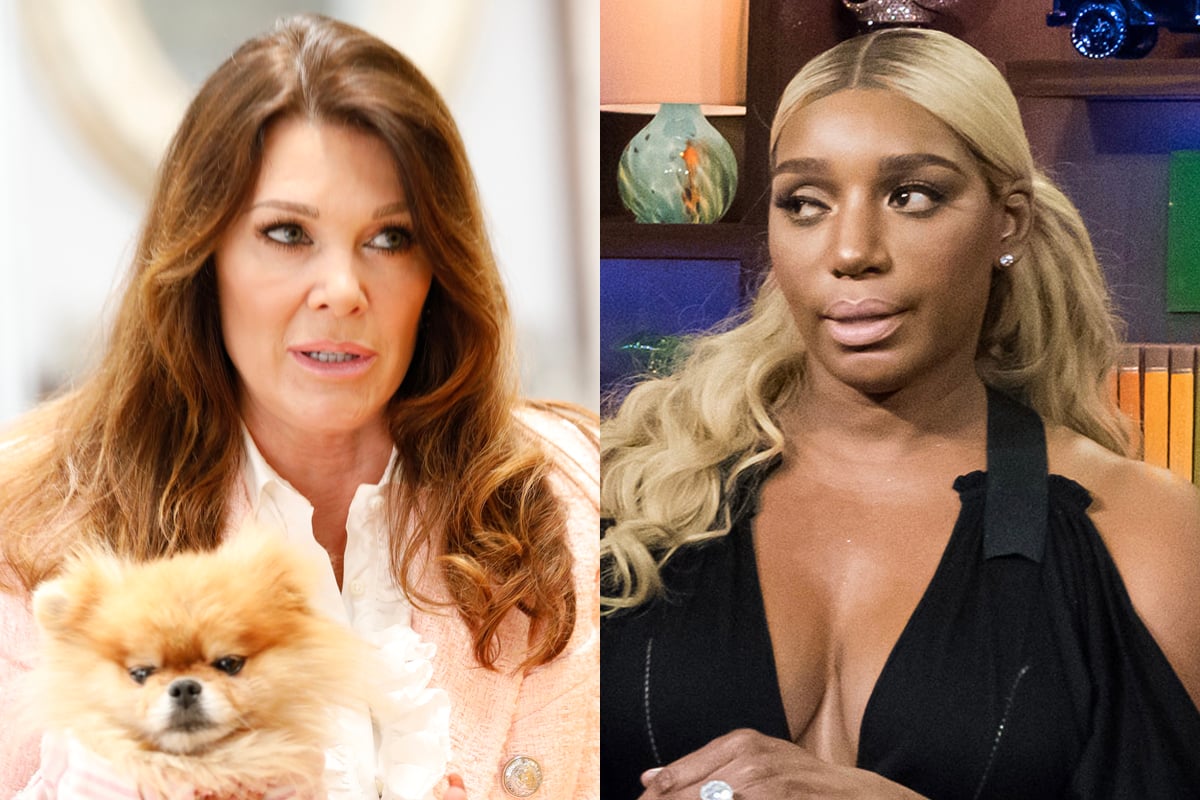 Lisa Vanderpump gets a talk show
Vanderpump might not have wanted to see her RHOBH co-stars after she quit in the middle of season 9, but she's ready to start talking. The restauranteur announced she will be starting a podcast.
"I have finally started preparing for my own podcast," she tweeted. "I am excited to connect with you guys on business, design, restaurants, cooking, activism, dogs, ponies, marriage, relations, sex… or lack thereof lol!"
No other details were given by the entrepreneur about when she would start publishing her podcast. Also noticeably missing from her list of topics was her television gigs, like Vanderpump Rules and her recently confirmed Vanderpump Dogs.
Nene Leakes calls Lisa Vanderpump out
It's precisely with Vanderpump Dogs that Leakes is having an issue with as she negotiates her RHOA Season 13 contract. One of the problems that were raised during her meetings was that Leakes left the reunion early and didn't make it through.
If you recall, Vanderpump quit filming RHOBH during the middle of season 9. The latter was accused of leaking information to the press, which Vanderpump has denied. She was so insulted that her friends would think she would do something like that she completely stop participating in the Bravo reality series.
Vanderpump's relationship with Bravo and parent company NBCUniversal didn't end as she also had Vanderpump Rules. However, after not completing her time on RHOBH and avoiding the reunion completely, she did get another spinoff authorized. Vanderpump Dogs will center around her foundation that is also a dog rescue.
Leakes highlighted the double standard on a video she shared on Instagram. The "tastiest peach" might feel that it's unfair that Vanderpump gets another show after not finishing her supposed contractual obligations on another show.
Lisa Vanderpump closes her restaurant
Vanderpump's podcast announcement also came weeks after she confirmed she was closing down her Beverly Hills restaurant, Villa Blanca.
"Although there have been many untrue articles in the past week or so about the reasons for closing Villa Blanca, we are indeed going to be closing up our doors for good," she told Daily Mail.
Fans of RHOBH are familiar with this location as it was heavily featured on the Bravo reality series. Although Vanderpump is shutting down this restaurant, she says there's a possibility of opening it back up at another location in the future.
"While saying goodbye to the location where we have actively served the Beverly Hills community for 12 years and employed hundreds of Angelenos, is a sad time for us, we are excited to perhaps bring Villa Blanca back in the future at a different location – as its staff and customers have always been a family," she added.
The Real Housewives of Beverly Hills airs Wednesday nights at 9 p.m. ET on Bravo.