Lisa Vanderpump's Husband Didn't Mind Her 'Emotional Affair' With Gleb Savchenko on 'Dancing with the Stars'
Reality TV star Lisa Vanderpump is not one to shy away from talking about her personal life. She has opened up about her marriage a lot on The Real Housewives of Beverly Hills.
However, Vanderpump once admitted to having an "emotional affair" with Gleb Savchenko when she was on season 16 of Dancing with the Stars. Even so, it does not seem like her husband, Ken Todd, is too bothered by this revelation.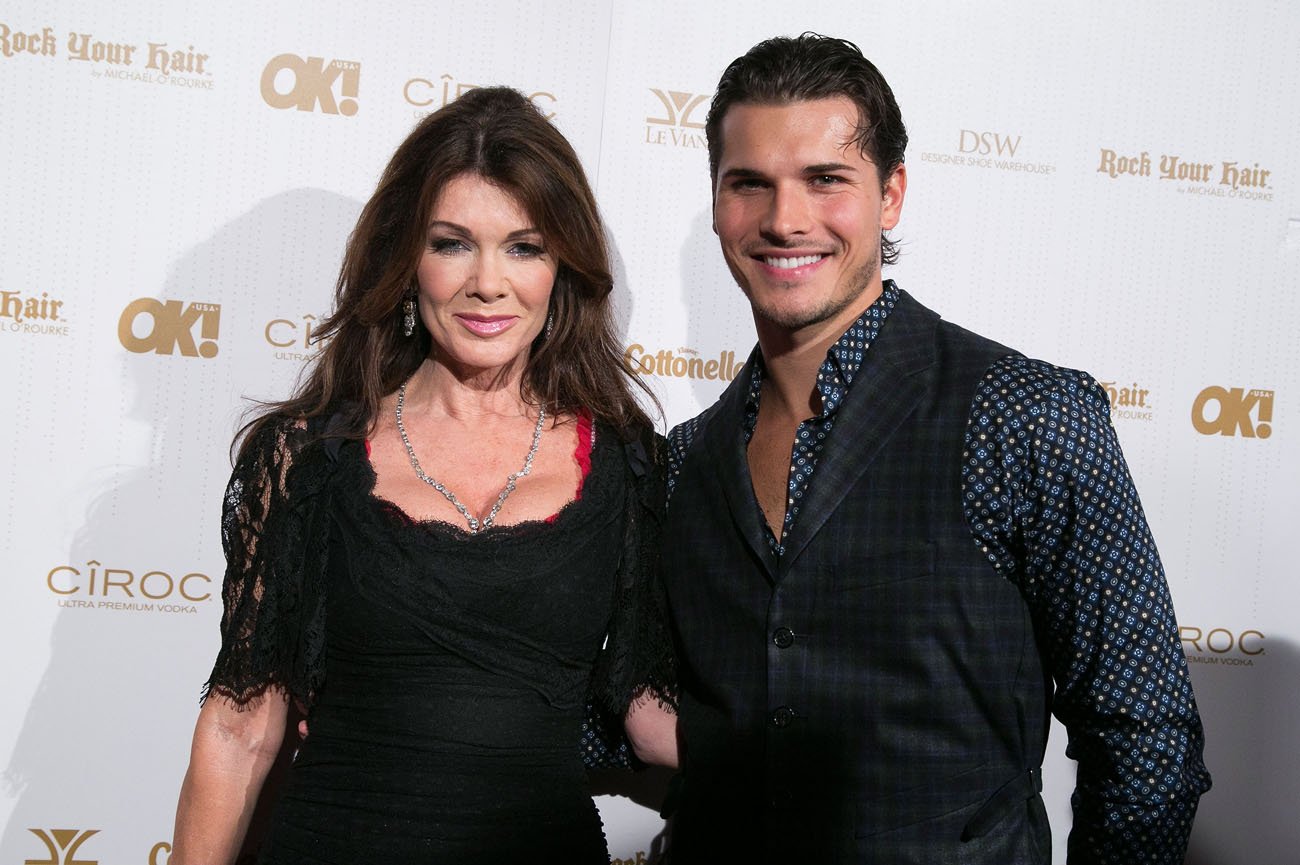 Lisa Vanderpump admits to having an 'emotional affair' with Gleb Savchenko
It's actually not a secret that Vanderpump finds Savchenko attractive. On RHOBH, she gave viewers some insights into her time on DWST, and she gushed about Savchenko's attractiveness on a few occasions.
In October 2020, Vanderpump revealed on the podcast The Bellas that there might have been more going on between her and Savchenko than a merely professional relationship.
"Gleb was gorgeous," Vanderpump said, according to Us Weekly. "I did become very close to Gleb. I loved him."
"We had a little bit of an emotional affair in terms of having to connect and hold on to each other because it's so scary … I adored him," she shared.
Vanderpump also explained that it was exciting being with Savchenko on DWTS because she had been "married for so long and not really engaging with any kind of physicality apart from your husband."
"When you're thrown into Dancing With the Stars and suddenly somebody's right in your face and you're wrapping your legs around them … That was the best part," she said.
Lisa Vanderpump's husband does not mind the 'emotional affair'
One would think that such an admission could jeopardize a relationship, but it seems Todd is not too bothered by what Vanderpump said.
"[Gleb] would say, 'Do these backbends,' and as you would do the backbends, he would hold your groin against his," she said. "And I was thinking, 'I haven't had this much fun since my honeymoon!'"
Vanderpump added, "[Ken] would be like, 'I see you. I see what you're up to.' He doesn't put that much importance on me messing about and flirting."
How Lisa Vanderpump and Ken Todd make their marriage work
Vanderpump and Todd have been married for almost 40 years. In fact, the couple even had a very quick courtship. According to Bravo TV, Vanderpump revealed that she and Todd got engaged after just six weeks of meeting each other. Then, they got married "within three months."
Vanderpump also shared something that she appreciates about her husband: "He was 16 years older than me and he met me halfway on everything. He never put me down, he never belittled me, he would take me to meetings and ask my opinion."
In an interview with Parade, Vanderpump also explained how important respect is in their relationship.
 "It sounds cliché, but I think having respect for each other and being kind to one another," she said. "Of course, you have trials and tribulations like everybody does, but we have a sense of humor about things as well. We're not taking ourselves too seriously, and I think most people watching Housewives know that I do love a laugh, and I'm married to somebody that supports everything I do."