LisaRaye McCoy Condemns Jada Pinkett Smith for "Entanglement" With August Alsina Because of Age Difference
LisaRaye McCoy is condemning Jada Pinkett Smith for her relationship with August Alsina. McCoy says Smith was inappropriate because of their age difference.
More people are speaking about their feelings of Jada Pinkett Smith's record-breaking Red Table Talk episode in which she admitted to a past romance with August Alsina. Charlamagne Tha God publicly denounced Smith for entering into a relationship with Alsina when he was in such a vulnerable position. Now, LisaRaye McCoy is echoing Charalamgne's remarks, adding that Smith was foul because of the age difference between her and Alsina.
LisaRaye McCoy condemns Jada Pinkett Smith's past romance with August Alsina because of their age difference
Smith confirmed Alsina's account of their reported three-year relationship during Red Table Talk. She revealed that the two grew close as friends after Alsina came to her for help with addiction and mental health issues. While separated from Will Smith, she and Alsina became intimate.
Alsina ended the relationship and cut off all contact with her upon suspecting that she and Will were reconciling. He told his version of the story during a sit-down interview with Angela Yee.
The backlash against Smith has been brutal, with many calling her out for what they perceive as her taking advantage of Alsina. McCoy agrees and also slammed Smith for entering into a relationship with Alsina because of their age difference. Smith is 21 years older than Alsina. She spoke on the FOX talk show, Out Loud With Claudia Jordan.
"I think and I feel that he [Alsina] was a baby. Now I'm all for if you want to date somebody younger, go for it. But because of his circumstance and why in which he came to her, wounded and hurt, and in her lap – how in the hell did he get from off her lap, and then you [Smith] got onto the d**k? I don't understand," McCoy exclaimed.
Related: Fans Weigh In On Will and Jada Pinkett Smith's Alleged Open Marriage After August Alsina Alleges Affair With Jada
McCoy continued, explaining that she believed the whole situation was inappropriate on Smith's behalf considering Alsina was introduced to her through her son, Jaden. She also hinted that Smith took advantage of a vulnerable Alsina and further questioned how their relationship transitioned from familial to sexual.
McCoy believes that the relationship with Smith set an already broken and presumed mentally unstable Alsina further back. She agreed with Smith defining the relationship as an "entanglement" because it's such a messy scenario all around. 
Charlamagne Tha God also blasted Jada Pinkett Smith for "taking advantage" of August Alsina
McCoy's comments come just one day after Charlamagne spoke out against Smith on The Breakfast Club. Like McCoy, Charlamagne was upset over the relationship, particularly because of Alsina's mental state when he first met Smith and Smith first acting as Alsina's mentor.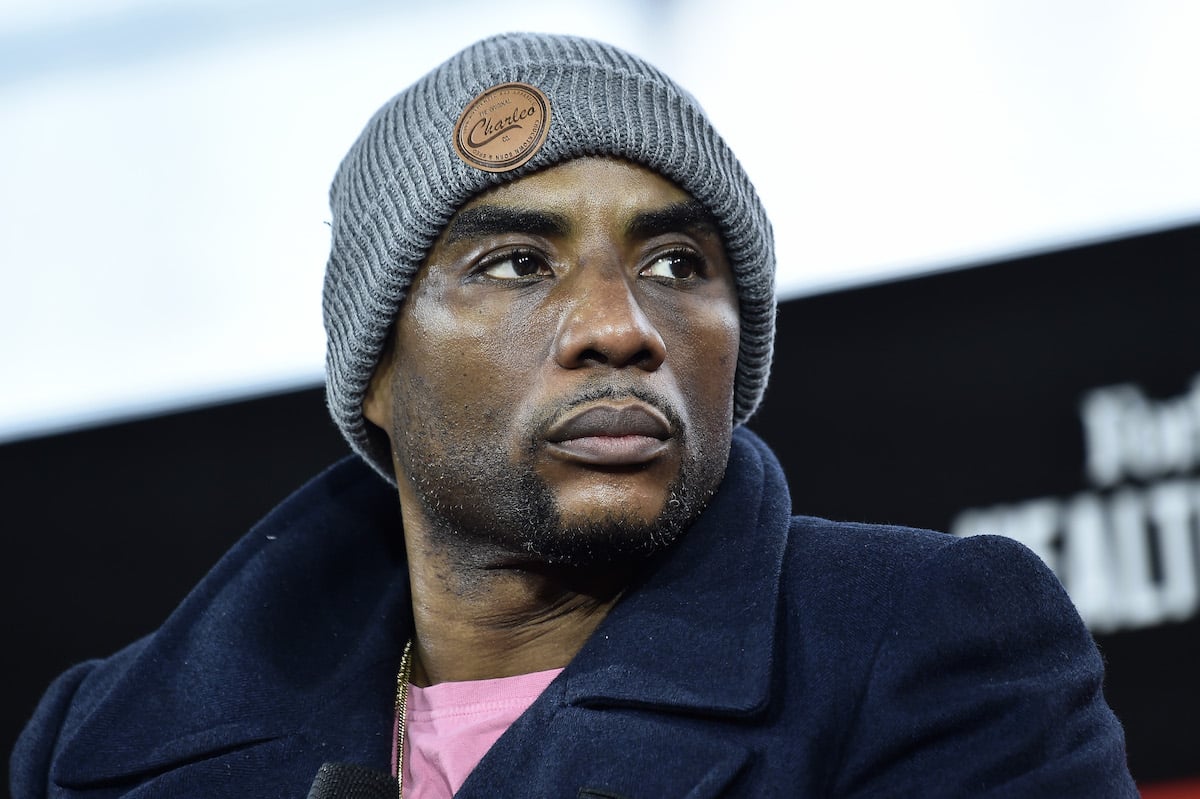 "Jada Pinkett Smith was dead a** wrong. August Alsina, that young man came to her broken, in need of healing, and her response is 'I wanted to feel good, I hadn't felt good in a long time' so you slept with him. Nevermind how that young man is feeling, you know? You just gotta get yours? That is the epitome of toxic behavior," he said. 
Smith said that she does not regret the situation as she learned a lot about herself during the time and was able to get to a level of healing that she'd never experienced before. She did admit that what drew her to Alsina was her codependent nature and her desire to want to "fix" people who were struggling.