'Little Fires Everywhere': Does Izzy Really Find [Spoiler] in the End? Megan Stott Gives Her Theory
The big question of who set the fire to Elena's (Reese Witherspoon) house was answered in the Little Fires Everywhere finale. However, the Hulu show did leave fans with a few questions.
One is whether Izzy (Megan Stott) really found Mia (Kerry Washington) and Peal (Lexi Underwood) in the end. This is what Stott had to say about the ending. [Spoilers for the Little Fires Everywhere finale]
'Little Fires Everywhere' had a vague ending for Izzy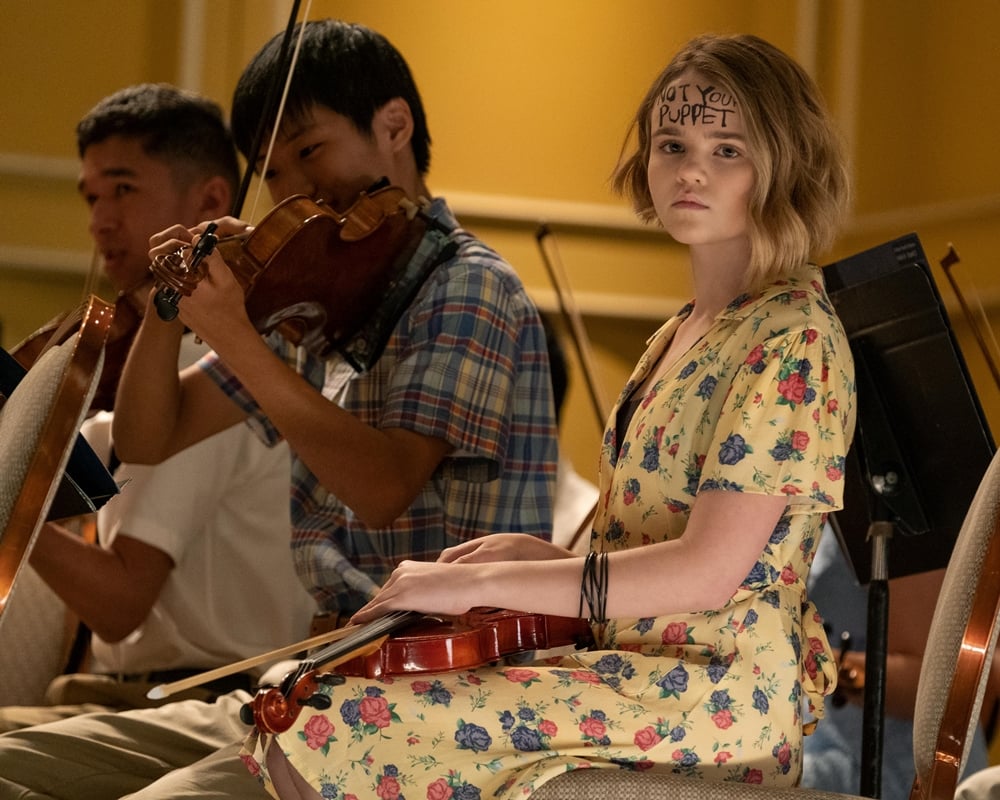 The final episode was an explosive one. Izzy realizes that Mia and Pearl left and this pushed her over the edge. She then reveals that she had a year-long relationship with April to her mother.
Izzy was very close to burning down her mother's house by gathering things and covering it in gasoline. Lexie (Jade Pettyjohn) stops her and the rest of their siblings join them. Elena comes in and she's so angry that she tells Izzy that she never wanted her. Izzy then decides to leave their home.
The rest of the siblings decide to burn down the house. It's a little unclear what Izzy does next. She seems to get on a bus that is headed for Ohio. But we also get a scene of her seeing Mia and Pearl in their car while she walks along the road. They stop and she gets in their car.
The finale was meant to unite the siblings
Many fans might be shocked to find out Lexie, Trip (Jordan Elsass) and Moody (Gavin Lewis) were responsible for burning down the house. There was a meaning behind this decision.
"What would it mean for Izzy if … they finished something that she started?" executive producer Liz Tigelaar told the Washington Post. "It was almost this thing that would unite all four siblings in this destructive act, but the act would have resonance for how their lives would move forward."
Tigelaar admitted they would have made a different decision if they took more time to think about it. "They're so caught up with this heightened state of something crazy happening, everyone is in kind of fight-or-flight mode," Tigelaar said. "If they stopped and slowed down and thought about it, they wouldn't do it."
Megan Stott thinks if Izzy found Mia she would be pushed to return to her family
The actress revealed her theory on what happens next for her character. Although Izzy would want to be with Mia, she wouldn't stay with her for long.
"Yeah, I thought about it a lot after we finished," Stott told Entertainment Tonight. "I want her relationship with Elena to recover. But I don't know if she'll find Mia because I think Mia's done so much for her and Izzy knows that she's trying to move on with her life as well. Izzy might go and find her to maybe find some comfort and maybe stay with her for a while. But in the end, Mia would direct her back to her family and would have her go back to her own family and I don't think that's something Izzy wants."
The actress continued, "So, I don't think she would go back to her. I think she would just move on with her own life and go to college and hold on for a while. And love art like Mia did."
It looks like the scene of Izzy getting in the car was probably just a dream. Fans will have to wait to see if there will be another season to get a final answer to what Izzy does next.