Who is the Little Girl in Jason Derulo's Latest TikTok Videos — 'Stealing the Show'?
Here's everything we know about Jason Derulo's latest TikTok partner — 4-year-old, Skylar.
Jason Derulo quickly became the "King of TikTok" in 2020. However, a new little girl is going viral in his latest videos, and fans want to know everything about her. Does Derulo have a daughter that no one knew about?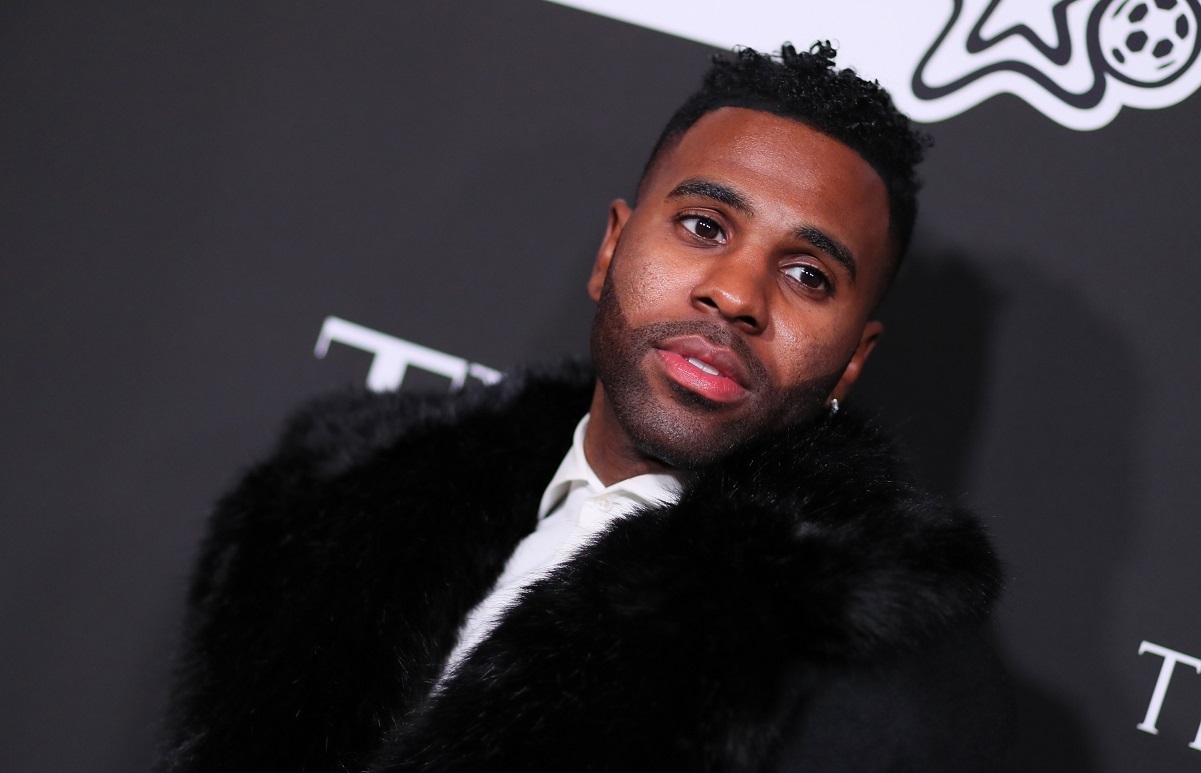 Does Jason Derulo have a daughter?
Although Derulo does not have children, he spends plenty of time with his many nieces and nephews. During his time dating Jordin Sparks from 2012 to 2014, Derulo did reveal that he hopes to have children of his own someday.
"I definitely want kids," the songwriter told Yahoo. "I used to think I wanted seven kids or something like. But after my nieces and my little nephews, that seems a lot. I think I'm cool with two. Two is good."
During the coronavirus (COVID-19) quarantine, Derulo is enjoying his time home and spending a lot of time with family and his new girlfriend, Jena Frumes.
"I usually spend my time doing a lot of traveling, a lot of shows," Derulo told Complex. "My life is spent on the road. I'm never home. This entire time, being at home has been an experience. I've been kinda having the time of my life."
Who is the little girl in Derulo's latest TikTok videos?
Derulo introduced TikTokers to his 4-year-old niece, Skylar Derulo, on July 7, 2020, with a video of her feelings on the coronavirus.
"I want the coronavirus to go away," Skylar told Derulo via video chat. "I just hate the coronavirus cause it's not the kind of future I asked for — I asked for another future." 
Related: Jason Derulo and Girlfriend Jena Frumes Make Tik Toks Every Day — Why You'll Never See Most of Them
Since early July, Skylar has joined in on various videos with the pop singer. She performs the "Savage Love" viral dance with him, and fans love it. He also surprised his two nieces by bringing an ice cream truck to celebrate hitting 27 million followers on TikTok.
The 4-year-old has her own TikTok account, which is managed by her mother — Nana Derulo. Skylar is the daughter of Derulo's brother, Joel Derulo — who married Nana, according to her Instagram.
How do fans feel about Skylar Derulo?
"I'm sorry, Jason, but Skylar stole the show," one fan wrote on another TikTok video of Derulo and his niece. "She is adorable."
Fans are in love with the little girl. Since joining Derulo on TikTok, Skylar has quickly gained popularity with over 250,000 followers on her account. 
"How sweet," wrote another fan. "She really loves her Uncle Jason."
She participated in several of Derulo's recent milli meals to celebrate hitting another million fans on TikTok. The latest was a cotton candy pizza that Skylar helped create.