'Little House on the Prairie': Why Alison Arngrim Is 'So Glad' She Was Cast as Nellie Instead of Laura
Michael Landon cast several child actors when he created Little House on the Prairie in 1974. Alison Arngrim originally auditioned for the role of Laura Ingalls, which eventually went to Melissa Gilbert. After being turned down again for the character of Mary Ingalls (Melissa Sue Anderson), Arngrim won the part of Walnut Grove's mean girl Nellie Oleson, which made her a household name.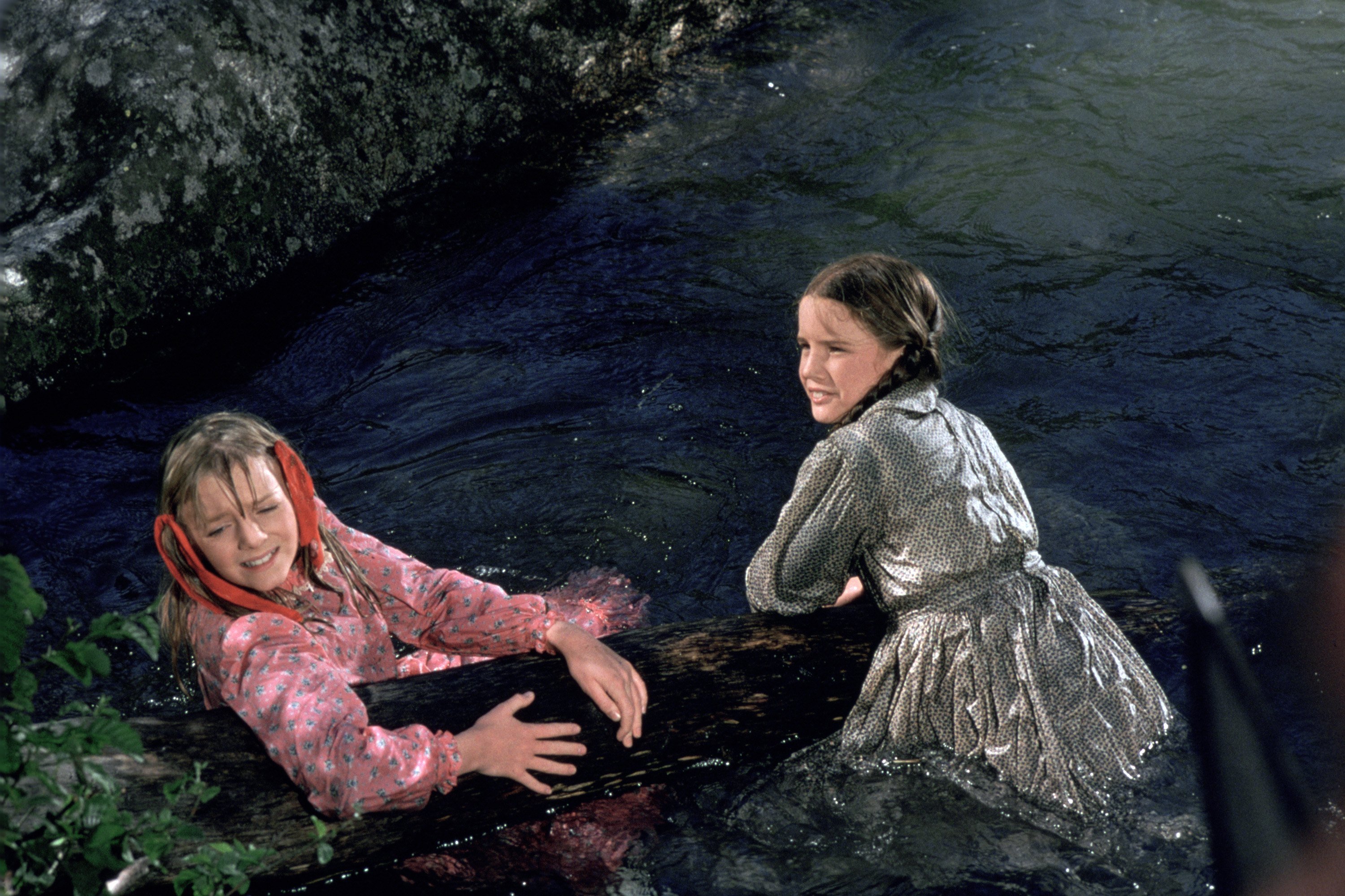 Alison Arngrim liked playing the villain on 'Little House'
When asked about the casting of the now-legendary characters on Little House, Arngrim had no regrets on being passed over for the benevolent Ingalls' girls.
"I am so glad I didn't have the burden of having to play a 'nice' person for all those years," Arngrim told From the Desk. "I think it would have been exhausting!"
The Little House alum pointed out how each actor grew into their roles on the historical drama, and made a name for themselves on the Hollywood map.
"If you look at the reaction of viewers 40 plus years later, you can see how each of us made our character 'iconic' and forever identified with our individual performances," Arngrim remarked. "In millions of people's head, 'Laura Ingalls Wilder' will always conjure up the face of Melissa Gilbert."
RELATED: 'Little House on the Prairie': How Melissa Sue Anderson Responded to Rumors That She Was 'Jealous' of Melissa Gilbert
'Little House' star didn't mind being typecast
Arngrim became a famous face as Walnut Grove's most devious bully. Though landing non-Nellie type roles was a challenge when Arngrim left the show after seven seasons, she took the typecasting in stride.
"I honestly can't say I was ever really 'bitter' about Nellie, even with the typecasting," Arngrim shared. "I always loved the character and thought it was the most hilarious thing ever that I had been cast as a villain – I was and am still very proud of the work I did as Nellie."
While Arngrim had a difficult time getting other acting gigs after her Little House journey came to an end, she considered being identified as Nellie as high praise.
"Even though, from a professional, financial outlook, being typecast  as anything can really suck," she explained, "I couldn't help buy take it as a compliment that people so bought into what I was doing that they believed it was real. I think it drove my agents much crazier than it did me."
Alison Arngrim embraced her 'Little House' character
Little House remains a fan favorite despite the series ending in 1983. Thanks to syndication and streaming services, viewers can still get their Walnut Grove fix. Arngrim noted how Nellie's outrageous behavior keeps her in the spotlight even after all these years.
"Between all the years of reruns, cable, VHS, DVDs and now YouTube, Netflix and streaming, there are more people watching it now than when it was on!" Arngrim said. "But I found that Nellie had given me my own very enthusiastic fan base."
Rather than shy away from the mean girl character she played, Arngrim decided to welcome the notoriety that comes along with portraying Nellie.
"I also spent a lot of time watching what happened when actors would go out of their way to avoid talking about their old show or character in an interview," the former Little House star commented. "I realized that it actually takes more time and energy to not talk about the thing you're famous for than to simply acknowledge it!"
RELATED: 'Little House on the Prairie': Michael Landon Gave Alison Arngrim a Warning After She Broke Her Arm Skateboarding