'Little House on the Prairie': Alison Arngrim and Melissa Gilbert Urinated on Themselves While Filming This Scene
Alison Arngrim, star of Little House on the Prairie, shared a few secrets from the show. She wrote about a funny moment she had with Melissa Gilbert. Here's why the actors urinated on themselves during a scene.
Little House on the Prairie star Alison Arngrim shared her experiences behind the scenes on the show in her 2010 memoir Confessions of a Prairie B****. She told a  hilarious story about the time she and co-star Melissa Gilbert urinated on themselves while filming a scene. Here's what the actor says happened.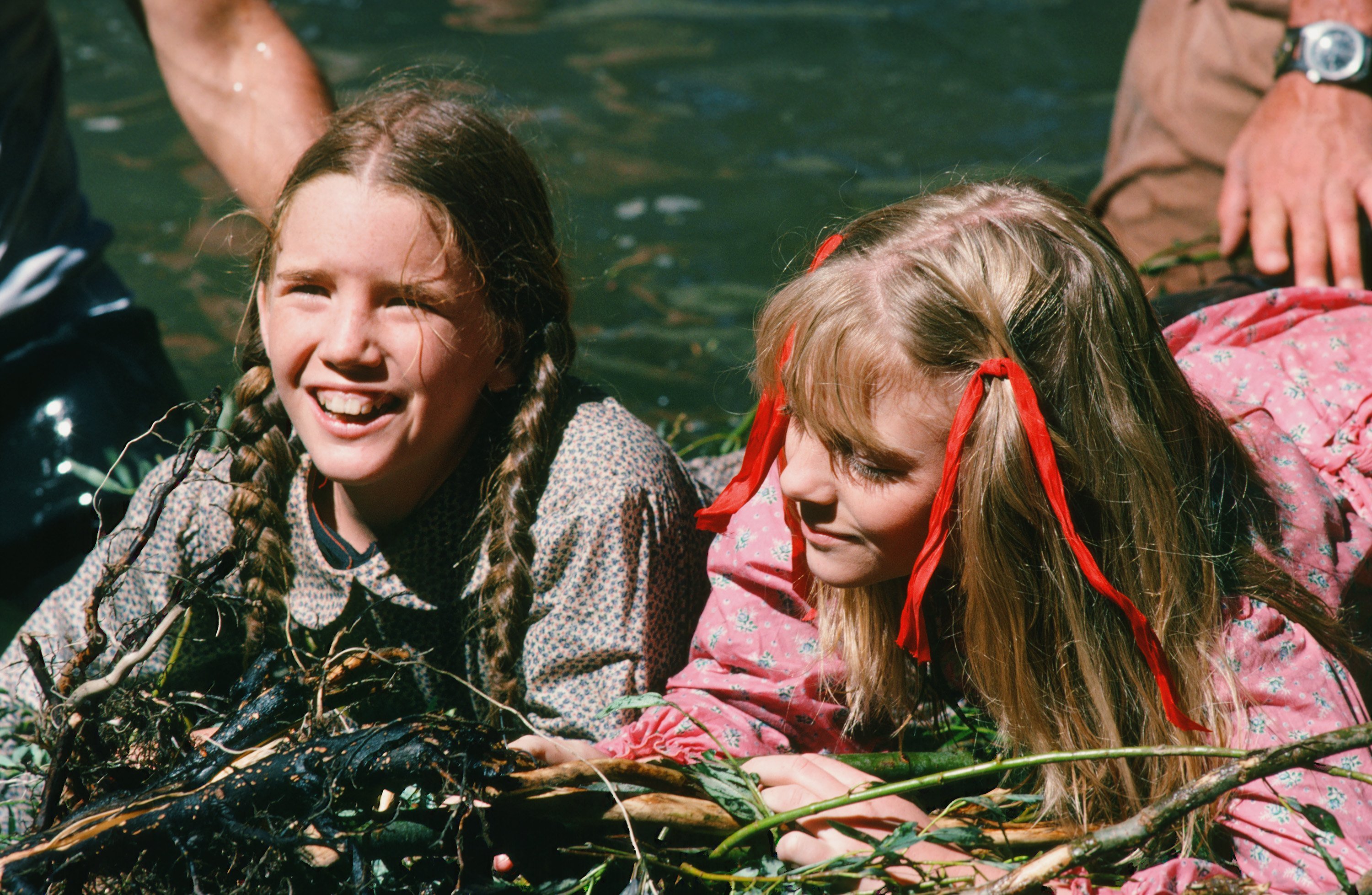 Melissa Gilbert and Alison Arngrim wore wet suits under their costumes
In the season 2 episode titled "The Campout," Arngrim and Gilbert had to film a scene in the Stanislaus River, which is located in Sonora, California. Arngrim wrote in Confessions of a Prairie B**** that this river tends to be very cold and has strong currents.
During "the Campout," the Oleson and Ingalls families go on a camping trip, and Nellie almost drowns. If one thought the Little House on the Prairie pilot episode was dramatic, this one also brings on the drama.
Since Arngrim and Gilbert were going to be submerged in cold water, the producers provided them with wet suits to wear under their dresses. Arngrim says this provided "an element of floatation" and kept their skin dry. The scene called for the girls to hold on to a black inner tube made to look like driftwood and old bushes, so it looked like they were floating downstream while holding this piece of wood.
It was common for the directors to do a lot of outdoor scenes, and this was one of the more complicated ones. Former star Karen Grassle, who played Caroline "Ma" Ingalls, even wondered if she would survive the show because outdoor scenes could be rough.
Arngrim says she and Gilbert were fully dressed in their costumes and had their wet suits underneath. They were waiting for the crew to set up the scene. However, the process was taking a long time, and it was cold since they were standing in waist-deep water. At one point, Gilbert had to use the bathroom. Arngrim realized she also had to use the bathroom after Gilbert mentioned it.
Why Alison Arngrim and Melissa Gilbert urinated on themselves
Gilbert and Arngrim told the assistant director they had to go to the bathroom. However, she says the assistant director explained it would be time-consuming for them to go to the bathroom. They would have to drive them up the hill to get to the bathroom. Once they were there, Arngrim and Gilbert would have to take off their costumes and wet suits so they could urinate.
After they were done, they would have to get dressed again and be driven back down the hill. The assistant director said it would only take about an hour and a half to shoot the scene, so they should try to wait it out.
Once Arngrim and Gilbert realized how much trouble it would be to go to the bathroom, they decided not to request the trip. All Arngrim could think about was how cold she was. At one point, she says she looked over at Gilbert and saw that she was smiling. She says Gilbert had "an evil, satisfied, smirking smile of discovery."
Arngrim realized Gilbert urinated on herself. Gilbert told her to do the same so that she could warm up. At first, Arngrim told her it was "gross," but she decided to follow her advice. Arngrim says she immediately felt warmer and the feeling that her kidneys would "burst" was now gone.
Multiple 'Little House on the Prairie' cast members have memoirs
That wasn't one of the most surprising secrets from Little House on the Prairie. Quite a few cast members have spilled the beans in tell-all books, including Grassle, who penned Bright Lights, Prairie Dust in 2021.
Gilbert released her memoir Prairie Tale in 2009, and Melissa Sue Gilbert, who played Mary Ingalls, released a book called The Way I See It: A Look Back at My Life on Little House in 2010.
Follow Sheiresa Ngo on Twitter.