'Little House on the Prairie': Alison Arngrim Had to Do This Self-Care Habit After Playing Nellie
If there's any character that Little House on the Prairie fans loved to hate, it's Nellie Oleson. Though Alison Arngrim originally auditioned for the role of Laura Ingalls, it's clear that casting made the right decision when they cast her as the holy terror that was Nellie. But being the show's bully wasn't always easy for Arngrim. In fact, sometimes it proved to be very challenging.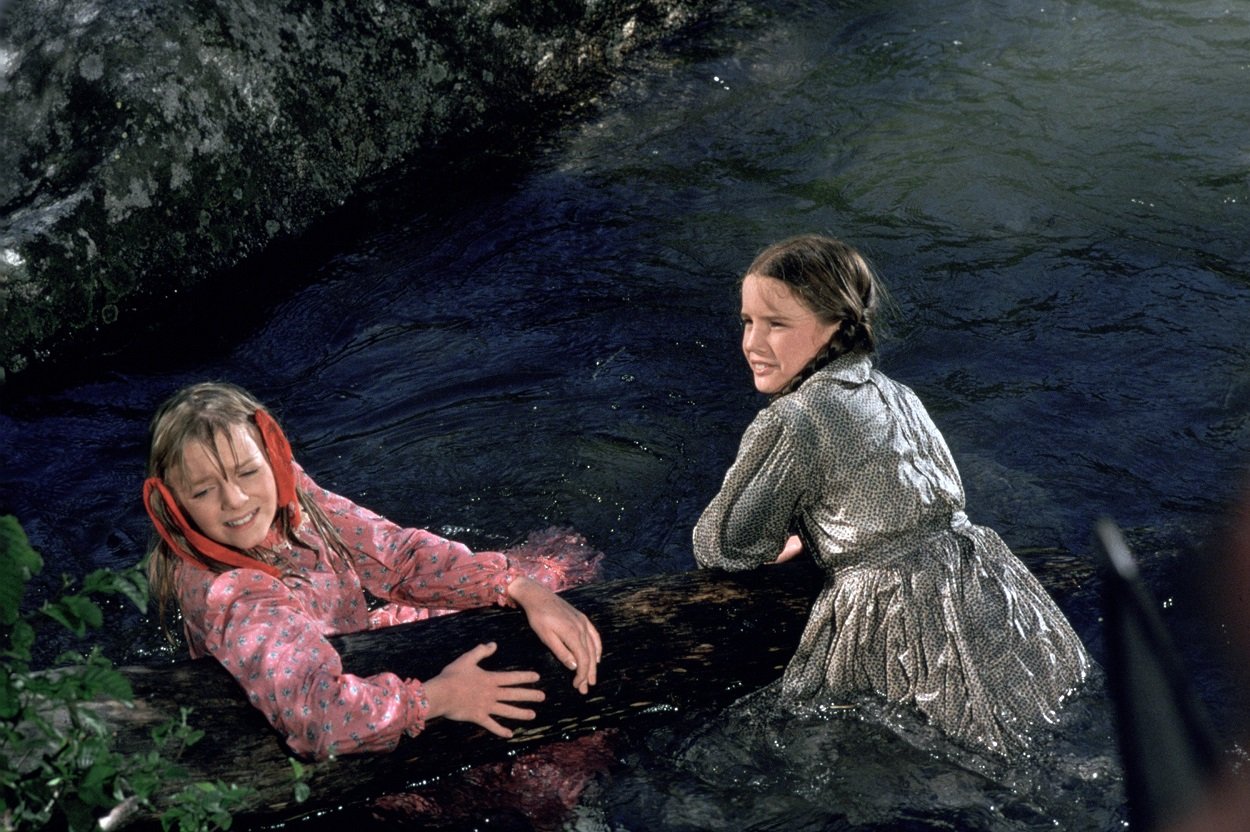 Since Arngrim was raised in a family who worked in the industry, she was familiar with the craft of acting. Her parents' actor friends often frequented her house for dinner and she quickly learned that who someone played on television could be drastically different from who they were in real life. Thus when she was hired for Little House on the Prairie as the resident mean girl, she was happy to take the role despite being rather shy herself.
Alison Arngrim received lots of hate because of her 'Little House on the Prairie' role
Unfortunately, for Arngrim, Little House on the Prairie fans didn't always understand that she was playing a character. In fact, she often had to deal with the brunt of fans' hatred. Viewers would often come up and say terrible things to her. The actor even recalled having a cup of orange pop being thrown at her head when she made an appearance at a parade.
RELATED: 'Little House on the Prairie': Alison Arngrim Was 'Hired on the Spot' After She Nailed this Scene
But extreme fan encounters weren't the only challenging part about playing Nellie. In a 2008 interview with Steppin' Out Magazine, Arngrim confessed that filming Little House on the Prairie was physically and emotionally draining as well. In fact, the actor had to take a nap every day after set, especially when she had a particularly intense day of filming.
Arngrim says playing Nellie allowed her to have the lowest blood pressure in the cast
"I would be totally wiped out from being a bi*ch all day as Nellie," the Little House on the Prairie alum confessed. "I had to go home and take a nap. But it would put me in a really good mood. It was very Zen. People would ask my mother, 'What is she like around the house?' She would say, 'She's really calm. I guess all the evil is drained out of her.' It felt good to scream and act like a maniac on set. I had the lowest blood pressure of the cast."
Arngrim may have had the lowest blood pressure, but the role actually hindered her reputation as well. "But everybody thought it wasn't an act," Arngrim shared of her Little House on the Prairie role. "People actually thought that they just hired this unholy bi*ch to play the part of Nellie. Don't people understand I was pretending? If I was anything like Nellie they would have fu*king fired me in a week! People are still scared to death of me! Everyone thinks I'm difficult to work with."
It's interesting that so many people bought into Arngrim's Little House on the Prairie character that it affected both her personal and professional life. But at least she can take pride in the fact that she was very believable in the role.