'Little House on the Prairie': Why Alison Arngrim Didn't See Michael Landon Before He Died
Alison Arngrim became a famous face when Michael Landon cast her as mean girl Nellie Oleson in Little House on the Prairie. She worked closely with the Bonanza alum throughout her seven seasons on the historical drama. When Landon revealed his diagnosis of pancreatic cancer in 1991, Arngrim couldn't bring herself to visit her former boss and co-star.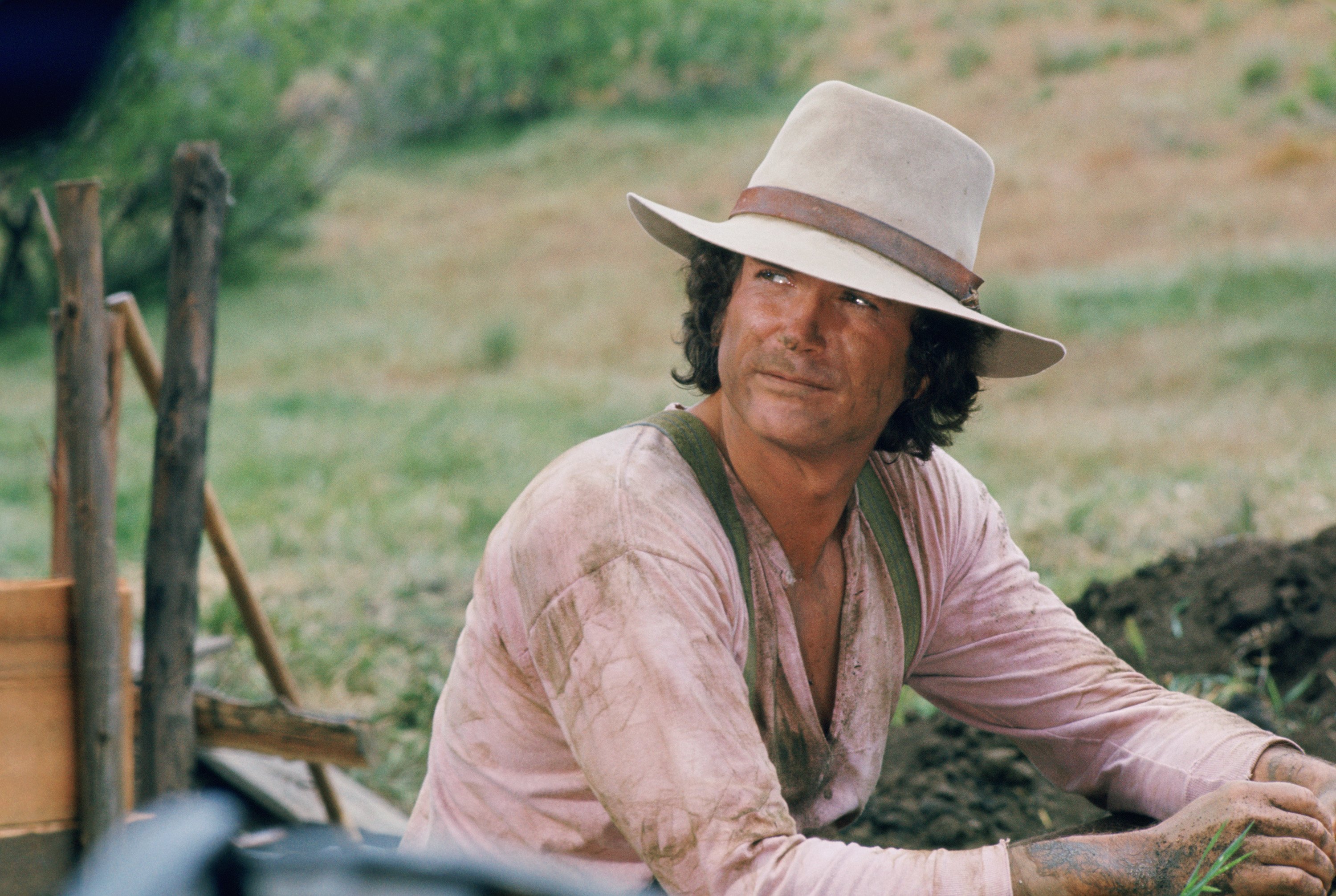 Alison Arngrim saw Michael Landon's appearance with Johnny Carson
In her 2010 memoir, Arngrim recalled hearing the news of Landon's death on July 1, 1991, and how she had recently watched him discuss his health condition on the Tonight Show.
"Michael had battled cancer for three months now, since April," Arngrim wrote in Confessions of a Prairie B****. "Brave and crazy as always, he made his final appearance on the Tonight Show with his old buddy, Johnny Carson, on May 8."
Though Landon joked around with Carson throughout the interview, Arngrim could see that the cancer had taken a physical toll on the Little House star.
"When I watched him on TV that night, he was a shadow of the man I knew on Little House," she shared. "He looked awful, pale, thin as rail, but acted like having terminal cancer was the funniest thing that ever happened."
RELATED: 'Little House on the Prairie': Melissa Sue Anderson Revealed Michael Landon's Real Name, and What He Originally Wanted It to Be
'Little House' alum had lost other friends to illness
Arngrim had formed a very close friendship with co-star Steve Tracy, who played Nellie's husband Percival on Little House. Tracy died of AIDS-related complications in 1986, which was a massive blow to Arngrim. She shared that the many losses she had recently gone through weakened her resolve to see Landon near the end.
"I didn't have the strength to go visit [Landon] when he was sick," Arngrim explained. "I couldn't bear the thought of seeing the one man I truly believed to be indestructible lying on his death bed."
The thought of looking at Landon in his final hours was too much for Arngrim to bear after witnessing the passing of so many loved ones.
"Over the last couple of years I had watched dozens of friends die of AIDS," she wrote. "I was at the point where I could look at someone's face and know exactly how many days they had left. I wasn't going to stare into Michael's eyes and start counting."
Alison Arngrim had fond memories of Michael Landon
Arngrim left Little House in 1982 but was grateful for her time on the show. She remembered Landon with genuine affection and recalled crossing paths with him when she would try out for more acting roles.
"I never did have the fun of working with him, and I regret that," Arngrim remarked. "I ran into him once in a while if I was auditioning for something out at the MGM lot, and he was always glad to see me, full his usual grins and hugs."
The Little House alum was a regular on the standup comedy circuit and would sometimes use Landon as material for her act. Her former co-star was never offended and was actually flattered by Arngrim referring to him in her routine.
"[Landon] knew I was making fun of him in my standup act almost every night and thought it was the world's greatest compliment," she wrote. "Even at his most erratic, Michael taught me valuable lessons that have served me my whole life. … Where would I be, quite frankly, without Little House?"
RELATED: 'Little House on the Prairie': Alison Arngrim Described Her Brief Exchange with Melissa Sue Anderson at Michael Landon's Funeral