'Little House on the Prairie' Alum Posted Throwback Photo of Michael Landon for a Special Reason
Melissa Gilbert recently shared a special photo from the 'Little House on the Prairie' set with Michael Landon in honor of a specific cause.
Melissa Gilbert developed a special bond with Little House on the Prairie creator and co-star Michael Landon during their nine seasons together. Playing onscreen father and daughter Charles and Laura Ingalls, the two mirrored the familial relationship off camera. Gilbert recently shared a heartwarming photo from her days on the historical drama's set and noted the occasion for the post.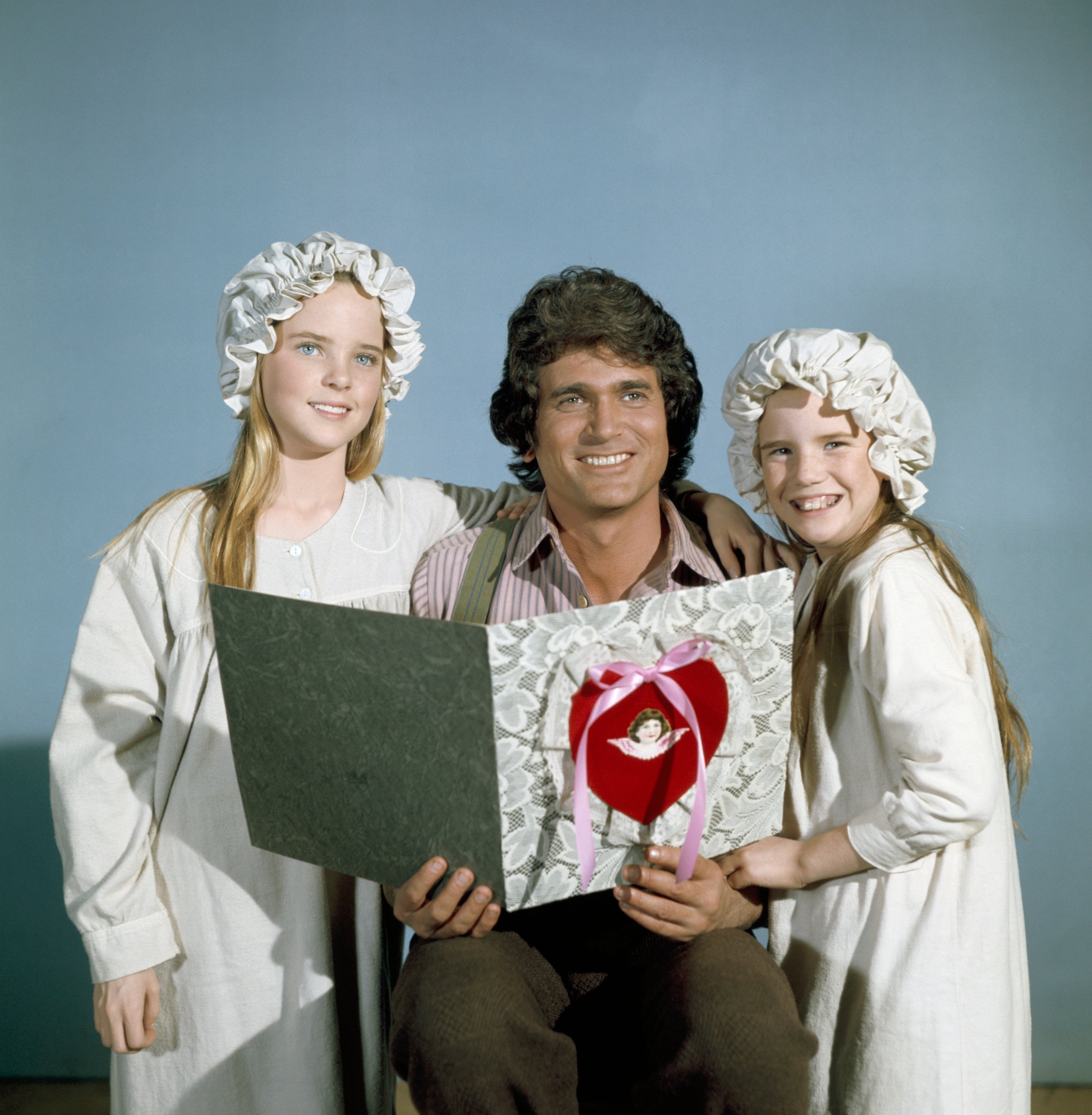 Melissa Gilbert captained 'Team Prairie Strong'
Landon died from pancreatic cancer in July 1991, and several other high-profile celebrities have lost their lives to the disease. In an effort to raise money and awareness on the terminal illness, Gilbert joined forces with the PanCAN PurpleStride movement and recruited a team for their event held on April 30, 2022. The Little House alum wrote a message in tribute to those who have passed away from the disease and encouraged readers to donate to the cause.
"Michael Landon's integrity. Patrick Swayze's courage. Willie Garson's heart. Pancreatic cancer has mercilessly robbed us of too many people, with wonderful qualities that we cherished. A lot of people out there don't realize how sinister this disease is…how misdiagnosed and hard to treat it is…

I'm Melissa Gilbert and in memory of my friends Michael, Patrick and Willie, and in heartfelt tribute to my dear friend Kitty Swink, an 18-year survivor, I am joining PanCAN PurpleStride with my team, Prairie Strong on April 30, 2022. To raise funds to fight pancreatic cancer and make sure the people in our lives we love and admire, no longer get taken from us too soon."

– Melissa Gilbert, PanCAN PurpleStride website
'Little House' alum shared special picture on Instagram
Hoping to rally supporters prior to the event, Gilbert posted a photo of herself with Landon from the Little House on the Prairie set with a caption explaining the occasion.
"Hi guys!! #PanCANPurpleStride is here and Team Prairie Strong has raised $1981 to end #pancreaticcancer!" Gilbert wrote. "I'm so happy, but we can do better so please donate today!! We're thrilled to turn the nation purple and show our support for the many people who've been touched by pancreatic cancer."
The Little House alum included information on how to contribute for those unable to attend the event.
"Today, I'm thinking of my good friends who have been taken much too soon by this disease," Gilbert shared. "If you aren't striding with me today, consider a donation to support @PanCAN's free programs and services for patients and their families."
Melissa Gilbert recalled Michael Landon's passing
In her memoir, Gilbert shared her devastation at the news of Landon's death.
"I was heartbroken," she wrote in Prairie Tale. "I stayed in bed with the shades drawn… Anytime I got up and tried to move around, it felt as if I was moving through mud. I walked around dazed in my pajamas for days."
Reflecting on the memorial service held for her former co-star, Gilbert found solace among Landon's family, friends, and Little House cast members.
"There was a lot of hugging and crying, but there was also a lot of laughter as we all shared stories about Mike's fantastic sense of humor," she remarked. "It was very comforting to be around people who'd known Mike so well and loved him as much as I did, if not more."
Click here for more information on PanCAN PurpleStride.