'Little House on the Prairie': Why Michael Landon Threatened to Break Alison Arngrim's Arm
Though Little House on the Prairie fans may remember Michael Landon best as Charles Ingalls, Landon was much more than a member of the cast. Landon also served as an executive producer, writer, and director of the show and helped make it one of the most popular and well-loved shows of its time. Though filming Little House on the Prairie was often hard work, Landon did his best to make filming the show an enjoyable experience for the cast.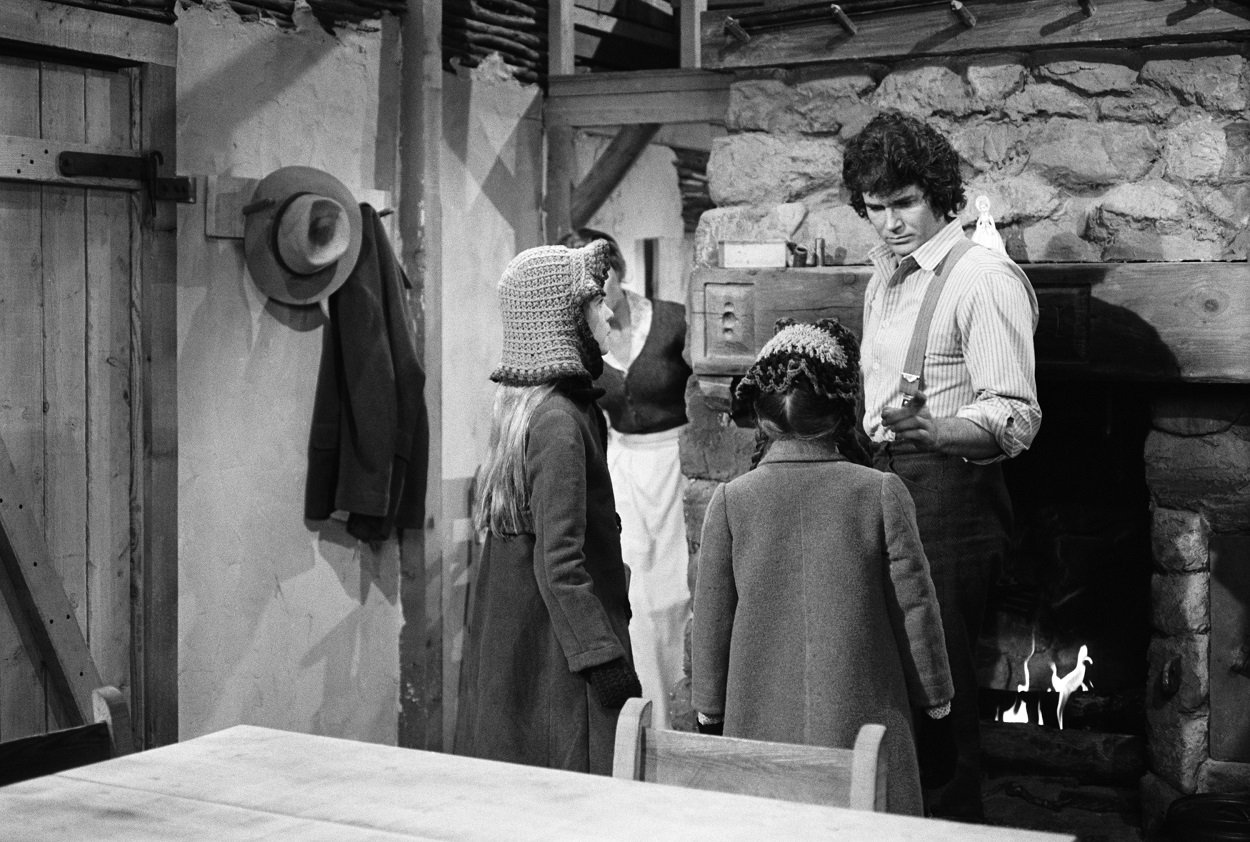 One episode of the show that many Little House on the Prairie cast members loved filming was the infamous "Bunny" episode in Season 3. Fans will recall that this is the episode in which the bratty Nellie Oleson fakes paralysis for attention and is confined to a wheelchair. When Laura Ingalls finally gets enough of Nellie's shenanigans, she pushes Nellie down a hill and into the water.
Alison Arngrim was really injured when she shot the 'Bunny' episode of 'Little House on the Prairie'
Fans of Little House on the Prairie find the "Bunny" episode to be hilarious and memorable and though it's clear that Nellie was faking her injury, Alison Arngrim, the actor who played the mean girl, was actually nursing a real-life injury. In a 2018 interview with the TODAY show, Arngrim revealed that she'd actually broken her arm skateboarding prior to filming the episode.
"In the show, Nellie was faking becuase she wanted attention," Arngrim shared, reflecting on her favorite episode of Little House on the Prairie. "But the arm, I had been skateboarding the week before and, like an idiot, fell off my skateboard and I broke my arm. They were not happy about that on the TV show." Fortunately for Arngrim, the writers and crew were able to make her injury work for the show. The actor recalls the character, Doc Baker putting a fake cast over her real cast and shooting one of the most infamous episodes in the series.
Michael Landon threatened to break Arngrim's arm
But just how did Landon react to Argnrim's injury? According to Arngrim, the Little House on the Prairie director jokingly threatened her, but otherwise took her injury in stride. "He said 'Ok we're going to shoot around it.' He signed my cast. He said, 'You're not going to go skateboarding again, right?' I said, 'No." He said, 'Good, because I'll break the other arm.'"
According to Argrim, Landon had an impressive work ethic and he expected a lot from his cast. "We were going to get it done," the Little House on the Prairie alum revealed. "Shows were ahead of schedule and under budget. You saw what we did. We were going downhill in wheelchairs and things. He was incredible, writing the show and producing the show, directing the show."
Landon made sure the 'Little House on the Prairie' cast worked hard and had fun
But Landon also had a great sense of humor as well. "He had this wonderfully warped sense of humor and love to laugh and play practical jokes with the kids all the time," Arngrim shared of her Little House on the Prairie director. "We worked harder than almost any other show but we laughed more." Argrim even recalled a time when Landon tricked a very health-conscious guest star into eating birdseed after telling her that he ate birdseed every morning to maintain his glowing skin and healthy physique.
Clearly, Landon's work hard/ play hard mentality worked well for Little House on the Prairie. After all, the show is still well-loved today. Furthermore, his ability to troubleshoot and think on his feet led to an extremely memorable episode, even if he wasn't exactly pleased with Arngrim's skateboarding injury.