'Little House on the Prairie': Dean Butler's First Impression of Melissa Gilbert Contradicts How She Really Felt at the Time
On Little House on the Prairie, Melissa Gilbert starred as Laura Ingalls Wilder and Dean Butler played Almanzo Wilder. The series ran from 1974 to 1983, and in its ninth and final season Little House on the Prairie was renamed Little House: A New Beginning to focus on the relationship between Laura and Almanzo.
While Laura and Almanzo's relationship was a primary focus, it received mixed reactions from viewers because of the massive age difference between Gilbert and Butler. While Butler viewed Gilbert as mature for her age when they starred on Little House on the Prairie, Gilbert was actually quite uncomfortable with the on-screen relationship.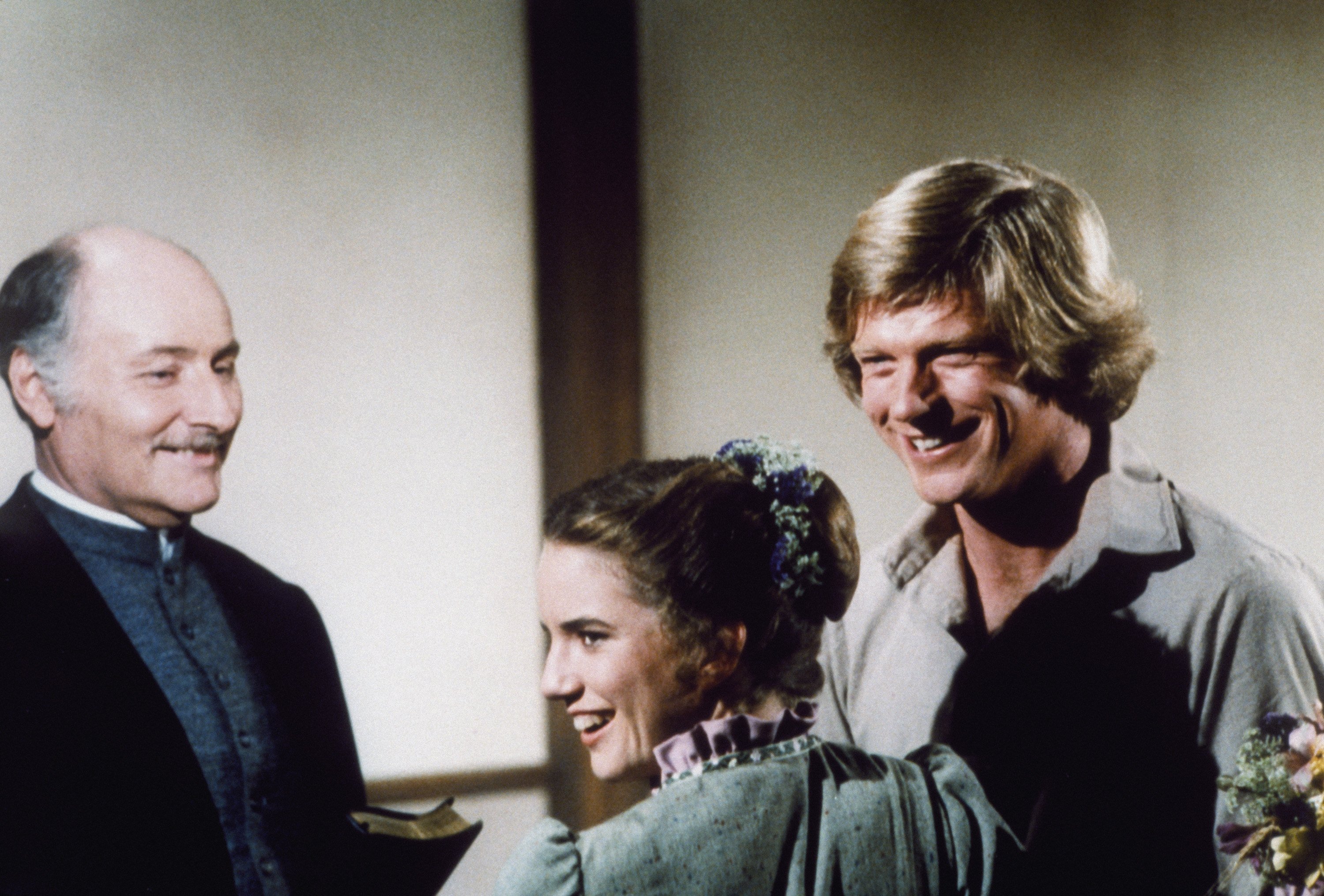 What Dean Butler thought of Melissa Gilbert on 'Little House on the Prairie'
For the book Little House on the Prairie from A to Z, Patrick Loubatière interviewed the cast members of Little House on the Prairie about their time on the show. The interviews were later included on a DVD set of the TV series.
In his interview with Loubatière, Butler described his audition process, what it was like joining the cast, and his first impression of Gilbert.
"In terms of meeting Melissa… it's the first day of shooting for that season… I think I met Melissa in the makeup room," Butler said. "Melissa Gilbert at age 13, 14, when I met her, at age 13 or 14 was a very, very together, bright, confident, total pro."
He continued, "You know, she walks up to you and shakes your hand like you're contemporaries when, you know, I was eight years older than she was, but I may as well have been exactly her age or even a little younger."
Melissa Gilbert was actually nervous around Dean Butler
On Little House on the Prairie, Almanzo was introduced as Laura's love interest in the sixth season. With an age difference of eight years, Gilbert was a teenager while Butler was a college graduate in his 20s when they met.
In 2014, Entertainment Weekly reunited the cast for an interview. In the interview, Gilbert admitted that filming romantic scenes with Butler proved to be a challenge because of the age difference.
"I look back now and watch episodes from when I was 15 or 16 and go, 'Whoa—there's an awkward stage.' [When Almanzo, played by Dean Butler, was introduced], it was the third time I had ever kissed a boy—and all three times were on TV," Gilbert told Entertainment Weekly.
She added, "I was kissing a man who had to shave that morning, and I hadn't even ever shaved my legs. It's bizarre. I mean, he was a grown-up person with a car. He golfed!"
Fans did not like the relationship on 'Little House on the Prairie'
Gilbert was not the only person who had trouble with the pairing. In fact, fans of the show wrote letters condemning the relationship.
"We did get letters from people who said 'How can you pair these two people up?' I remember one letter said something like 'you should be barbequed… the producers should be barbequed over a spit,'" Butler told Loubatière.
While fans voiced their discomfort about the relationship between Laura and Almanzo, Butler insists that it was handled well in the show.
"We kept it very, very at arm's length. Laura was always in control of the situation," he said.