'Little House on the Prairie': Dean Butler Kept This Iconic Memento of Michael Landon From the Show
Dean Butler joined the cast of 'Little House on the Prairie' in season 6 and has a very special keepsake that was worn by co-star and show creator Michael Landon.
Dean Butler worked closely with  Little House on the Prairie creator and co-star Michael Landon when he joined the cast as Almanzo Wilder in season 6. Launching the historical drama after his legendary stint on Bonanza, Landon was often seen on screen with this accoutrement that Butler now has as a keepsake.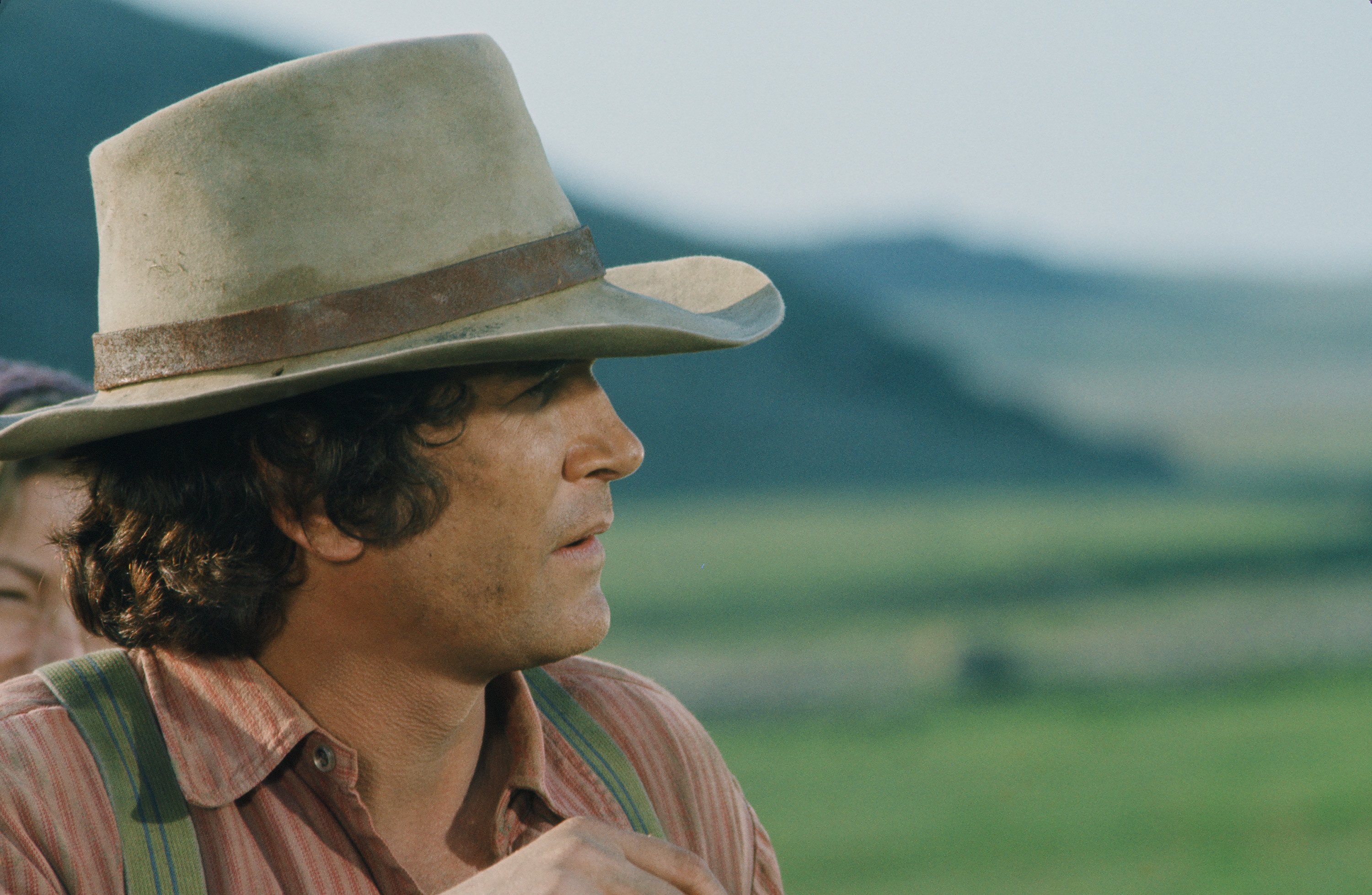 Producers wanted Michael Landon's hat to remain on 'Little House'
Playing Charles Ingalls since the premiere of the series in 1974, Landon's character was often seen wearing a tan hat that became a signature wardrobe piece for the actor. Butler was able to take home the headpiece as a memento when the series ended, though he forgot to grab his own from the show.
"I do have the hat," Butler told Daily Planet. "On the inside in blue ink are the initials M.L. on the inside band. What I'm bummed about is I don't have the hat I originally wore on the series. The little round top hat that was a lot like Dan Blocker's hat [who played Hoss on Bonanza]. Hats are a fascinating thing in westerns because of what they say about those who wear them."
When Landon decided to stay behind the camera after season 8 of Little House, show producers wanted viewers to still get a glimpse of Charles in scenes. Butler's character adopted Landon's hat to keep some of Charles in Walnut Grove.
"I think the only reason I switched to his hat in the final season was the network wanted it to still be present as it had become such an iconic hat," Butler explained. "In retrospect, we probably shouldn't have changed the hat. I mean a guy doesn't change his hat just because his father-in-law leaves town."
Michael Landon chose Almanzo's hat for Dean Butler on 'Little House'
Landon was hands-on in all aspects of Little House, including which wardrobe pieces to adorn the new character of Almanzo. Butler noted that his co-star and boss had a specific look in mind.
"They had brought in a lot of hats and Michael immediately gravitated to this round top hat because he wanted this very simple, uncomplicated thing," Butler recalled. "He wanted my character to be very uncomplicated. He wanted him to be very pure."
Playing the love interest of main character Laura Ingalls (Melissa Gilbert), Butler faced a monumental role as a new actor. The Little House alum described how Landon wanted all aspects of Almanzo to be perceived as genuine, including his head wear.
"It's understandable given the fact that my character was going to be asked to interface with America's sweetheart," Butler remarked. "Whoever played my part was going to have to be very upstanding, no deep agenda, kind of person. The hat was a big part of selling that."
Dean Butler on 'Little House' and 'Laura Ingalls' legacy
Butler saw the role of Almanzo as a significant responsibility. Portraying the husband of such an iconic character, Butler pointed out how Laura Ingalls became a trailblazer for women and he shared his appreciation for being a part of that legacy.
"Laura was every girl's best friend," the former Little House star said. "Laura was a wonderful role model and she was someone young girls emulated so there was naturally a lot of interest in the man who would capture Laura's heart. So I've been the beneficiary of that for 40 years. It's been a pretty remarkable thing and something I'm extremely grateful for."