'Little House on the Prairie': Dean Butler Said Melissa Gilbert's Mother Was 'Nearby Crying' During Famous First Kiss Scene
Dean Butler recalled his first onscreen kiss with 'Little House on the Prairie' co-star Melissa Gilbert and her mom's reaction behind the scenes.
On Little House on the Prairie, Dean Butler joined the cast as Almanzo Wilder in the sixth season. Playing the role of Laura Ingalls' (Melissa Gilbert) love interest, Butler, 23, was about eight years older than Gilbert at the time. When their two characters finally locked lips in season 6 episode 22 of Little House on the Prairie, Gilbert's mom was brought to tears.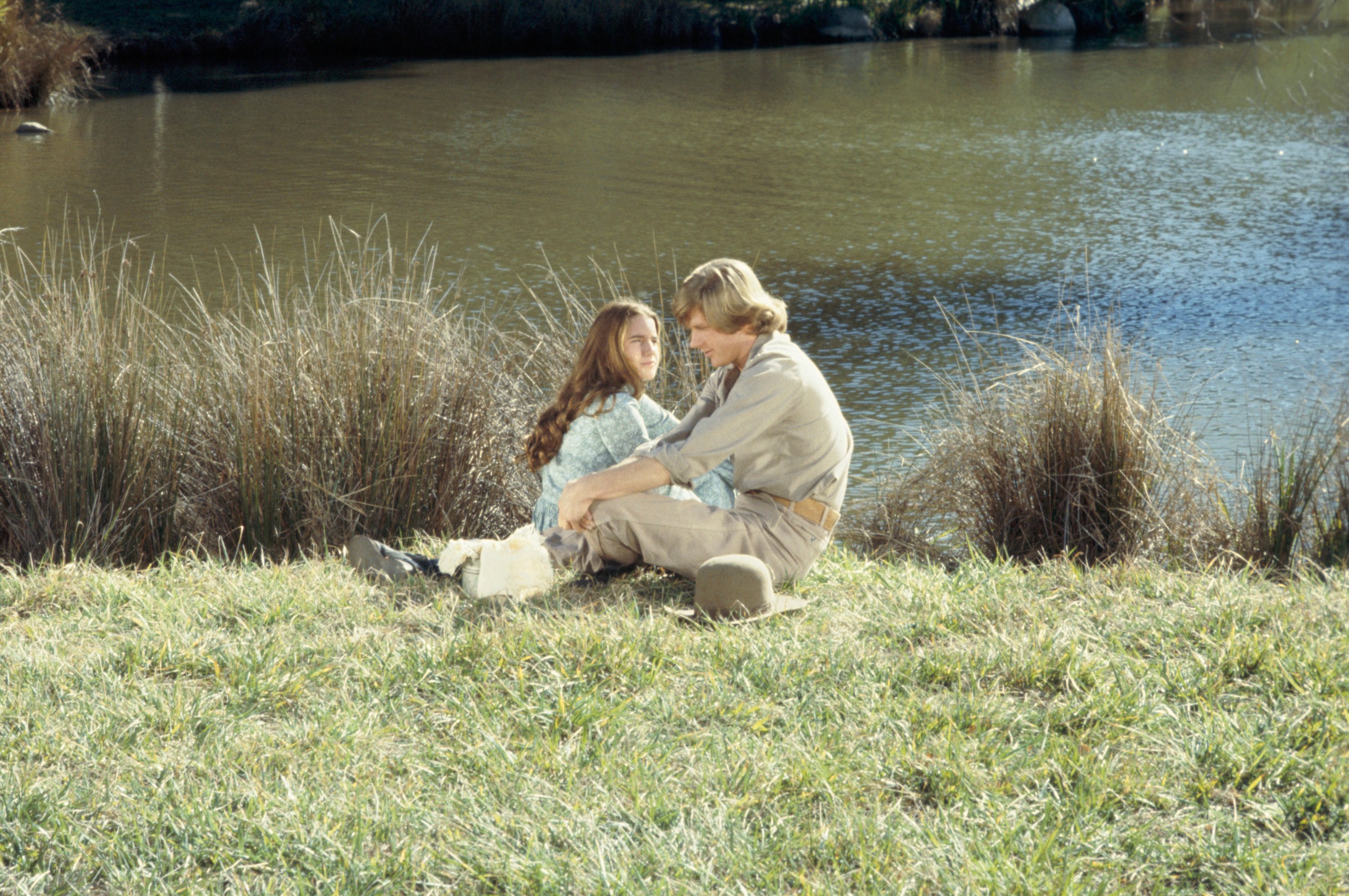 Dean Butler recalled the popularity of the 'Sweet Sixteen' episode
Little House viewers watched Gilbert grow up on the historical drama. Just 10 years old when she landed the part of Laura, Gilbert's character was headed for a romantic storyline by season 6. Butler pointed out how the episode where Laura and Almanzo finally share a kiss was a hit in the ratings.
"The audience loved this episode and I think it was number one [in the Nielson TV ratings] for the week," Butler told Daily Planet. "It ran twice in primetime that summer. Then of course there's this famous first kiss that happens at the end of the episode. TV Land gave us an award years later for the most memorable kiss in television history."
Despite the episode's popularity, Butler explained how the scene was a bit awkward since it was Gilbert's actual first kiss and her mom was on set to witness the big event.
"It was a funny kiss because Melissa's mother was offscreen nearby crying," he remarked. "She was seeing her little girl have her first kiss ever, both onscreen and off so that was a big deal."
Melissa Gilbert was 'petrified' by the romantic storyline
In her memoir, Prairie Tale, Gilbert described her reaction to Butler being cast. Just 15 years old at the time, Gilbert felt their age difference was too great to be sharing romantic scenes.
"I was hit by a perfect storm of disappointment, fear, anger, and nausea," the Little House alum wrote. "I'd expected the producers to cast a contemporary of mine, someone close to my age. Instead, they had cast a man! … I didn't want to kiss a man – I didn't want to kiss anyone with stubble!"
Gilbert revealed she had practically no experience from which to draw for the love story and tried to limit her physical interactions with Butler.
"Any time I saw a script in which Almanzo was supposed to kiss Laura, I begged whoever was standing near me to find [show creator and star] Mike [Landon], and I'd ask him if we could change it to a hug," she shared. "I was petrified by having to pretend to be in love when I'd never been in love." 
Dean Butler gave props to 'Little House' co-star
Butler praised Gilbert for rising to the occasion and pulling off a stellar performance in their iconic scene.
"She had nothing in her life to prepare her for this moment," Butler told Daily Planet. "Melissa was just gutsy. Melissa Gilbert is a gutsy woman and she was a gutsy little girl. She was just prepared to step in and do what needed to be done. If she was uncomfortable in the moment, she never gave that away."
Noting how Gilbert hid her trepidation during their onscreen smooch, Butler commended his co-star's bravery and professionalism as an actor.
"Years later we find out that she was actually terribly uncomfortable in that moment, but you didn't see that when we were doing it," he said. "She would have never given that away. She's a gamer that way. I think a young woman of lesser courage and internal strength might have folded in that moment. It's tribute to who Melissa is that she handled that so well."