'Little House on the Prairie': How Melissa Gilbert Found Out Michael Landon Died
Michael Landon became more than a co-worker to Melissa Gilbert after they appeared together in Little House on the Prairie. She says they became just like family. Gilbert described the heartbreaking day she found out Landon died.
Michael Landon and Melissa Gilbert's relationship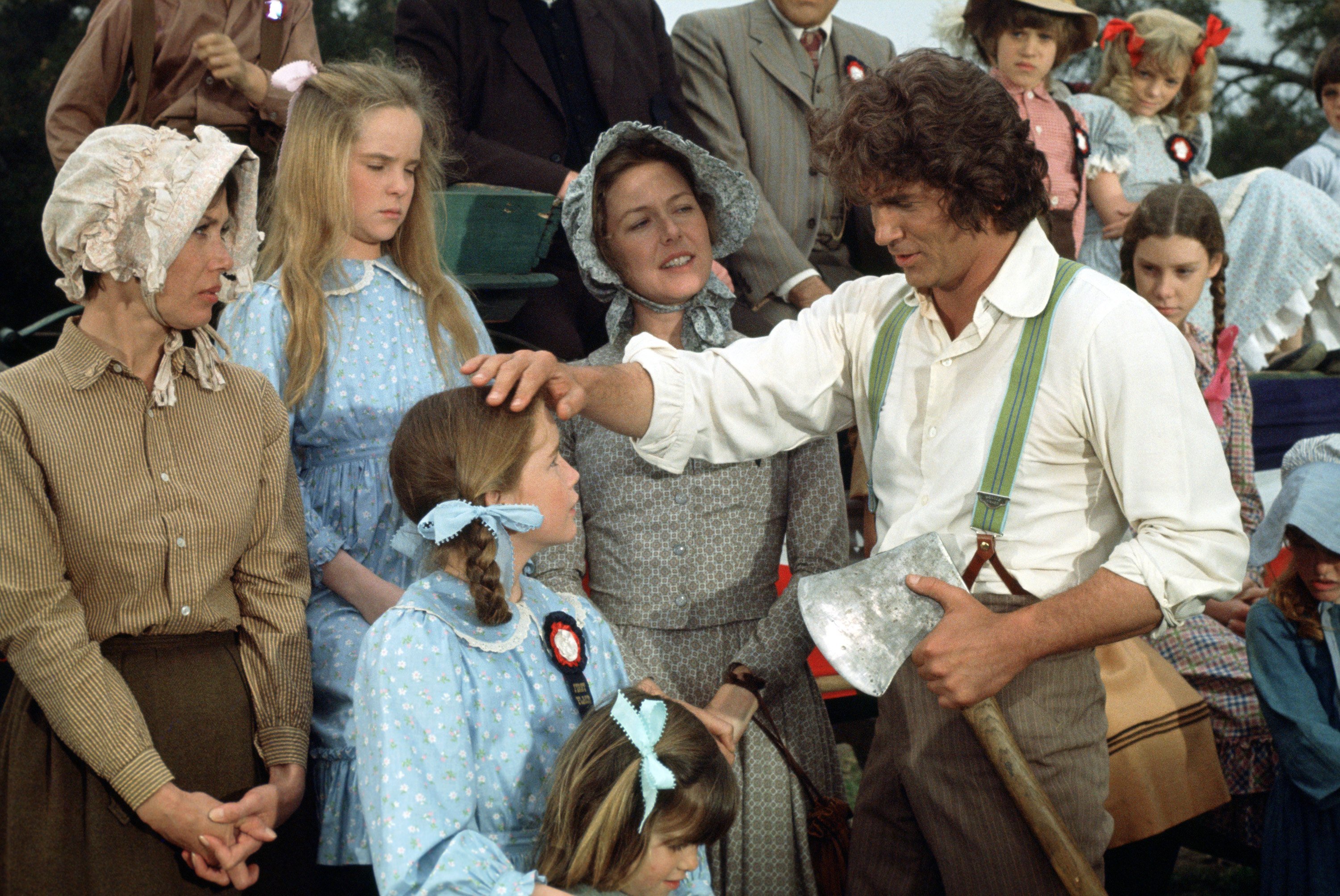 Gilbert felt a deep connection to Landon. She described him as a father and mentor. "Michael Landon was our boss, our father, and our mentor," wrote Gilbert in My Prairie Cookbook. Gilbert says Landon and Little House on the Prairie Co-Executive Producer Kent McCray created a working environment that was full of "loyalty and creativity."
Gilbert recalled a tender moment she had with Landon on the set of Little House on the Prairie. One time when she was a little girl, she had trouble crying on cue. In her book Prairie Tale, she says Landon took her aside and said to her, "Do you know how much I love you? I love you so much."
How Melissa Gilbert found out Michael Landon died
Shortly before he died, Landon appeared on The Tonight Show with Johnny Carson. During that interview, Landon spoke about the press conference he held to announce he had pancreatic and liver cancer. After seeing the interview, Gilbert decided to see him so she could say her goodbyes.
At first, Gilbert says she made excuses to delay her trip. She was anxious about seeing Landon in a weakened state. It had been a few weeks since his Tonight Show appearance, so she didn't know what to expect. When Gilbert first saw Landon during his final weeks, she was taken aback by his appearance. She says she never saw anyone "as sick" as he was.
"He was extremely thin and frail," wrote Gilbert in her book Prairie Tale. "He looked twice his age. His hair was white and his skin was gray; all of his color had vanished. It was like he was almost invisible."
Landon died one week after Gilbert stopped by his house. She says the television was on in the family room, and she was playing with her son, Dakota. All of a sudden, she heard CNN announce Landon had died. She said she "may have screamed," so her husband took their young son out of the room because he also began crying after seeing her reaction. Gilbert said she was "inconsolable" and "heartbroken."
Melissa Gilbert says she 'knew' Michael Landon was going to die
Gilbert says she knew Landon was fighting to beat cancer, but she also knew he was going to die despite his efforts. She says she believes he knew he was going to die, too.
"If I had done the math and counted up the cigarettes and vodka he had consumed, I would have seen it add to up to liver cancer," wrote Gilbert. "But I had been in denial till the point I saw him with Johnny."
For Gilbert, seeing Landon on The Tonight Show with Johnny Carson was a wakeup call. She knew it would be a matter of time before her dear friend died.
Follow Sheiresa Ngo on Twitter.