'Little House on the Prairie': How Melissa Gilbert Learned Michael Landon Had Cancer
Melissa Gilbert had just seen Michael Landon at his daughter's wedding a couple of months before she learned he had cancer. It had been years since the Little House on the Prairie actors had connected but they quickly picked up where they left off.
While she would eventually learn from CNN that Landon had died, Gilbert received a phone call from Leslie (Landon's daughter) to break the news of her father's diagnosis.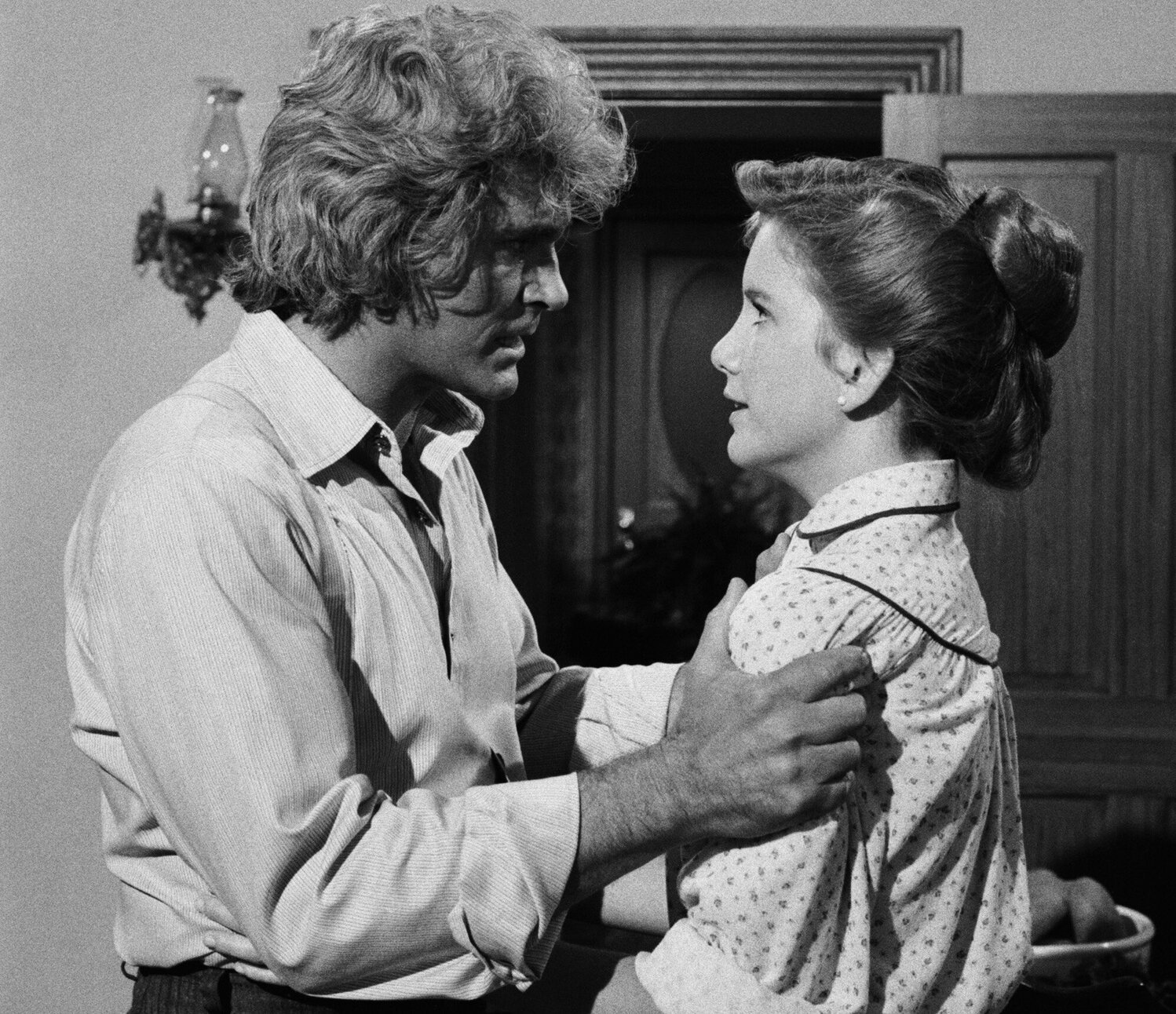 Leslie Landon called Melissa Gilbert to tell her Michael Landon had cancer
A couple of months after Leslie's wedding, Gilbert received a phone call from her newly married friend. She told her she wanted Gilbert to hear some news directly from her before she heard it on TV.
"I stopped and braced myself for I didn't know what," Gilbert wrote in her memoir, Prairie Tale.
Leslie told Gilbert that Michael had "inoperable cancer of the pancreas and liver" and that "he's going to try every treatment possible."
Melissa Gilbert felt she needed to officially say goodbye to Michael Landon
In the following days, Landon spoke to the press about his diagnosis to break the news on his own terms. Then he was interviewed by Johnny Carson on The Tonight Show, where Gilbert really noticed a difference in his health. After that interview, "everything changed."
"I had not been able to say good-bye to my own father," she wrote. "I wasn't going to screw this up."
Setting up a time to meet was difficult. Not only was Gilbert "scared" to see Landon because she didn't know "how to say good-bye to this person who had played one of the most pivotal roles in my life," but the visit kept getting postponed because "Mike either had complications requiring emergency treatment or was trying some alternative therapy."
"At each juncture, I received a new update, and each time the prognosis was worse," she wrote. "It was always a variation of 'He's fighting but it doesn't look good.'"
Finally, they were able to find a time for Gilbert, her husband at the time Bo Brinkman, and their son Dakota to come over.  
"Knowing he was declining, I didn't want to take away any precious moments his family could spend with him, but selfishly, I needed to see him," she wrote.
How Laura Ingalls said goodbye to Pa
Though Landon was surrounded by "a crowd of family, children, nurses, attendants, and helpers" when Gilbert visited, the two actors were given some alone time.
"It was almost as if someone had said 'Let them have their time,'" she wrote.
They sat facing the TV in silence holding hands.
"If he was like me, he was not just remembering but feeling all the time we had spent together—way too much to ever articulate—pass back and forth in the flesh of our hands," she wrote.
Finally, Landon told Gilbert that he "always knew it," he "knew you would be the one." Gilbert began to cry and Landon told her "we're not going to do that." 
"Instead, he pulled me toward him and we hugged," she wrote. "Nothing else needed to be said. That hug was more than enough. That's all he wanted. And that was pretty much all I was capable of."