'Little House on the Prairie': How Old Were the Cast Members When They Died?
'Little House on the Prairie' was a major part of many households in the 1970s and early 1980s. Here's a rundown of each of the cast members who died and their ages.
Little House on the Prairie aired on NBC from 1974 to 1983. Some of the show's TV stars have died since the show ended. Here's what we know about the cast members, when they died, and how old they were.
Michael Landon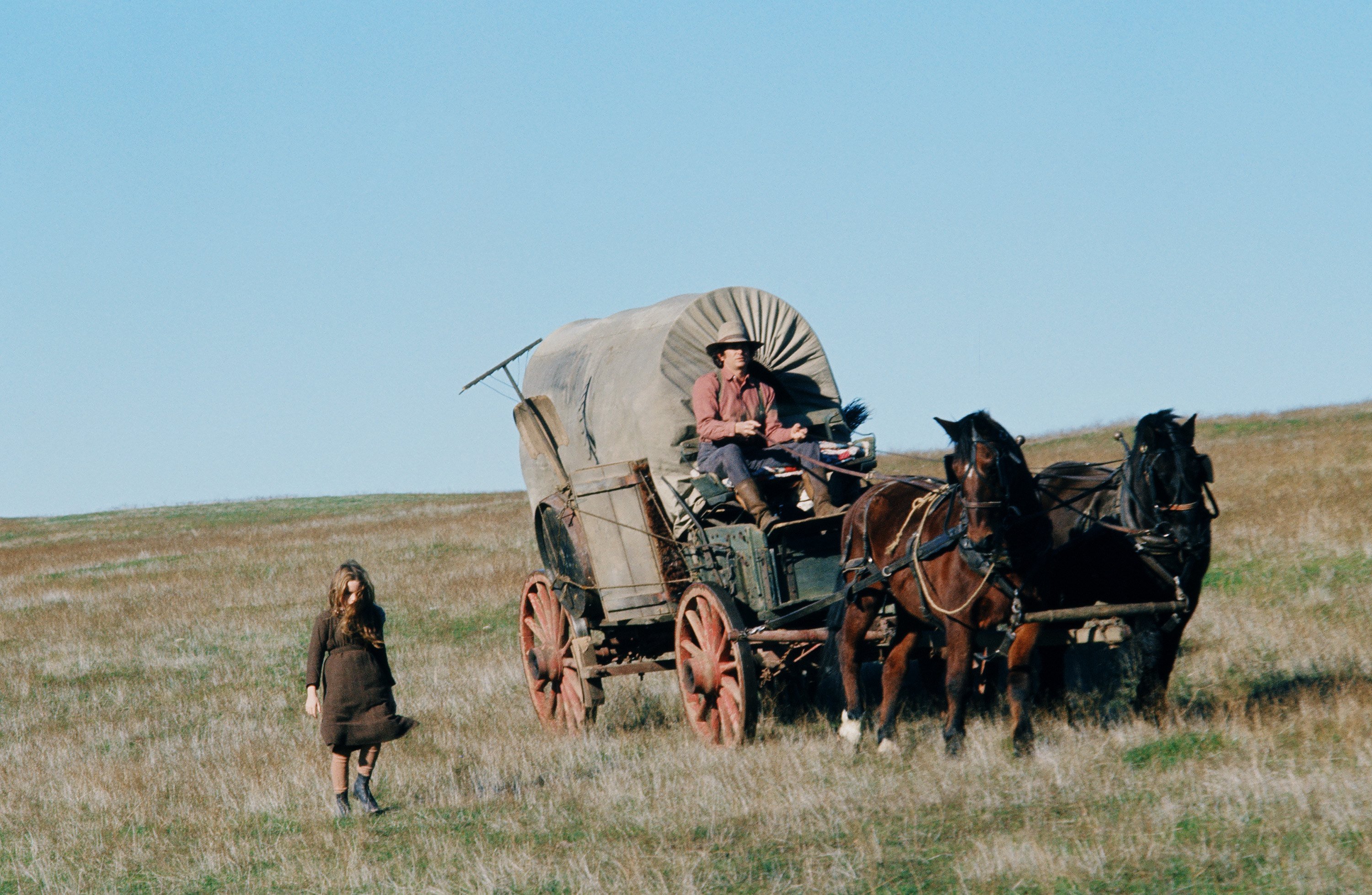 Michael Landon died at the age of 54 on July 1, 1991. His death occurred three months after he revealed his pancreatic cancer diagnosis. Although Landon was under the care of a doctor and received chemotherapy, he said he was also trying alternative methods to help him beat cancer.
During a 1991 interview, Landon told Life magazine he was determined to fight as hard as he could. "I'm not the kind of person who gives up without a fight," he said. "If I'm gonna die, death's going to have to do a lot of fighting to get me. I'm not just gonna lie down and let it happen."
Victor French
Victor French died at the age of 54 on June 15, 1989. He reportedly died from lung cancer. However, according to Grassle, Landon believed French died from alcoholism. After French starred in Little House on the Prairie, he went on to star in Highway to Heaven alongside Landon. This was his final acting project.
Katherine MacGregor
Katherine MacGregor died on November 13, 2018, at the age of 93. One of her first acting roles was in a 1951 episode of Love Life in which she played the character Tammy Forest. In 1954, she appeared in the film On the Waterfront. From 1972 to 1974, MacGregor had a recurring role in the TV series Ironside. She played the characters Irma/Mrs. Pyle for three episodes. MacGregor became a household name after starring in Little House on the Prairie. She appeared in 152 episodes as Harriet Oleson.
MacGregor became close friends with castmate Karen Grassle. According to Grassle in her book Bright Lights, Prairie Dust, they bonded because they both loved to practice their scenes, and they took their work seriously. They also loved to laugh. Grassle says MacGregor's character was the one that satisfied audiences the most.
Richard Bull
Richard Bull died on February 3, 2014, at the age of 89. He reportedly died from pneumonia. One of Bull's early roles was in a 1953 episode of the television series Danger titled "Death Is My Neighbor." In 1956, Bull appeared in two episodes of Medic. That same year, he made his film debut in Full of Life.
From 1964 to 1968, Bull starred in the TV series Voyage to the Bottom of the Sea, in which he played the Seaview Doctor. Some of Bull's other television roles include Highway to Heaven, Mannix, Mission: Impossible, and The Man from U.N.C.L.E. His final acting role was in the television series Boss in 2011.
Dabbs Greer
Dabbs Greer died in 2007 at the age of 90. He reportedly died from kidney and heart disease. Greer played Reverend Robert Alden. One of Greer's early roles was in the 1939 movie Jessie James. In 1949, he appeared in the movie Reign of Terror. His first television role was in the series Dick Tracy in 1950.
From 1950 to 1954, Greer starred in Fireside Theatre. Other than Little House on the Prairie, he is best known for his role in Gunsmoke. He played the characters Jonas and Joe Bean from 1956 to 1974. Some of Greer's other acting roles include appearances in The Green Mile, Picket Fences, The F.B.I., and Bonanza. His final television appearance was in the TV series Lizzie McGuire.
Karl Swenson
Karl Swenson died at 70 years old on October 8, 1978, after having a heart attack. In his final Little House episode, his character, Lars Hansen, the founder of Walnut Grove, dies. Swenson's episode aired just eight days after his death.
Kent McCray
Although not a cast member, production manager Kent McCray was an integral part of Little House on the Prairie. He died on June 3, 2018. His cause of death was reportedly natural causes.
Grassle described him as the "secret weapon" behind Little House on the Prairie. She says he managed the equipment, budget, and scheduling. McCray worked for NBC for more than 40 years. In addition to Little House, he managed the production of hit shows such as Bonanza, Barnaby Jones, and Highway to Heaven.
RELATED: 'Little House on the Prairie': How Did Michael Landon Die?
Follow Sheiresa Ngo on Twitter.