'Little House on the Prairie': Inside Melissa Gilbert and '90210' star Shannen Doherty's Feud
Melissa Gilbert and Shannen Doherty both started acting at a young age. In 1974, Gilbert became the star of Little House on the Prairie as Laura Ingalls. As for Doherty, she joined the show several years later as Gilbert's on-screen niece, Jenny Wilder. 
Although they played a family on-screen, Gilbert shared in her memoir, Prairie Tale, that she and Doherty are far from close. The actor said she would get physical with Doherty if she saw her in person.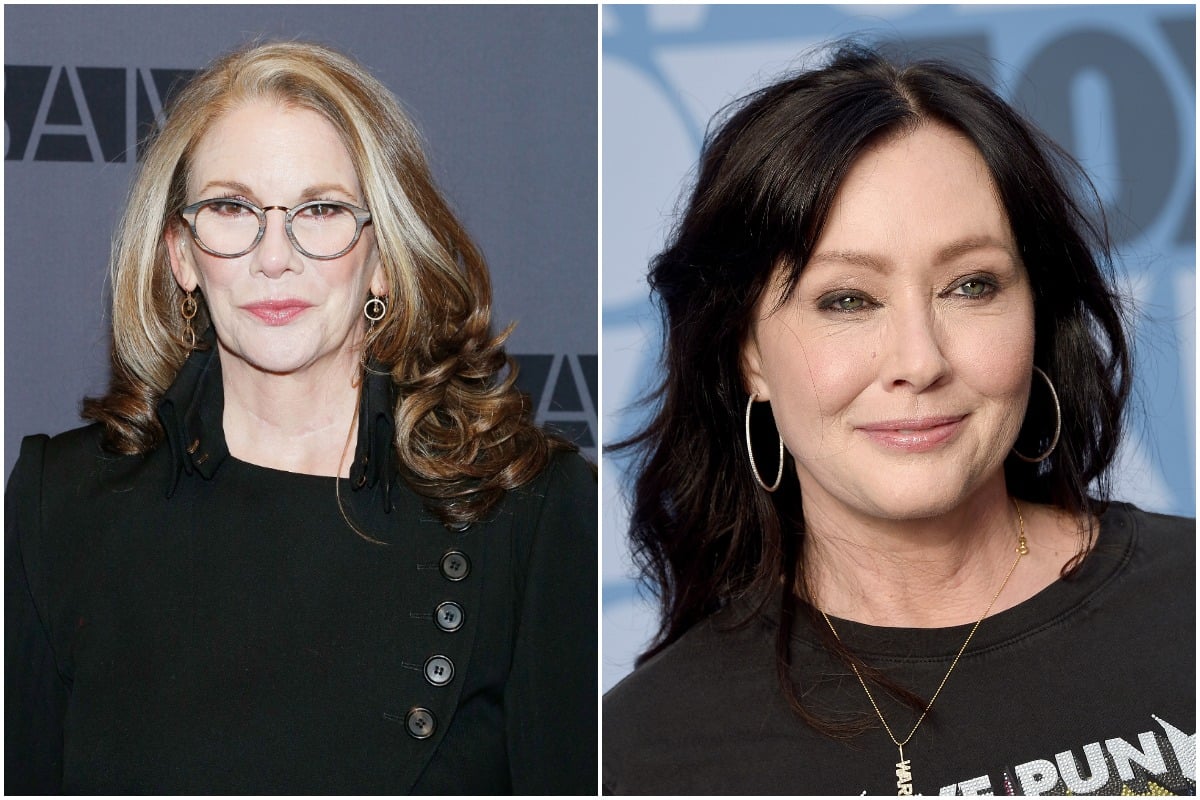 Melissa Gilbert said Shannen Doherty was her 'shadow' 
Gilbert met Doherty for the first time toward the end of Little House on the Prairie. Doherty's character, Jenny, started working on the show in its final two seasons. In her memoir, Gilbert said she initially had nothing but kind thoughts about Doherty's addition to the series. 
"Shannen, then 12, was an adorable little girl and very sweet," she wrote. "In her pigtails and dress, she would literally walk in my footsteps, following me closer than my shadow."
In addition to following her around, Gilbert said Doherty also wanted to emulate her style. When they weren't filming, Gilbert recalled the future Beverly Hills, 90210 star asking her for fashion advice. 
"She wanted to know what makeup I wore, what jewelry I liked, and did I prefer my Jordache jeans or my Calvins?" Gilbert wrote. "She looked up to me even though I was in many ways, still a kid myself. In fact, she used to say she wanted to be just like me when she grew up." 
Shannen Doherty had an affair with Melissa Gilbert's husband
After Little House on the Prairie ended, Doherty and Gilbert went on to work on other projects. In 1990, Doherty landed a role as Brenda Walsh in 90210. She also starred in Charmed and several other movies. Gilbert also worked on multiple TV movies before she wrote her memoir in 2009. 
Throughout her memoir, Gilbert discussed her past romantic relationships. Some of Gilbert's exes include Rob Lowe and Tom Cruise. Gilbert also opened up about her first marriage to Bo Brinkman. The couple got married in February 1988 and had a son together- Dakota Brinkman. 
During their marriage, Gilbert and Brinkman separated. Following their split, the pair decided to go to couples counseling to resolve their issues. Gilbert said that when Brinkman discussed his infidelity at their session, Doherty's name came up. 
"During our time apart, he'd moved into the Oakwood apartment complex in Burbank," Gilbert wrote. "Shannen, then a young adult, was living there, too. When Bo and I reconciled in therapy, he confessed everything that he'd done during our separation, and his laundry list of dirty deeds included a one-night stand with Shannen. That story, in particular, irked me."
Melissa Gilbert is still angry with Shannen Doherty
Gilbert and Doherty's decades-long feud isn't going anywhere. After she learned of Doherty and Brinkmann's affair, Gilbert confronted her at the Emmy Awards in 1991.
Years later, Gilbert spoke more about the sexual acts on Watch What Happens Live with Andy Cohen. She told Cohen that if she saw Doherty on the street, it wouldn't be a festive reunion. 
"I wouldn't say anything. I'd just punch her in the nose," Gilbert said. 
Doherty has yet to speak about the one-night stand with Gilbert's ex-husband. Gilbert remarried Timothy Busfield in April 2013.