'Little House on the Prairie': Johnny Depp Allegedly Once Asked to Touch Melissa Gilbert's Breasts
Melissa Gilbert is best-known for playing Laura Ingalls – the sweet, wholesome Half-Pint – on Little House on the Prairie, starring Michael Landon. But in her 2009 memoir, Prairie Tale, Gilbert showed a very different side of herself, from her tumultuous relationship history to the challenge of addiction and plenty of juicy anecdotes about her past.
In one particularly surreal story, Gilbert remembered attending a movie premiere as a new mom with her then-husband. A young Johnny Depp was also at the event, and Gilbert claimed he took quite an interest (albeit innocent) in her newly enlarged breasts.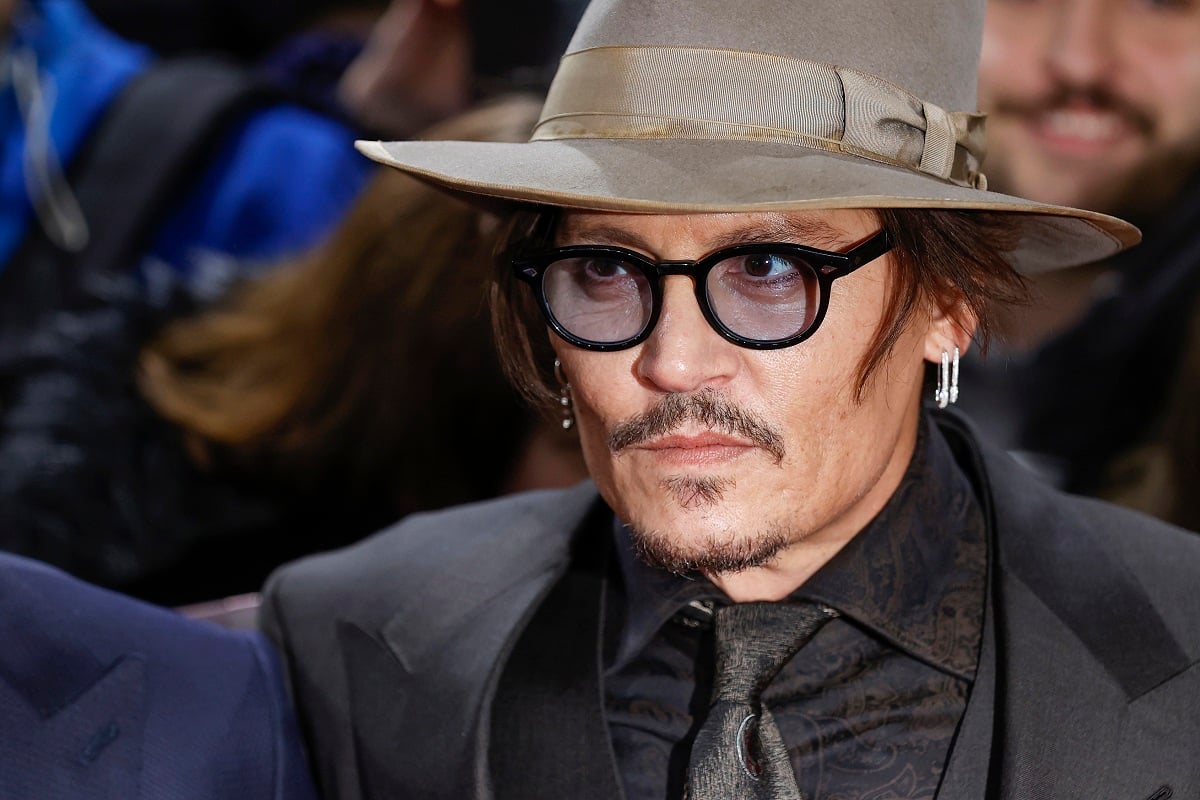 Gilbert attended a New York City premiere with her then-husband in 1989
Less than two months after breaking up with Rob Lowe, Gilbert tied the knot with Bo Brinkman. Shortly afterward, Gilbert became pregnant with their son, Dakota Paul Brinkman, who was born on May 1, 1989.
Gilbert's new husband was a cousin of both the Quaid brothers (Randy and Dennis), so it's no wonder that Gilbert and Brinkman attended the New York City premiere of Great Balls of Fire in 1989. Dennis Quaid starred in the film as the trailblazing, controversial rock and roll pioneer Jerry Lee Lewis.
The event took place just six weeks after Gilbert gave birth to little Dakota. The new mom immediately began to question her choice to wear a "sexy black strapless bustier dress." Still, she was excited about the chance to dress up after weeks of taking care of a newborn.
"I stuck in a couple of round, absorbent breast pads so I didn't leak and went to the gala," Gilbert wrote in her memoir.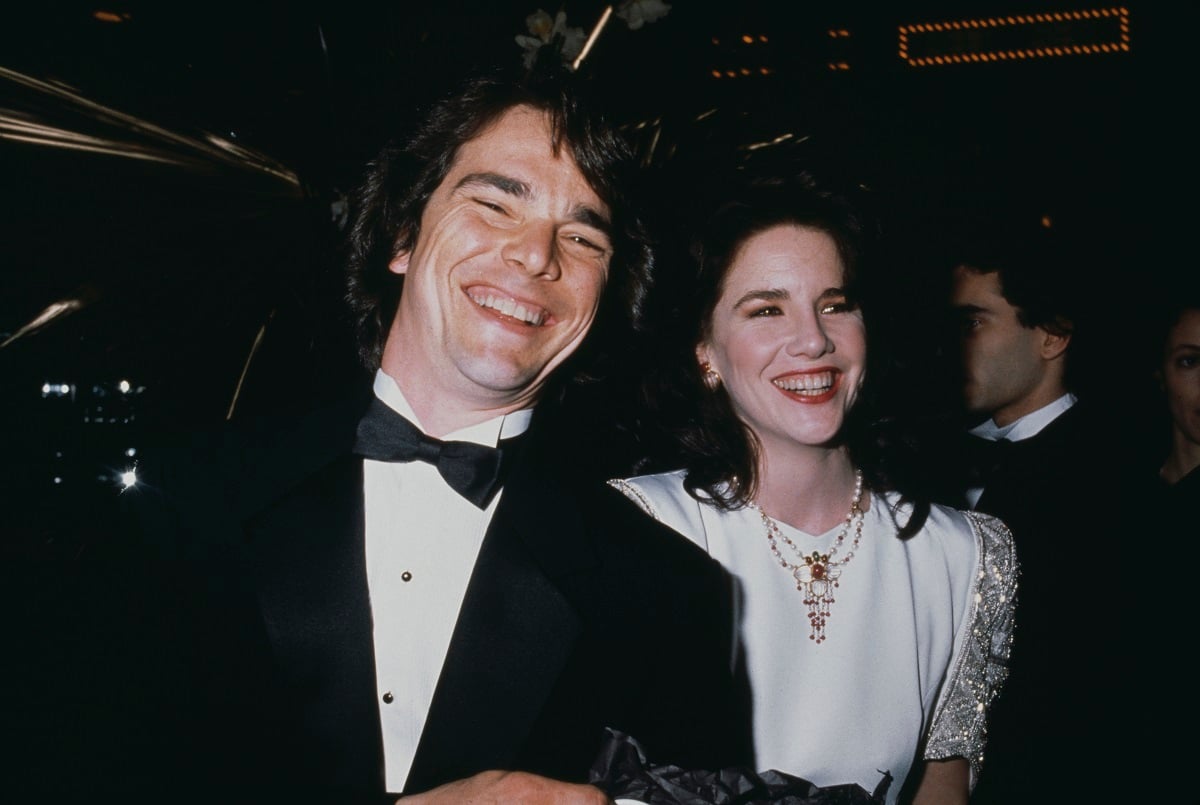 She said Depp showed 'stunned and innocent curiosity' about her breasts
Gilbert had a great time at the premiere, but there was one problem: Her breasts became "enormous and rock-hard" after not breastfeeding for several hours. Brinkman was "hammered," she said, so there wasn't much chance of going home to nurse anytime soon.
Depp, who was 25 at the time, had been friends with Gilbert for a while. At the after-party, he couldn't help but ask about the changes to Gilbert's body.
"He leaned toward me and stared at my boobs with a stunned and innocent curiosity," Gilbert wrote in her memoir. She asked him why he was staring, and he quickly apologized and shrank back.
Still, Depp admitted he had "never seen anything like those in [his] life." He was especially shocked, Gilbert revealed, to find out it was all because of breast milk.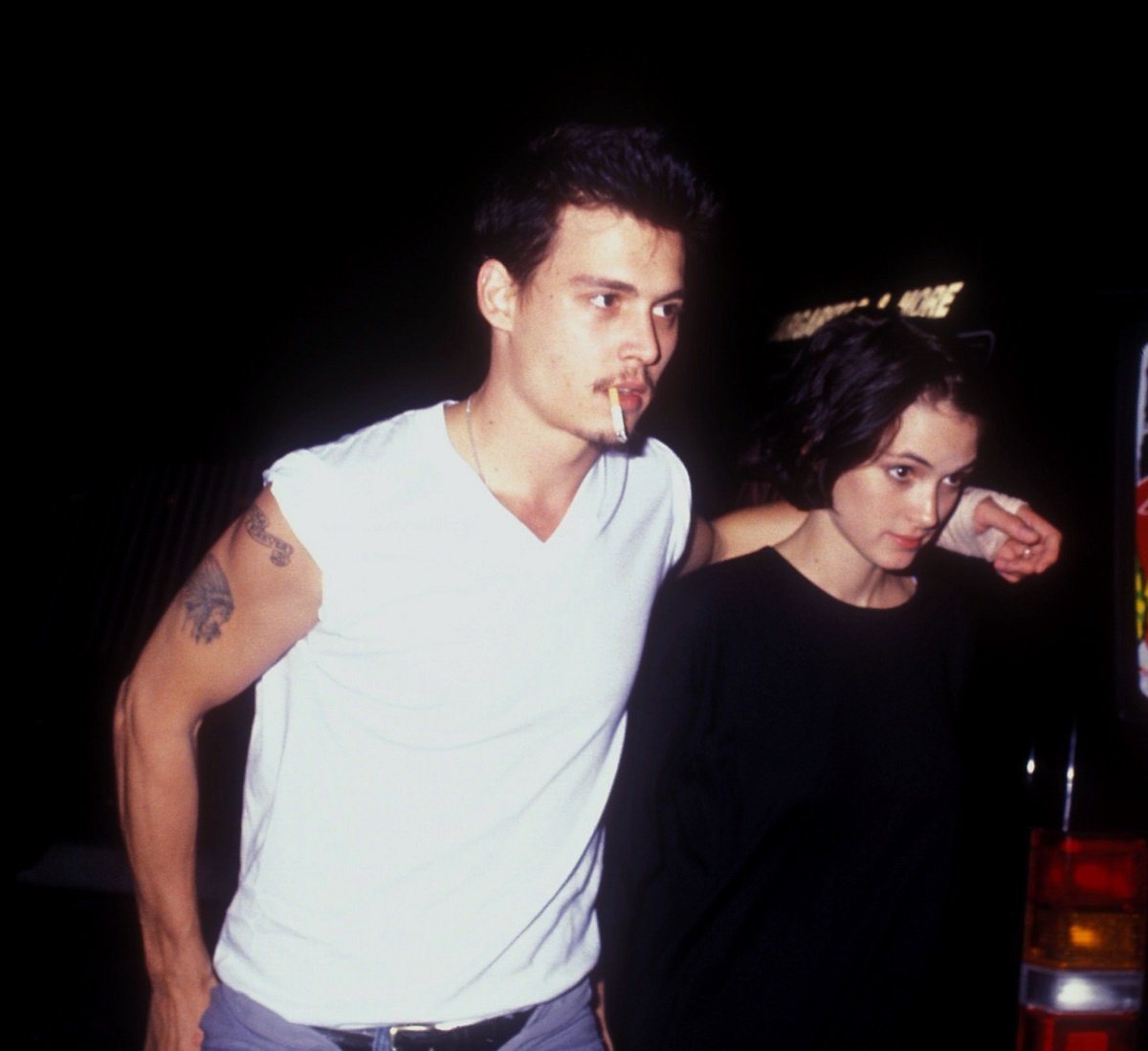 The actress allowed Depp to hold her breasts at the after-party
After Depp marveled aloud, Gilbert said she gave him a "quick primer about being a nursing mother." It wasn't long, she claimed, before he wanted to get a feel for it himself.
"He asked several questions," the Little House on the Prairie star wrote – emphasizing that it was platonic – "and finally he asked if he could touch them.
Gilbert agreed, not caring much one way or the other.
"For the next two minutes, I sat there with Johnny Depp holding my breasts as I chatted away with other friends around the table," she claimed of the surreal scene.
Incidentally, this seems to have been quite a busy event for Depp: He also first caught a glimpse of his legendary love Winona Ryder (who played Lewis's much younger wife, Myra Gale Brown, in Great Balls of Fire) at the premiere.