'Little House on the Prairie': Karen Grassle Helped Create This Storyline Despite Being 'In the Doghouse' With Michael Landon
Karen Grassle co-starred with 'Little House on the Prairie' creator Michael Landon on the historical drama but had to go a roundabout way when submitting a story idea due to their tension on the set.
Michael Landon developed the NBC hit Little House on the Prairie and starred as main character Charles Ingalls. The Bonanza alum also wrote and directed episodes on the historical drama and was in charge of every storyline. When co-star Karen Grassle, who played his onscreen wife Caroline, wanted to submit a particular plot, she had to go about it discreetly due to some underlying tension with her boss.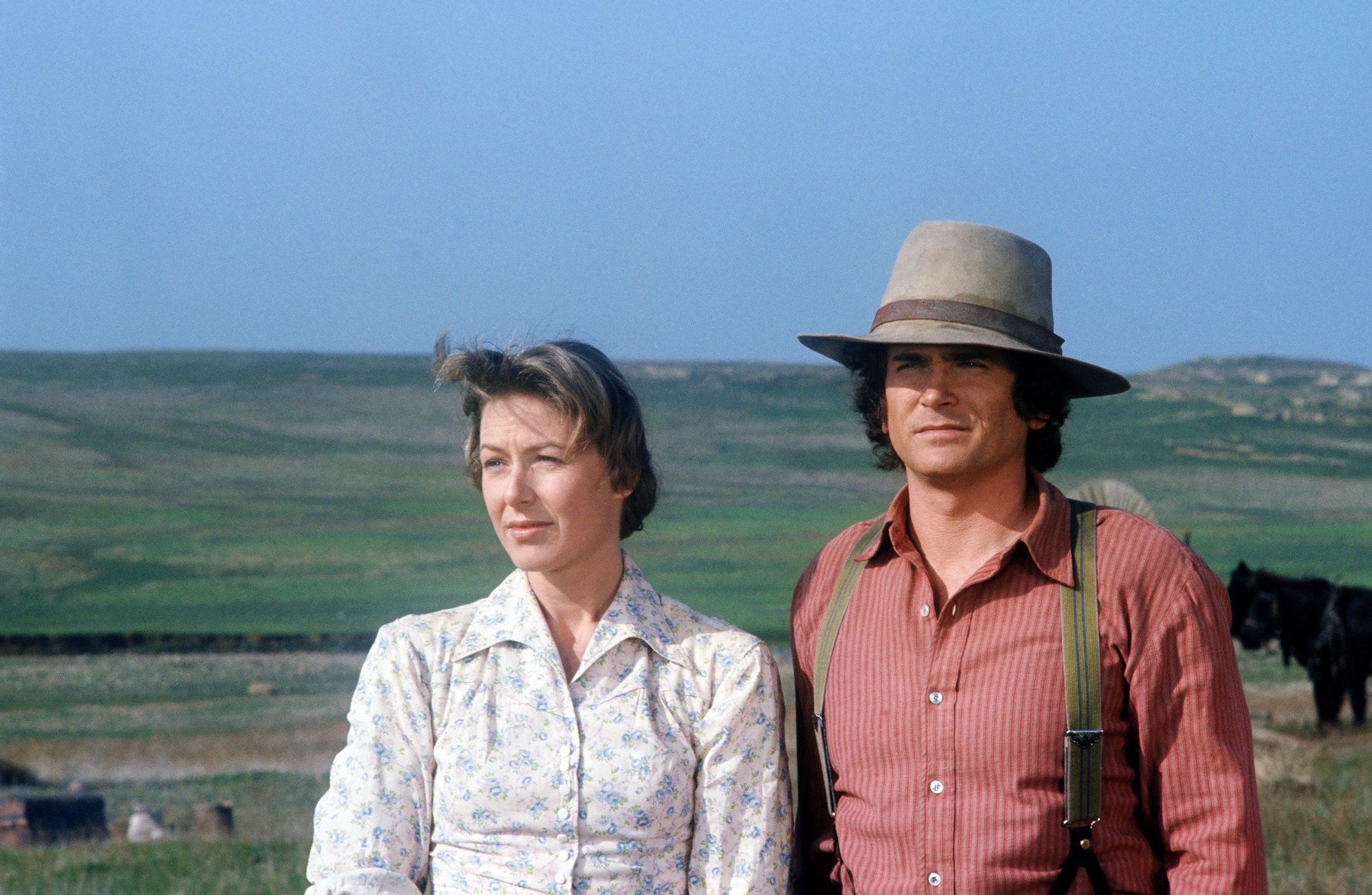 Many 'Little House' writers were 'Bonanza' alums
In her recent memoir, Grassle described how Landon had recruited many of his Bonanza crew members to join him on Little House. At that time in the early 70s, the writers were more accustomed to creating tough-guy western storylines rather than presenting a female perspective.
"These guys were from Bonanza," the Little House alum told Showbiz Cheat Sheet. "They were cowboys. … They they weren't into writing for women. But later they did hire some women writers who did give us more depth."
As the series went on, fresh plot lines were in demand and Grassle wanted to focus on topics related to women.
"After five or six seasons, a new writer was challenged to master all the established details and come up with a story we hadn't already done," Grassle wrote in Bright Lights, Prairie Dust. "We had worked our way through stories that the books provided and craved new material like a cotton gin craves cotton. I'd grown hopeful that Little House could contribute to the fight for women's equality."
Karen Grassle submitted her idea through a 'Little House' writer
Tension grew between Landon and Grassle when she negotiated for a higher salary after Little House became a hit, so she was hesitant to submit story ideas. Grassle started working closely with Chris Abbott, an up-and-coming female writer on the Little House set in the later seasons of the show, and saw an opportunity to put forth some women-centered topics.
"Chris and I began work behind the scenes to come up with stories accenting Caroline's character, and advancing a women's perspective," Grassle revealed. "Having won my contract, I was still in the doghouse with Mike, so I couldn't present the scripts myself. But Chris could."
Though Abbott was not yet on staff, she was able to craft a script with Grassle that explored women's voting rights in the episode "Oleson vs. Oleson". With Little House set in the late 1800s, the topic was perfectly timed and an ideal vehicle for Grassle to put the spotlight on the female cast members.
"In the story, Mrs. Oleson (Katherine MacGregor) and Caroline join forces," she explained. "Camaraderie among female characters is like a big slumber party, the men are comically incompetent. In the end, the women win. It was funny and relevant."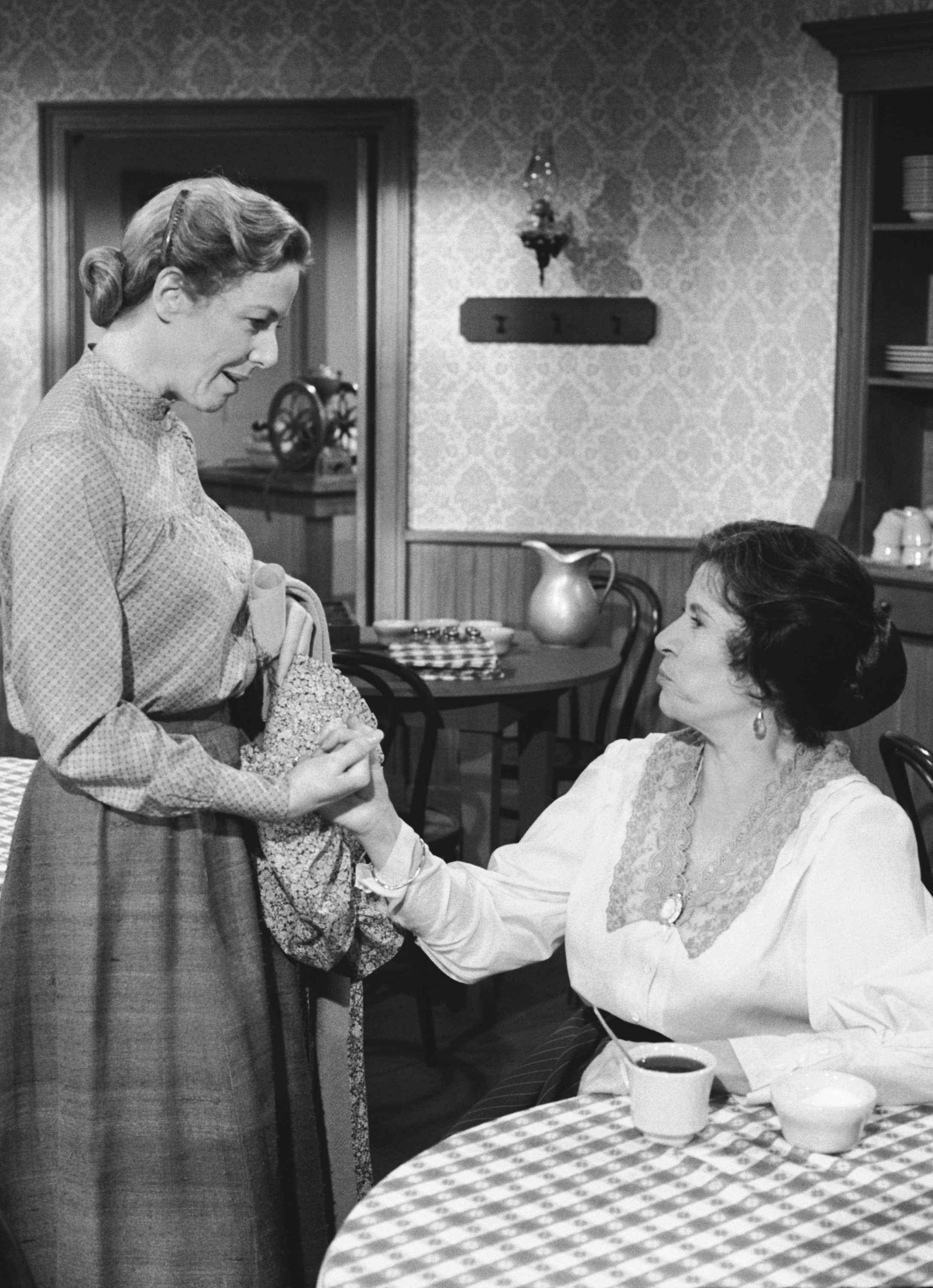 'Mary Tyler Moore' star congratulated Karen Grassle
Grassle was thrilled with the success of the episode and even got a shout out from a fellow TV star.
"After it aired in season seven, I was pleased to receive a call from Valerie Harper congratulating me," the Little House star recalled. Harper told her, "I knew you must have been behind it."
Though Grassle's name didn't appear on the script, she was thrilled that the episode was a springboard for Abbott to be brought on the Little House staff.
"I didn't share a story credit, because I didn't want Mike's antipathy toward me to hurt the project," Grassle wrote. "Soon Chris was hired permanently on Little House – finally, a woman writer on staff. A coup! She brought a warmth and wit to the material that frequently reflected a woman's point of view."