'Little House on the Prairie': Karen Grassle Recalled Her 'Baptism by Fire' When She Forgot Her Lines
Karen Grassle wasn't used to shooting scenes out of sequence when she began her role of Caroline Ingalls on 'Little House on the Prairie' and had an embarrassing moment shooting the pilot.
Michael Landon created the historical drama Little House on the Prairie in 1974 and served as the main character, Charles Ingalls. Casting several new actors to portray his family members, Landon recruited Karen Grassle to play his wife Caroline, and Melissa Sue Anderson, Melissa Gilbert, and twins Lindsay and Sidney Greenbush to play daughters Mary, Laura, and Carrie. Grassle was used to theater work when she took on the Little House role and quickly became flustered when she had to shoot a scene out of sequence.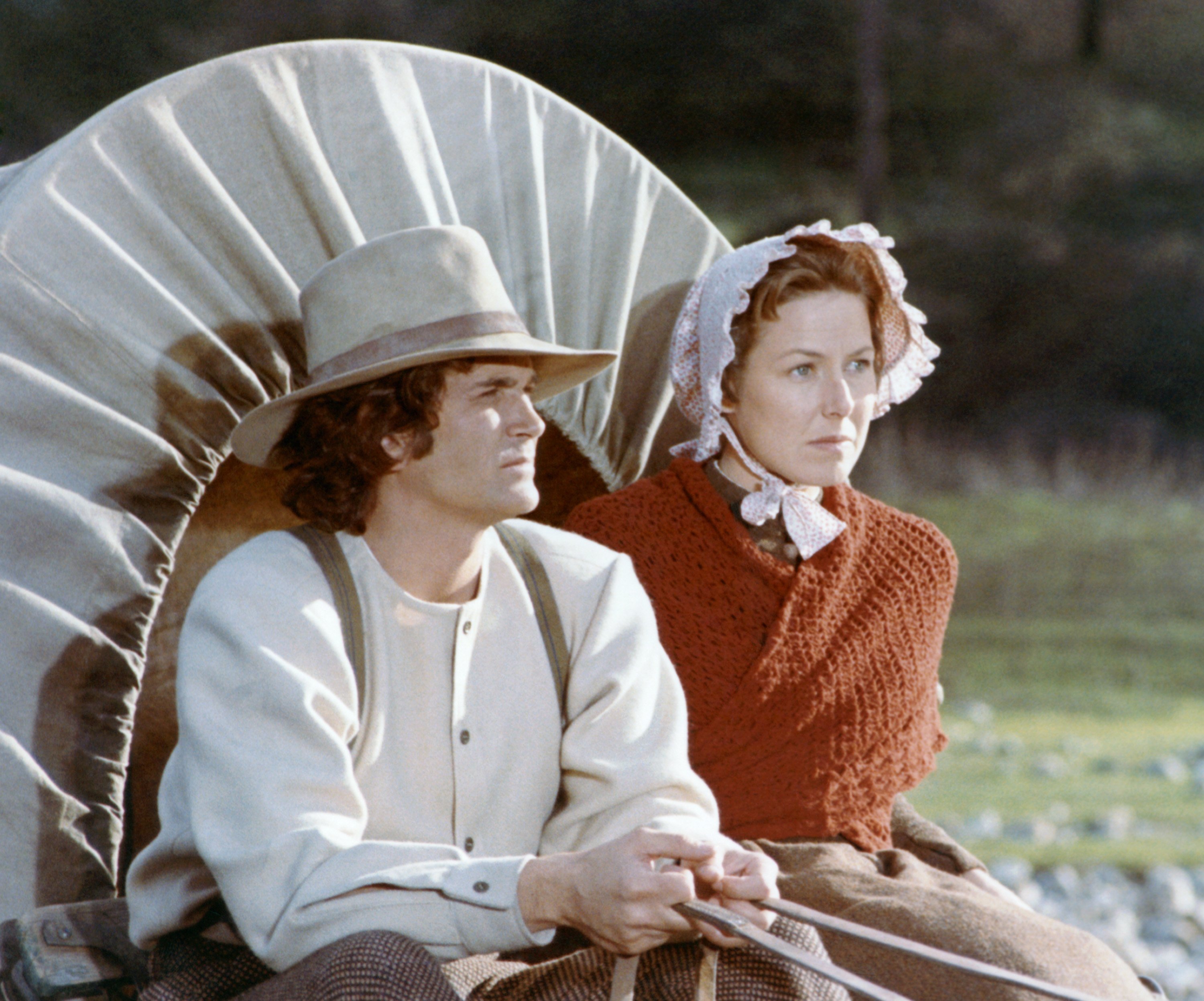 Karen Grassle recalled shooting the 'Little House' pilot
Grassle had a background in theater when she auditioned for Little House. She appeared on Broadway in The Gingham Dog in 1968 and later went to perform on the London stage. The actor wasn't accustomed to scenes being conducted out of order, so playing Caroline for the first time in the pilot was quite a challenge.
"Each night I studied hard to be sure I knew what Caroline had already experienced, where she had just been in the moments before the scene began, where she would go when Mike [Landon] called cut," Grassle wrote in her memoir, Bright Lights, Prairie Dust. "I had never before shot anything of any length out of sequence."
Drawing upon methods from other famous actors, Grassle described how she attempted to stay in the moment of her scenes despite their lack of chronology.
"I reflected on interviews with famous actors and apocryphal stories I'd heard young actors tell about how the great ones did it," she recalled. "Marlon Brando, whom we all idolized, talked about creating an organic relationship with his props, which is what I had done in the theater, using props as a way of expressing my character's inner life."
Melissa Gilbert took on Karen Grassle's line during a 'big blank silence'
Grassle tried so hard to mentally connect with her props that when it was time for her to say her dialogue, she blanked.
"That day, when I walked into the 'cabin', I had been given a large basket of laundry," she explained. "I studied that laundry, figuring out which pieces were Charles's, which the girls', what needed mending and as I concentrated on the laundry, our rehearsal moved right along until suddenly there was a big blank silence – it was my turn to speak!"
Gilbert took it upon herself to remind Grassle of her line, which got a chuckle from Landon.
"Little Melissa Gilbert piped up with my line," Grassle wrote. "I looked up, hot with embarrassment, but Mike just laughed, letting me off the hook. When they gave me the cue again, I said the line, and we broke for another setup."
'Little House' hair stylist gave Karen Grassle a pep talk
Larry Germain was the hair stylist on the set of Little House, and offered Grassle some words of wisdom on how to stay focused.
"As he touched up my hair, Larry whispered, 'So you've had your baptism by fire,'" Grassle remembered. "That day he became my ally, confiding hints to me about what other actresses had learned to do to take care of themselves in the controlled chaos of a movie set."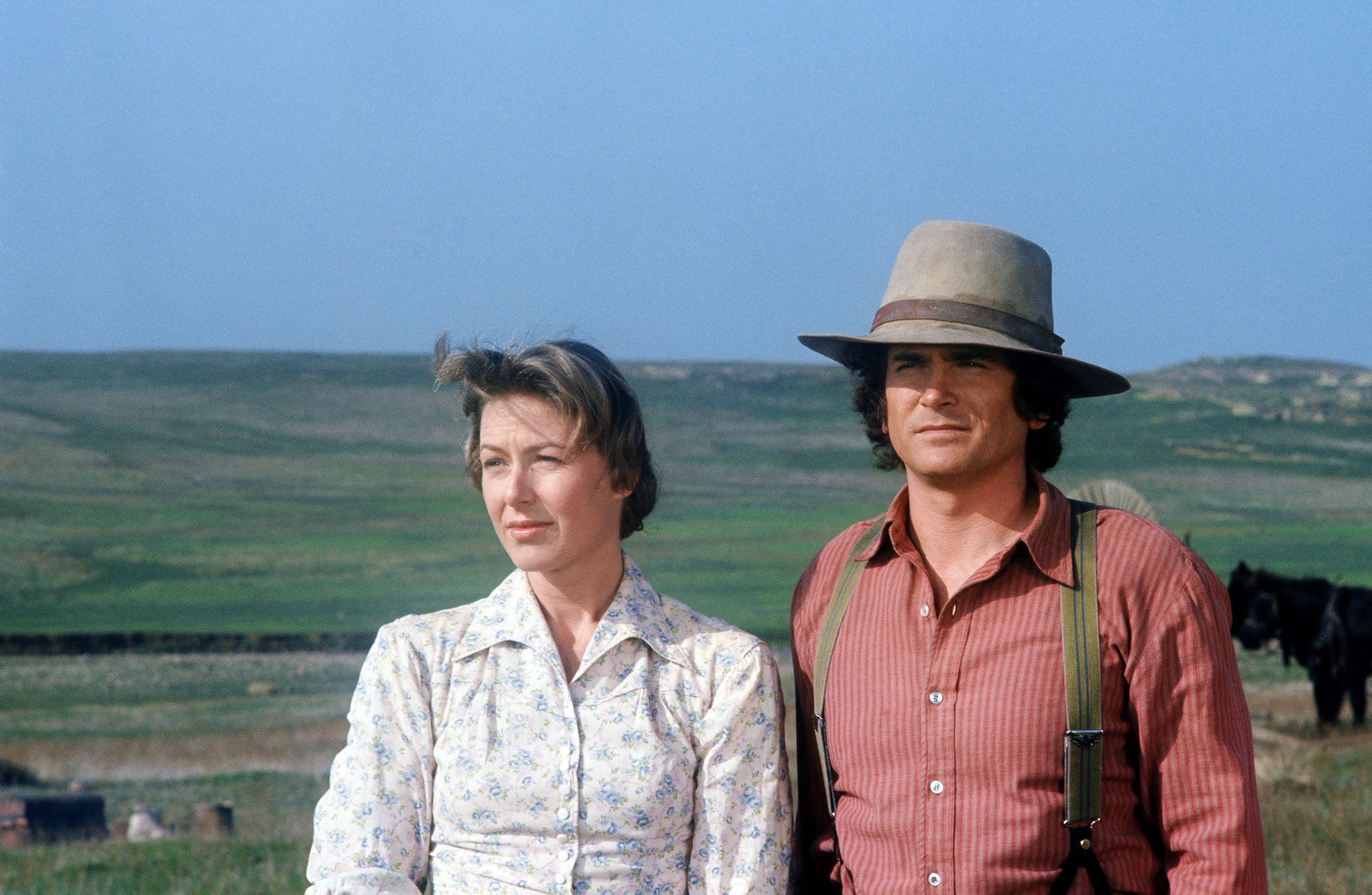 The two forged a close bond over the years, and Grassle was grateful for his support from the very start.
"He let me know I didn't have to hang out with the crew, be jolly and social the way Mike was," Grassle shared. "The children were shepherded off to school at every opportunity, and I had no other actresses to talk to. … But as Larry blended my short hair back toward the bun, he became my friend."