'Little House on the Prairie': Katherine MacGregor's 'Constant and Unsolicited' Acting Advice Was Not Welcome by This Co-Star
Katherine MacGregor portrayed the snooty store owner Harriet Oleson on 'Little House on the Prairie' and had a tendency to direct her co-stars which rubbed one cast member the wrong way.
Michael Landon cast Katherine MacGregor to portray the snooty and abrasive store owner Harriet Oleson on Little House on the Prairie in 1974. MacGregor had an impressive list of acting credits to her name that included a strong theater background, which gave her a tendency to direct her co-stars even when they never asked for her input.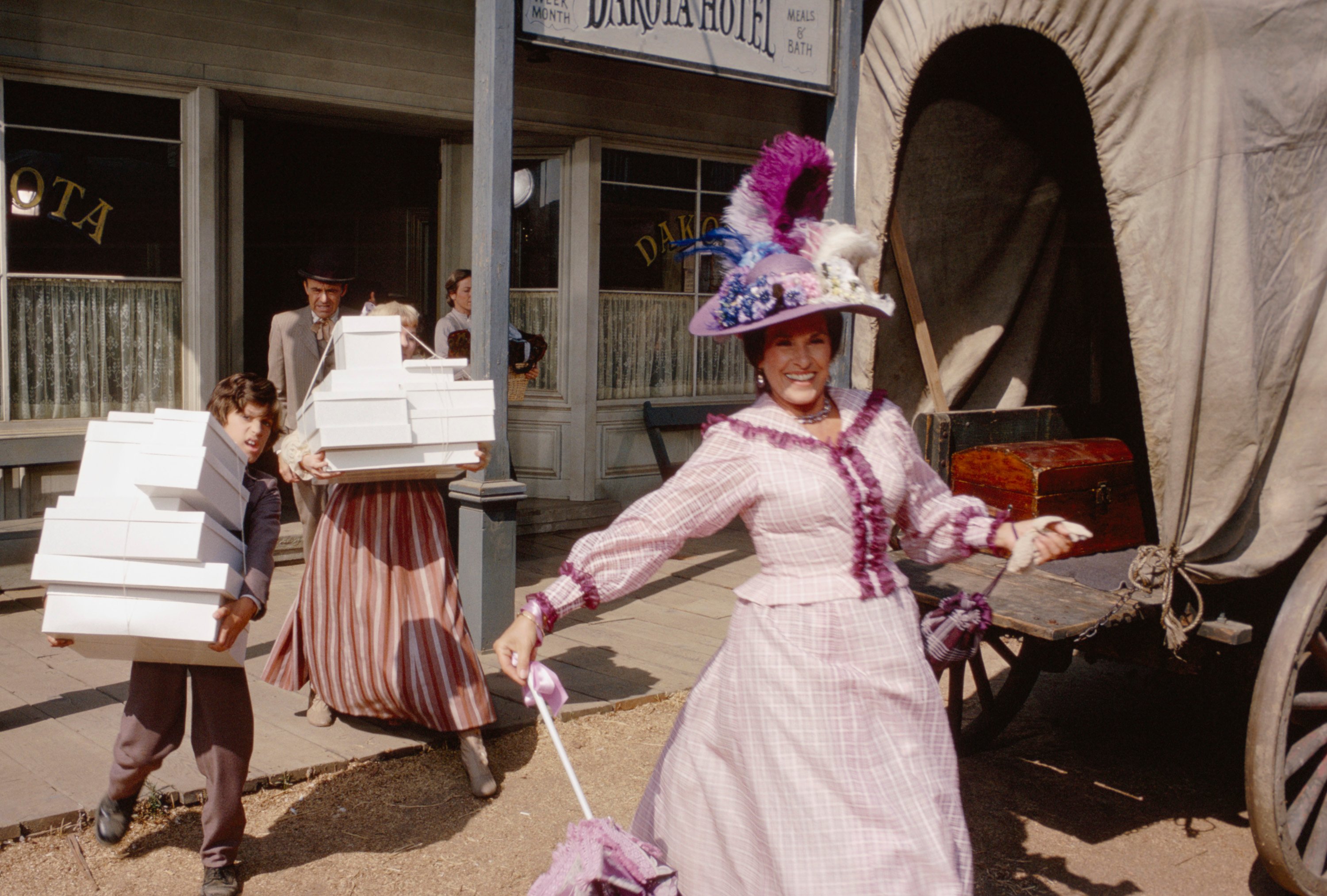 Katherine MacGregor trained with a renowned acting coach
MacGregor shared a bulk of her screen time with Richard Bull, who played her henpecked husband Nels, and Alison Arngrim, who portrayed her spoiled daughter Nellie. Arngrim revealed that MacGregor had some notable mentors before being cast on Little House and tended to impart her knowledge on her co-stars – to a fault.
"She greatly enjoyed directing the other actors," Arngrim wrote in her memoir," Confessions of a Prairie B****. "She had studied in New York with the famous acting coach Sanford Meisner, creator of the Meisner technique… and never ceased telling everyone within earshot."
The Little House star was quite specific in providing words of wisdom to her fellow actors and included all cast members in her verbal tutorials.
"She would happily tell all other actors – younger than her, older than her, less experienced, more experienced, it didn't matter – exactly how they should be doing the scene, right down to how they should stand, what props they should use, etc.," Arngrim explained. "She even gave us specific line readings, demonstrating the precise tone and emphasis we should place on a line."
Richard Bull didn't allow 'Little House' co-star's direction
Arngrim went on to describe the lengths MacGregor would go to in her unsolicited assessment of other actors, which would often come across as criticism.
"Most actors do not do this, certainly not unrequested, " the Little House alum remarked. "I've never seen anybody do it to this extent, not before or since. And it wasn't as if she was just tossing out a helpful suggestion. She was quite insistent and would tell people there were 'doing it wrong'."
MacGregor's onscreen husband didn't take kindly to her continual coaching and let her know his feelings in no uncertain terms.
"This behavior was greeted with varying degrees of resistance by the other actors," Arngrim revealed. "Richard Bull was strictly 'no sale'. He even spoke in an interview about how he loved her dearly, but that on the first day of shooting, he had to explain to her, 'No, Katherine. You don't tell me how to act. You can do anything you want, except that'."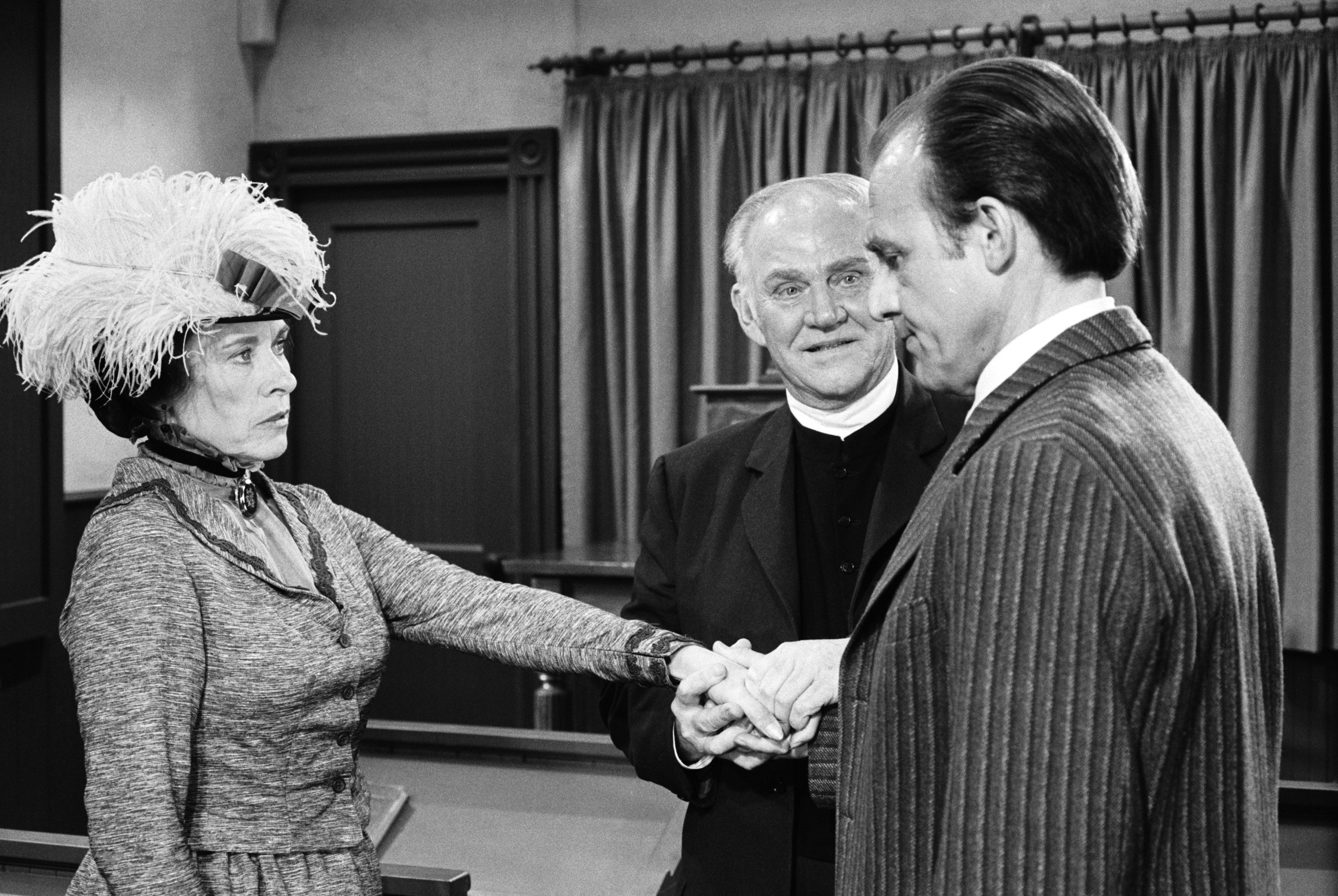 Some 'Little House' cast members welcomed Katherine MacGregor's input
Despite Bull's insistence that MacGregor save her acting tips for others, the two "became great friends" working together on Little House. And apparently, some of MacGregor's co-stars didn't mind her putting in her two cents.
"Dean Butler (Almanzo Wilder), when he first started playing Almanzo, seemed to actively seek out her advice," Arngrim recalled. "Karen Grassle (Caroline Ingalls), Ma herself, even joined her at the acting class she was attending in the evenings."
Arngrim preferred to follow the director's marching order rather than her co-star's, which often came as a surprise to MacGregor.
"Katherine's advice wasn't bad, it was just constant and unsolicited," Arngrim wrote. "I sometimes took it, but many times I had already decided what I wanted to do in the scene, or the director had given specific instructions, and I was following them. When I would protest and try to explain this to her, she would shout, 'He's only the director! What the hell does he know?'"
'Little House on the Prairie': Alison Arngrim Described Her Brief Exchange with Melissa Sue Anderson at Michael Landon's Funeral