'Little House on the Prairie': Melissa Gilbert and Alison Arngrim Really 'Beat the Crap Out of Each Other' in This Iconic Laura and Nellie Fight Scene
Alison Arngrim, who played Nellie Oleson on Little House on the Prairie, was a notoriously bratty and rude character. Fans were surprised to hear that Arngrim and Melissa Gilbert, who played Laura Ingalls Wilder, were actually good friends in real life. In one scene from the show, Arngrim revealed that the two co-stars went to town when they acted out a fight, calling each other "every filthy name in the book."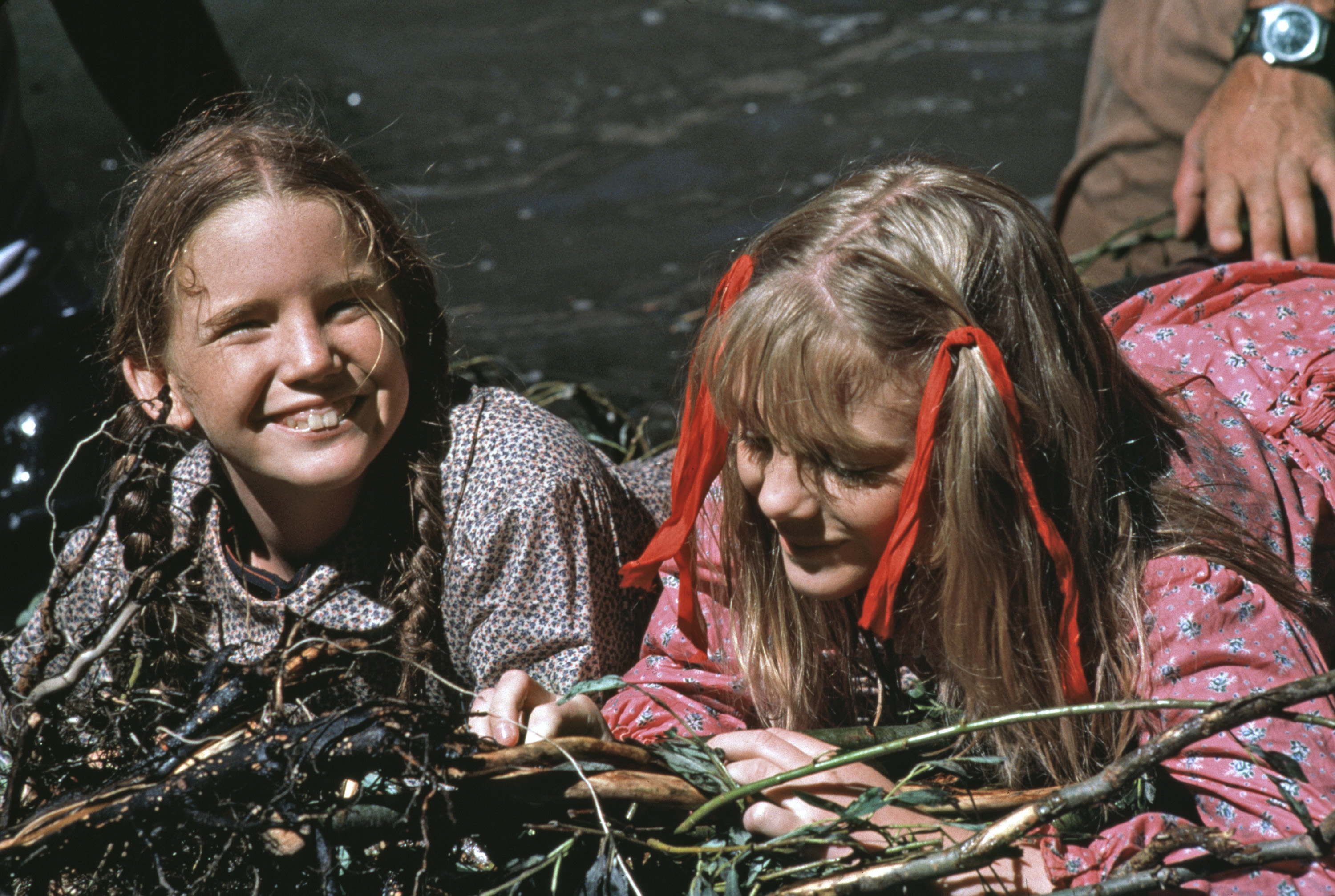 Alison Arngrim and Melissa Gilbert were close friends
Nellie may have been a handful on Little House on the Prairie and made Laura's life hell, but in real life the actors who played the roles were very close.  
During her one-woman show, Confessions of a Prairie Bitch, Arngrim gave the audience some perspective on what it was like to play such a hated character. "Do you have any idea the sh*t I have had to put up with?," she asked. "Do you know what it means to be Nellie Oleson?
"It means that somebody somewhere, at least once a day, has called me a b*tch to my face every day since I was 11 years old," she noted.
Arngrim explained how she and Gilbert became close after meeting on set when she was 11 and Gilbert was 9. "Melissa Gilbert wanted a big sister … and I think that's part of what went on," Arngrim explained to reporters in 2010. "She had a kid brother she was ready to trade to me."
"Fans of the show really believed us to be mortal enemies," she wrote in her memoir, and people were shocked when the two were seen together in stores.
In her book, Arngrim details a sleepover party that Gilbert had where she was a "hit" because she schooled them all about using tampons. The sleepover guests also learned the hard way what PMS was when Arngrim got mad at them for sneaking things into her bed while she slept.
RELATED: Rob Lowe Claimed 'Little House on the Prairie' Star Melissa Gilbert's Mother Thought He Was After Her Fame
Gilbert and Arngrim acted out an on-screen fight convincingly
Arngrim noted in her book that she believed the producers of Little House knew her cycle so they could harness her PMS for the brattiest Nellie scenes.
One of those scenes is a Little House classic: when Laura and Nellie fight over Almanzo in the mud in the episode "Back to School Part II." The fight was, literally, very dirty — and the two actors got really into it.
"That was one of our best fights, and Melissa and I loved it," the actor recalled.
"Right before we started filming, the director told us, 'There's no sound, so don't worry about saying anything,'" Arngrim shared in her book.
The two embraced the opportunity to say whatever they wanted and they really let loose. "Melissa grabbed me, threw me down in the mud, and screamed, 'Take that, you B*TCH!' I came up yowling and thumped into her full force, shouting, 'Oh yeah? F*CK YOU!'"
"We screamed and swore and called each other every filthy name in the book and beat the crap out of each other," she added.
It was all in good fun, as the actor shared, "We were laughing so hard we couldn't breathe."