Why 'Little House on the Prairie' Star Melissa Gilbert Once Called 2nd Husband Bruce Boxleitner 'Trouble With a Capital T'
Why Melissa Gilbert considered her second husband, Bruce Boxleitner, 'trouble with a capital T.'
Little House on the Prairie star Melissa Gilbert has always felt an affinity for "bad boys." Her first serious relationship was with Brat Packer Rob Lowe — their relationship was filled with ups and down, mostly due to the infidelity on both sides. Gilbert's first husband was playwright and actor Bo Brinkman. The first night they met, he punched someone in a bar for saying something "rude" about the former Laura Ingalls actor.
When Gilbert met her second husband, Bruce Boxleitner, she was drawn to the "bad-boy glimmer in his eyes."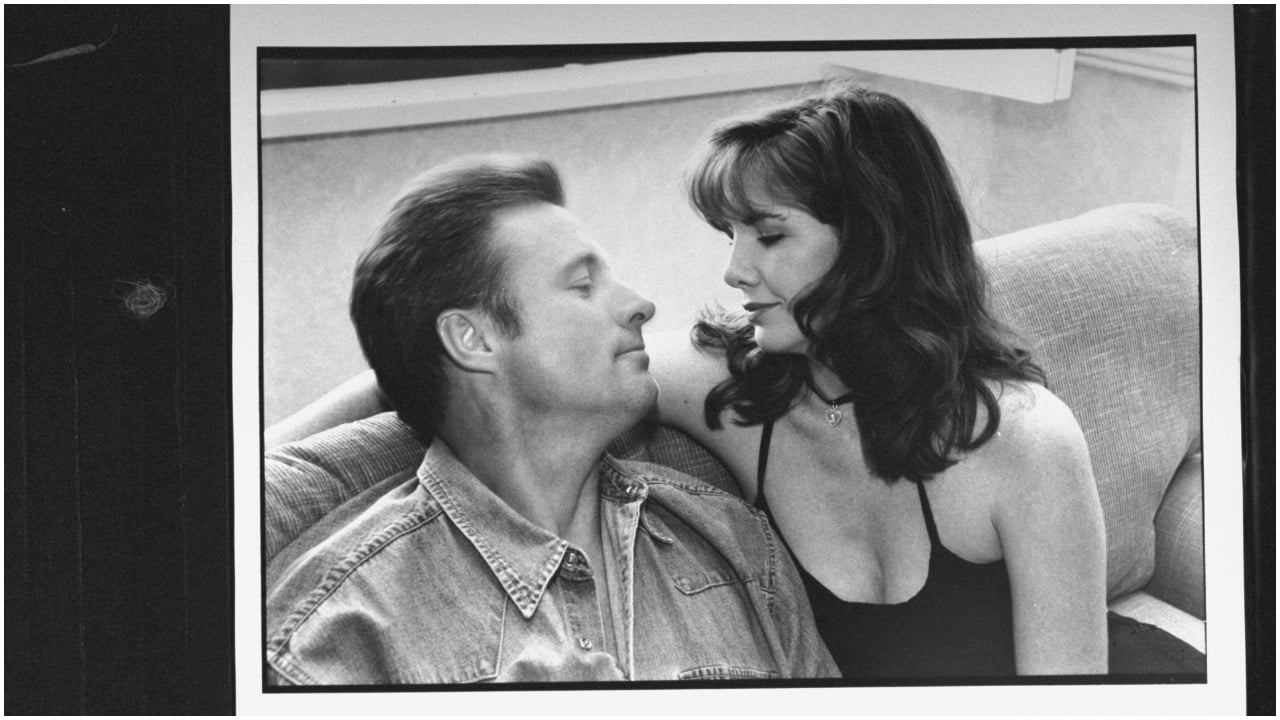 Melissa Gilbert was set up with Bruce Boxleitner by his ex-wife
After Gilbert divorced Brinkman, she wasn't looking for a serious relationship. She wanted to take some time to get her life back on track. But, lo and behold, one day out of the blue, she met actor Kathryn Holcomb Ogilvy and it changed her life. Ogilvy was the ex-wife of Boxleitner, and she wasn't a fan of the women her ex dated. She wished he'd date someone like Gilbert.
"God, I wish my ex-husband would date someone like you instead of the bimbos he's been going out with," Ogilvy told Gilbert, according to Prairie Tale, the former Laura Ingalls actor's 2009 memoir. 
Ogilvy asked Gilbert if she could give Boxleitner her number, and Gilbert said sure. A couple of days later, the Little House on the Prairie star received a phone call from the How the West Was Won actor and they agreed to go out to lunch right then and there.
"By the time we paid the bill, we knew there was an attraction and that something was going to happen," wrote Gilbert. "The question was when. I wasn't prepared for that attraction, and it blew me away."
How Melissa Gilbert knew Bruce Boxleitner was 'trouble'
Gilbert wasn't looking for a partner when she met Boxleitner. But their connection was so undeniable that the actors knew they had to make room for each other in their lives.
After their first date, Gilbert invited Boxleitner to accompany her to an event. She was impressed with how he handled himself as her escort. But she was even more impressed with his home, which is where they wound up at the end of the evening.
"It meant he had a home that he owned and a career that was flourishing," she wrote of his masculine decor. "He was a full-grown man, confident, sexy, smart, independent, and together."
He had everything she wanted in a partner, while still checking her "bad boy" box.
"Bruce was a grown-up but he still had that bad-boy glimmer in his eyes," she wrote. "He was trouble. Trouble with a capital T. I had finally met my match."
Their marriage and divorce
Gilbert and Boxleitner got married in 1995. They divorced in 2011 (two years after Prairie Tale came out). During their time together, Gilbert and Boxleitner had one son named Michael (the Little House actor named their son after Michael Landon, who'd died of pancreatic cancer in 1991). Gilbert also became the stepmother of Boxleitner's sons from his previous marriage, Sam and Lee, and Boxleitner became the stepfather to Gilbert's son from her previous marriage, Dakota.
When Gilbert filed for divorce after 16 years of marriage, she cited "irreconcilable differences," according to The Hollywood Reporter. 
"We have loved each other for a very long time," she said in a statement, as reported by ABC News. "And we share four incredible sons together."
Today, Gilbert is married to actor Timothy Busfield and Boxleitner is married to Verena King-Boxleitner.