'Little House on the Prairie': Melissa Gilbert Can't Watch This Episode Featuring Her and Michael Landon
Melissa Gilbert's career took off after starring in Little House on the Prairie as Laura Ingalls. Gilbert enjoyed being part of the cast but there's one episode she has difficulty watching. Here's why.
Melissa Gilbert's rise to fame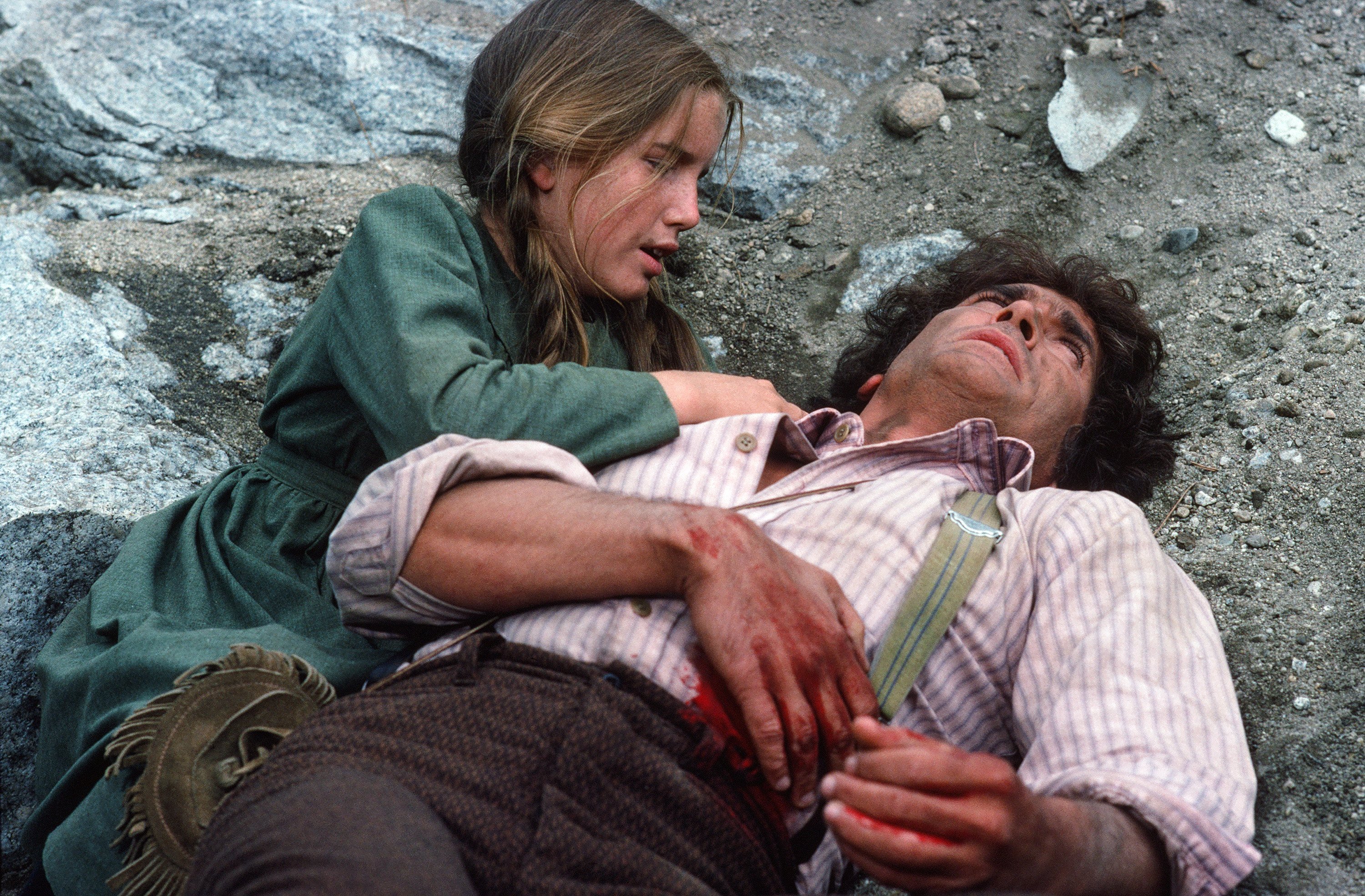 One of Gilbert's early acting roles was in the 1967 film The Reluctant Astronaut. The following year, she appeared in a 1968 Christmas episode of The Dean Martin Show. In 1972, Gilbert played Spratt's child in an episode titled "The Judgment."
Some of Gilbert's other roles include appearances in Without Her Consent, Sweet Justice, and Dying to Remember. Gilbert joined the cast of Little House on the Prairie as Laura Ingalls in 1974.
Gilbert has also participated in stage productions. In 2008, she played Caroline Ingalls in Little House on the Prairie, The Musical. In 2017, she performed in If Only. That same year, Gilbert appeared in The Dead, 1904. Recent performances include My Brilliant Divorce and Nassim.
Melissa Gilbert can't watch this episode of 'Little House on the Prairie'
Gilbert says there is an episode of Little House on the Prairie she can't bear to watch. In her book, My Prairie Cookbook, Gilbert reveals this episode is "The Lord is My Shepherd," which is from season 1, episodes 13 and 14. She says the show is about faith and forgiveness and it is written from the perspective of a child.
She says the tears in the scene where she and Landon reunite were genuine. For her, that scene reminds her of the special relationship she and Michael Landon had. "The love between us is clear and obvious," writes Gilbert. "This is the one I can't bring myself to watch." Gilbert describes shooting these episodes as an "absolute joy," even though it makes her very emotional.
"The Lord is My Shepherd" is an episode Gilbert finds hard to watch, but she says it's still one of her favorites. Some of her other favorite episodes include "The Racoon" and "Bunny."
Gilbert says working on 'Little House on the Prairie' was 'pure unadulterated fun'
Gilbert says Landon encouraged everyone to have fun on the set. For her, every day was a new adventure. She loved dressing up in prairie clothes and playing her character, Laura. She says she immediately felt like she was "part of something special."
After her experience on the show, she was surprised when a set wasn't fun. She thought every movie and TV set would be like the one she worked on during her childhood and young adulthood.
Melissa Gilbert's work outside of acting
Gilbert's entertainment career extends beyond acting. She also has credits as a director and producer. Gilbert made her directorial debut in the 1996 Afterschool Special titled "Me and My Hormones." In 2000, she directed the television documentary Child Stars: Their Story.
Gilbert made her production debut with the 2015 short film One Smart Fellow. Her other production projects include Tenure (2017) and Guest Artist (2019).
Follow Sheiresa Ngo on Twitter.