'Little House on the Prairie': Melissa Gilbert Had 1 of Her Exes' Pictures in Her High School Locker Before She Met Him
Melissa Gilbert had a typical childhood during her time on Little House on the Prairie. Although she was a child star, she attended high school among her non-famous peers. While there, she kept a picture of her future lover in her locker.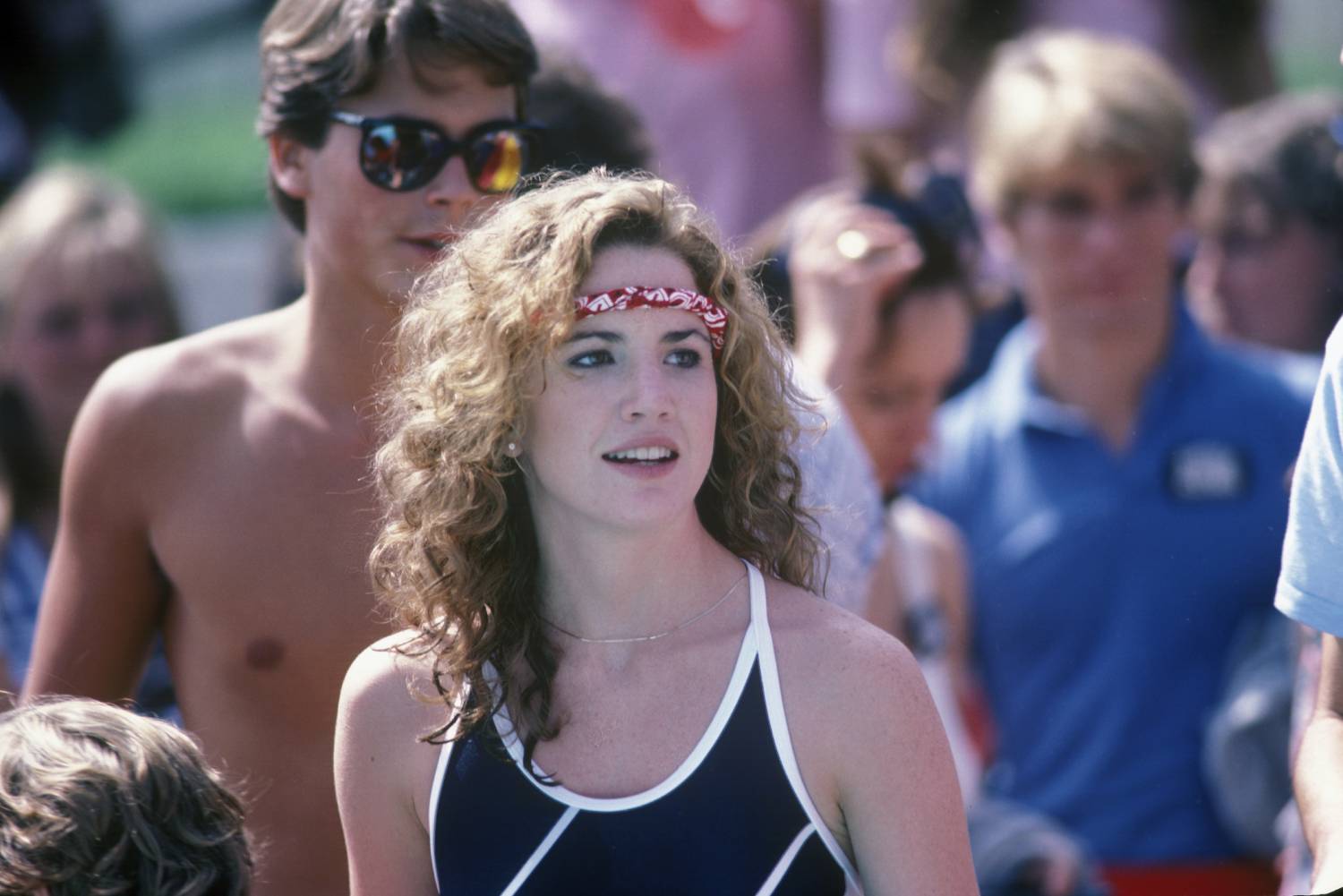 Melissa Gilbert acquired most of her net worth as Laura Ingalls in 'Little House on the Prairie' 
Gilbert was born in Los Angeles, California, on May 8, 1964. Her parents, Paul Gilbert and Barbara Crane were both in the entertainment industry. During the late 1960s, the Miracle Worker star found a knack for acting. Soon, her mother and father had her auditioning for roles. 
After a few guest spots on TV shows, including The Dean Martin Show and Gunsmoke, Gilbert got her big break in 1973. At the time, she was still upset about not being in the film Miracle on 34th Street. Nonetheless, the actor booked the job as Laura, who would be the show's central character. 
"Boy, was this something better," she said of the opportunity on her podcast, Gilbert and Busfield. "This wasn't just a movie and that Miracle on 34th Street; nobody really saw it. It didn't do what Little House on the Prairie did certainly. Very few shows do; very few movies do. What a blessing."
The Splendor in the Grass star stayed with Little House during its entire nine-season run. According to Celebrity Net Worth, she has a net worth of $500,000. In addition to her time on the NBC hit, Gilbert starred in multiple made-for-TV movies, including Sylvester, Without Her Consent, and Forbidden Nights. 
Melissa Gilbert attended high school in LA during 'Little House on the Prairie'
While working as a child actor, Gilbert attended school with many children of famous parents. Her Little House co-star, Michael Landon's daughter, Leslie Landon, told her she booked the role. 
As a teenager, the Laura Ingalls actor had celebrity crushes. However, one of them would be her real-life spouse several years later. In Gilbert's memoir, Prairie Tale, she said she kept a photo of actor Bruce Boxleitner, in her high school locker. She would go on to marry the Tron star in 1995. The marriage came one year after her divorce from her first husband, Bo Brinkman. 
"After I watched the movie The Great Waldo Pepper, I developed a crush on Robert Redford. He overtook Batman's Adam West as the man I wanted to marry," Gilbert explained in her memoir. "I went through my Tiger Beat and Teen Beat magazines and papered my school locker with photos of him, John Travolta, David Cassidy, Shaun Cassidy, Parker Stevenson, and How the West Was Won's Bruce Boxleitner, my future husband."
"Only in this industry can a girl grow up and marry the picture in her locker!" she continued. 
Melissa Gilbert and Bruce Boxleitner named their son after Michael Landon
Before they got married, both Gilbert and Boxleitner had children from previous relationships. The Diary of Anne Frank star shares one son with Brinkman- Dakota Brinkman. As for the Babylon 5 actor, he and his ex-wife, Kathryn "Kitty" Holcomb Ogilvy, have two sons- Sam Boxleitner and Lee Boxleitner. 
On October 6, 1995, Gilbert and Boxleitner welcomed their first child together. They named their son Michael Garrett Boxleitner after Gilbert's "surrogate dad," Landon. The Charles "Pa" Ingalls actor died of pancreatic cancer on July 1, 1991.