'Little House on the Prairie' Star Melissa Gilbert on Why 'a Large Part of [Her] Life Has Been an Illusion'
Melissa Gilbert is best known for playing Laura Ingalls Wilder on Little House on the Prairie, where the show's audience watched the little girl with braids on either side of her head grow up and learn about life. Running around in Walnut Grove, Laura had a picturesque existence. But it was all pretend. Gilbert, on the other hand, would escape the realities of her own life by leaning into the pretend world created for television.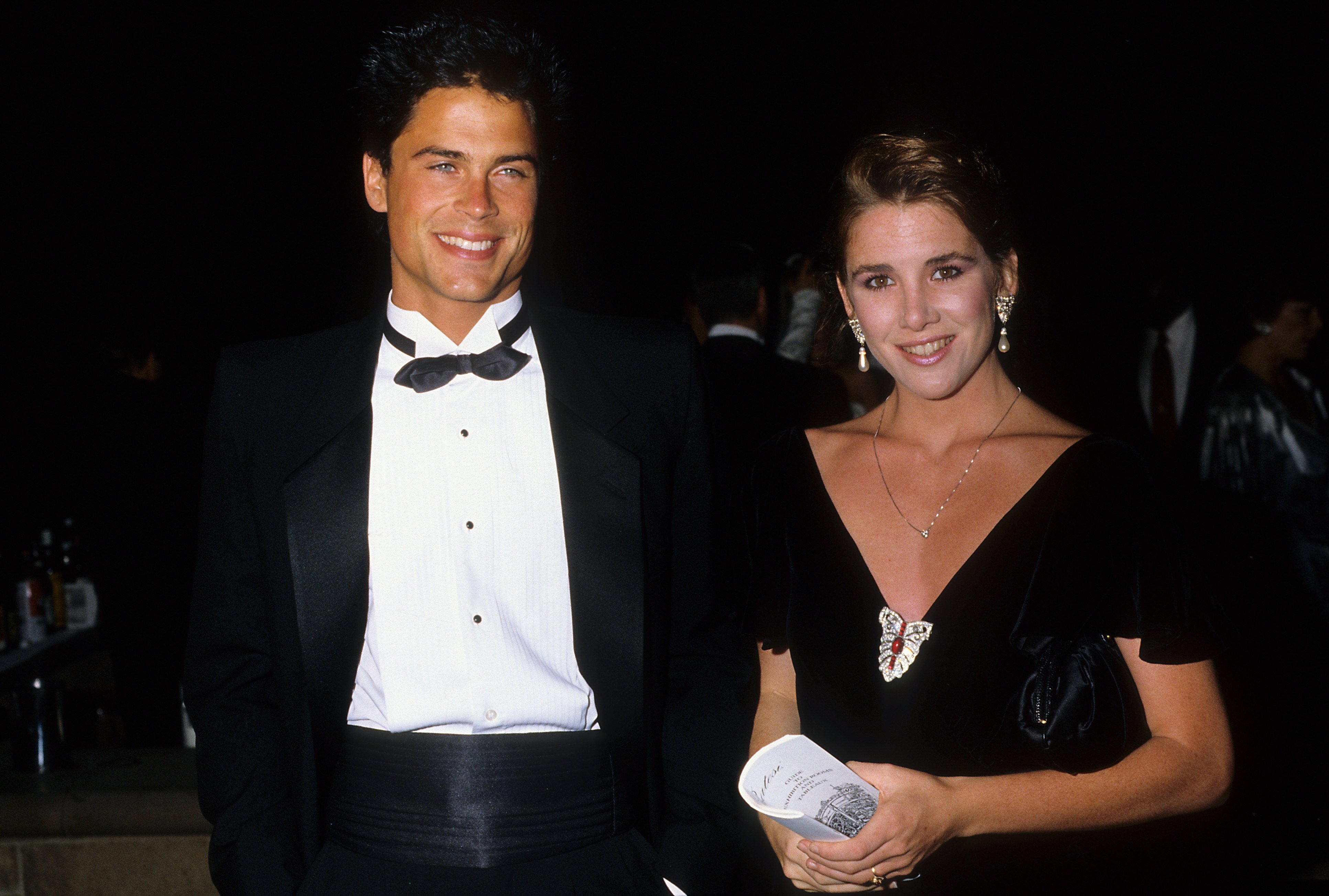 'Little House on the Prairie' was where Melissa Gilbert could be a 'happy-go-lucky kid'
In her memoir, Prairie Tale, Gilbert wrote that she still receives letters from women who watched Little House on the Prairie when they were going through a difficult time.
"I still get letters from women whose lives were and often still are truly horrible, victims of physical and sexual abuse," she wrote. "These women say the one escape they had growing up was Little House on the Prairie. They wished they had Laura Ingalls Wilder's life the way I played her."
What Gilbert doesn't tell them, the women who write to her, is that the show was an escape for her, too.
"I'm also among those who wish I had Laura's life the way I played her," she wrote.
At work, Gilbert felt comfortable.  
"For me, work was a fantasy where I was a happy-go-lucky kid with a larger-than-life surrogate father, Michael Landon," she wrote. "There were people I could talk to and count on, and horses and cows and other animals I could play with in an idyllic outdoor setting. In real life, I struggled with the mythology of my existence."
Gilbert was adopted by comedian Paul Gilbert and actor/dancer Barbara Crane when she was very young. She struggled with her identity for much of her life. When she was in her 20s, she finally tracked down her birth father and learned about her family history. Overall, the experience left her "terribly disappointed."
Melissa Gilbert's mother was very involved in her career and life
Part of the reason Gilbert's life was, at times, "an illusion," was at her mother's insistence.
"My mother was at the helm of everything, including my career, my food intake, and how I dressed–my whole life," she wrote. "I never questioned her or rebelled. Speaking out against the family was the ultimate form of disloyalty, and disloyalty was not tolerated."
RELATED: What 'Little House' Star Melissa Gilbert Told Her Birth Father to Keep Him From Going To the Tabloids About Their Reunion
So when Gilbert gave interviews as a young girl, she was encouraged to portray the happiest version of her life — "there was fairy dust sprinkled over everything in my life courtesy of my mother."
"In an interview back when I was ten years old, I'd likely have said that everything was wonderful, everyone in my life was fantastic, I was happy, and life was perfect," she wrote. "But most of that was untrue."
Why the Laura Ingalls actor believes 'a large part of [her] life has been an illusion' 
"Not an illusion crafted through carefully controlled media; it's more like light going through a prism, in that there's one story bent in numerous directions," she wrote. "There's my mother's version, there's the one in the press, there's the one I lived, and there's the one I'm still trying to figure out." 
RELATED: When 'Little House on the Prairie' Star Melissa Gilbert and Bruce Boxleitner First Met Their Age Difference Was Painfully Noticeable
Today, Gilbert is content with her life. She's found peace.
"I play drums, surf, meditate," she wrote in her 2009 memoir. "I'm in a peaceful state of mind most of the time. Though I am lucky enough to earn a living at a job I love."
But it took a lot for the actor to get to where she is today.
"I wasn't always like this," she wrote. "I wasn't always at peace. I wasn't always content to let life happen."