When 'Little House on the Prairie' Star Melissa Gilbert Met Her Birth Father He Immediately Asked Her About the Celebrities She Knew
Little House on the Prairie star Melissa Gilbert began searching for her birth parents when she was in her 20s. After a few years of unsuccessful leads, she was finally given a phone number that belonged to David Darlington, her birth father. During their first conversation, Darlington didn't waste any time talking about Gilbert's celebrity status.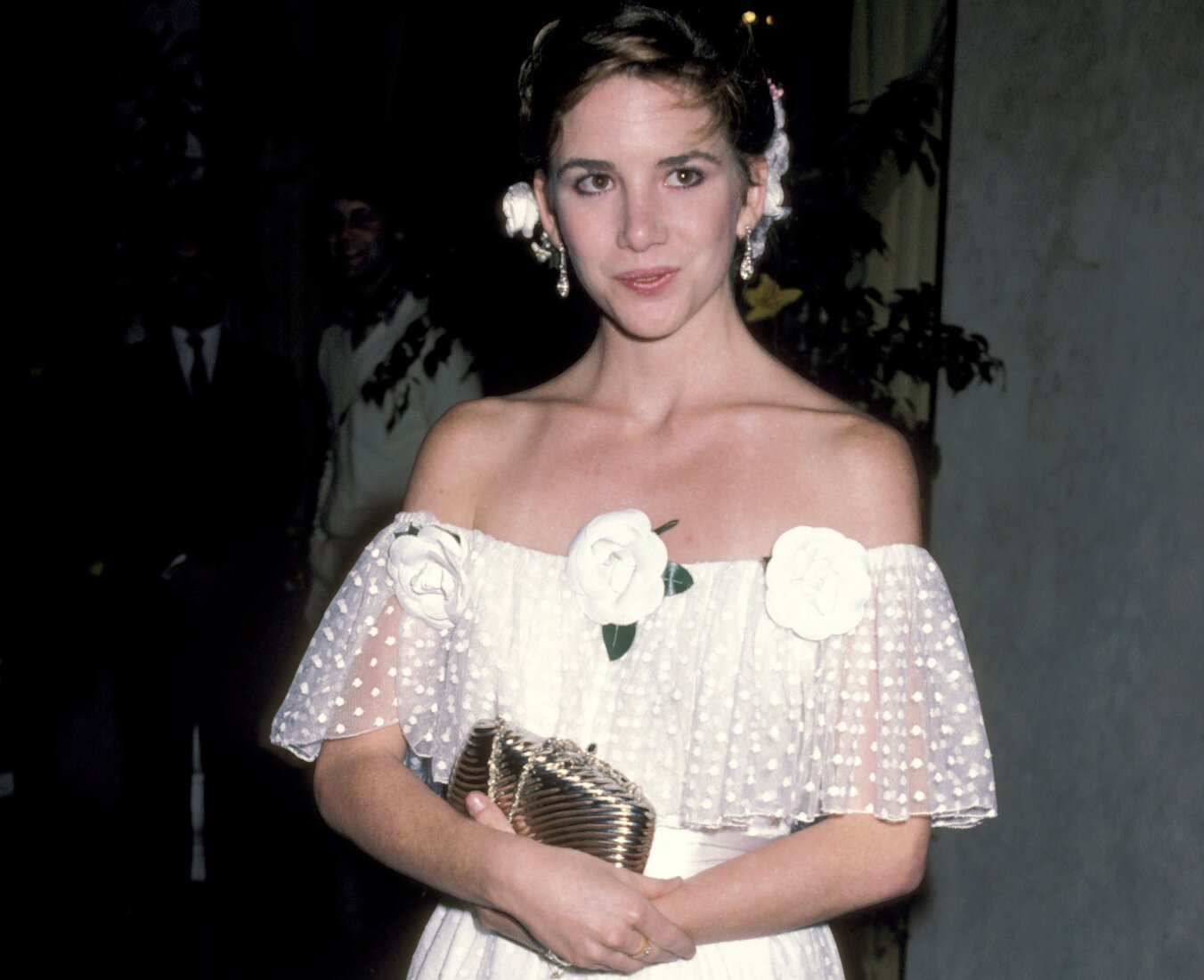 Melissa Gilbert's first conversation with her birth father
In the packet of information Gilbert received about her birth parents, she learned that Darlington was located in Las Vegas, Nevada, and that the woman who gave birth to her was named Kathy. Kathy had died in 1980.
When Gilbert called Darlington for the first time, she asked him if he gave up a daughter in 1964. He said yes (though he thought it was '63) and she told him that she was that daughter. He asked who she was and what she did and she told him "that was the weird part and to brace himself," Gilbert wrote in her memoir, Prairie Tale.
"I'm on television," she said before giving her name. "I was on a TV series for ten years when I was a kid and I've done a number of movies for television."
After a pause, Darlington told her he knew who she was. She told him that, yes, he did, but also, no, he didn't.
"As if the conversation wasn't already weird, it got weirder when he asked me about work, Michael Landon, and other celebrities," she wrote. "He was like any person on the street."
Immediately, Darlington agreed to meet up with Gilbert at the day of her choosing.
When Melissa Gilbert met her birth father
When Gilbert flew to Vegas to meet Darlington she was filled with nerves. Their meeting was overwhelming.
"It was an incredible moment, though it was also one of the strangest I had ever experienced," she wrote.
Gilbert's adopted mother, Barbara Crane, had told her that her birth father was a Rhodes Scholar and her birth mother was a prima ballerina.
RELATED: 'Little House on the Prairie': Why Melissa Gilbert Stared at Ronald Reagan While She Delivered Michael Landon's Eulogy
"I learned that David Darlington was a sign painter in Las Vegas, not a Rhodes Scholar as my mother had always told me," she wrote. "As for Kathy being a prima ballerina, I found out over the course of the afternoon that she had indeed been a dancer, but not a ballerina, and like David, she'd had three kids of her own when they got together."
Gilbert also learned that Kathy had died in 1980 after years of complications stemming from a serious motorcycle accident she was in with Darlington that took place shortly after Gilbert was born.  
The 'Little House' actor was disappointed with the reunion
Later that evening, Gilbert went to Darlington's house for dinner. There, his daughter told her more about her birth family's history, "which included an unsettling amount of alcoholism and cancer."
The visit was not at all what Gilbert had been dreaming about.
"Sadly, it was not the warm, loving,we've-been-waiting-for-you-to-show-up fantasy I had entertained ever since initiating the search for my birth parents," she wrote. "There wasn't any meaningful discussion about my origins, my first twenty-four hours in this world, or whether, despite giving me up for adoption, either one of my parents had ever wanted me." 
She went back to her hotel room and cried and called her mother, who told her: "This is part of your journey, Melissa. You had to do this for you. And now you've done it. You can do what you want with what you know. Most important, you can move on."
Gilbert knew her mother was right.