'Little House on the Prairie': Melissa Gilbert Opened up About Her Crush on 'Happy Days' Star Scott Baio—'He Couldn't Have Been More Disinterested'
Like many girls growing up, Little House on the Prairie's Melissa Gilbert had her fair share of celebrity crushes. She just actually ran into those crushes at work at Paramount Studios. Here's what came of her crush on Scott Baio of Happy Days.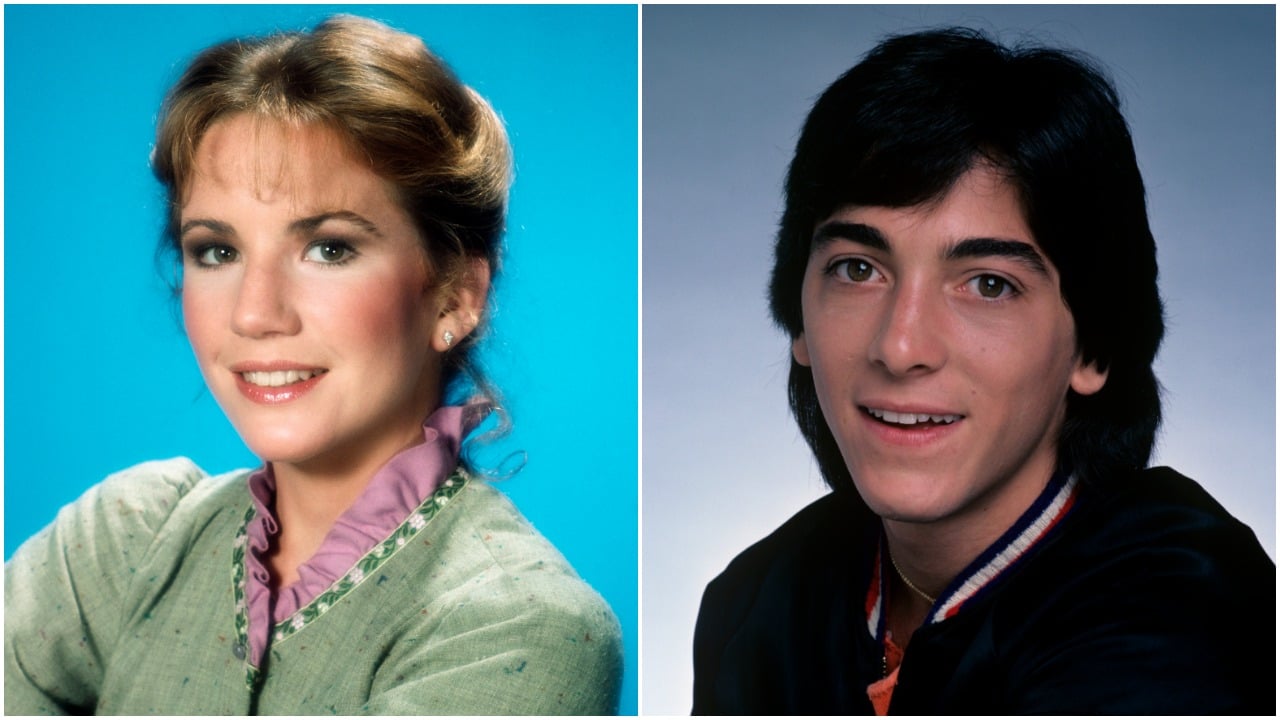 Melissa Gilbert's celebrity crushes
As a tween girl, Gilbert fancied Batman's Adam West. But then she watched The Great Waldo Pepper and "the man [she] wanted to marry" changed to Robert Redford.
"I went through my Tiger Beat and Teen Beat magazines and papered my school locker with photos of him, John Travolta, David Cassidy, Shaun Cassidy, Parker Stevenson, and How the West Was Won's Bruce Boxleitner, my future husband," she wrote in her memoir, Prairie Tale. "Only in this industry can a girl grow up and marry the picture in her locker!"
Gilbert was also often featured in magazines like Tiger Beat and Teen Beat, though she didn't "give a sh*t."
"I devoured the articles on those young men and believed every word, knowing full well the stuff written about me wasn't true," she wrote.  
Melissa Gilbert's crush on Scott Baio of 'Happy Days'
Even though Gilbert's locker was littered with celebrity crushes, she wouldn't call herself "boy crazy."
"I was too reserved for such displays, which made me quietly selective," she wrote.
However, the first time she saw Scott Baio on the Paramount lot, she thought she may be able to drum up some boldness. Gilbert and her friend Tracy Nelson would go to tapings of Happy Days "whenever possible."
"Though she'll kill me for admitting this, we rewrote the lyrics to Linda Ronstadt's song 'Blue Bayou' to 'Scott Baio,'" shared Gilbert.
Gilbert started hanging around the commissary in hopes of running into Baio, "as if he might be remotely interested."
She eventually learned that "he wasn't. In fact, he couldn't have been more disinterested."
Other celebrities Melissa Gilbert met at the commissary when she wasn't filming 'Little House on the Prairie'
Whenever Gilbert wasn't filming Little House on the Prairie, she loved to explore Paramount Studios.
"I explored the lot whenever I was able to get away, which wasn't often; I was unable to resist the lure of checking out the places where scenery was stored, the other soundstages, and the commissary, which was a hub of activity and star-gazing," she wrote.
Everyone filming movies and TV shows on the lot ate lunch at about the same time every day, so that's where Gilbert got to mix and mingle with her fellow stars.
"Oblivious to my own profile as one of the stars on a hit show, I was always looking around," she wrote. "I got excited whenever I saw someone famous, like Mork & Mindy stars Robin Williams and Pam Dawber or the guys from Happy Days."
While things didn't exactly work out between Gilbert and Baio, she did make a good friend from the Happy Days cast: Henry Winkler.  
"I used to meet up in line with Henry Winkler, one of the loveliest people in the business," she wrote. "As they'd say in Prairie speak, he and I took a shine to each other."