'Little House on the Prairie': Melissa Gilbert Revealed Which Items She Kept From the Set
Melissa Gilbert starred on 'Little House on the Prairie' from 1974 through 1983 and listed the mementos she held on to after the show ended.
Michael Landon recruited Melissa Gilbert in 1974 for the iconic role of Laura Ingalls on Little House on the Prairie. Gilbert starred on the historical drama alongside Landon for nine seasons and decided to hold on to a few mementos when the series came to an end.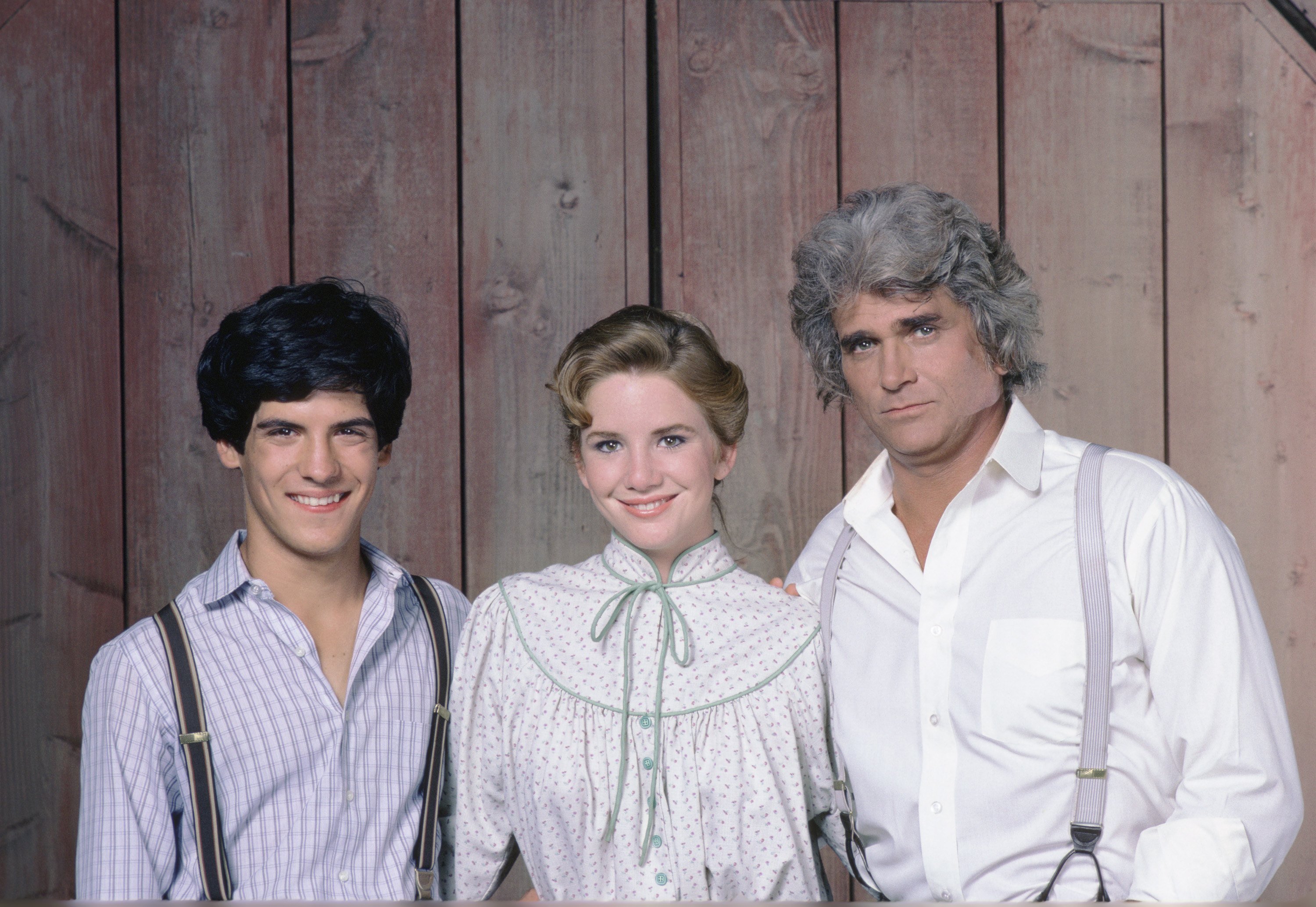 Melissa Gilbert has some iconic keepsakes from 'Little House'
Props on the Little House set ranged from period garb to farm equipment and tools. Landon had his own treasure trove of accessories he used on the series as patriarch Charles Ingalls. Gilbert honed in on a few items to keep after the series came to a close, including some that belonged to special co-stars.
"I have Pa's fiddle," the former Little House star revealed in My Prairie Cookbook, "my script from the pilot, my red dress from the end credits, Victor French's (Isaiah Edwards) hat and shirt and shoes."
Gilbert also grabbed something from the show's later seasons and a memento from the classic Little House theme that started each episode.
"The Wilder's Room & Board sign," she continued, "and the sheet music for the opening theme song written and signed by the composer, David Rose."
Dean Butler has a trademark item from Michael Landon
Actor Dean Butler joined the cast as Almanzo Wilder in season 6 of Little House. Butler revealed that he still has an accessory of Landon's that he was frequently seen with on screen.
"I do have the hat," Butler told Daily Planet. "On the inside in blue ink are the initials M.L. on the inside band."
Butler also donned a hat during many scenes on Little House. Unfortunately, he didn't snag the head wear he sported during his time on the series.
"What I'm bummed about is I don't have the hat I originally wore on the series," the Little House alum remarked. "The little round top hat that was a lot like Dan Blocker's hat [who played Hoss on Bonanza]. Hats are a fascinating thing in westerns because of what they say about those who wear them."
Matthew Labyorteaux was given a 'Little House' reminder from Michael Landon
Landon made a groundbreaking decision to literally blow up the Little House set when NBC cancelled the show. Matthew Labyorteaux played Albert Ingalls on the series and recalled receiving a piece of the beloved set from Landon.
"The story I got, that Michael intimated, was that he didn't want to see all the structures from Little House used on other shows," Labyorteaux told Entertainment Weekly in 2014. "I couldn't be there on that day, but when I saw Michael a few weeks later he said, 'I have something for you.' And he pulled out a big chunk of wood. He had saved a piece for me. I still have it."