'Little House on the Prairie': Melissa Gilbert Said Melissa Sue Anderson Tried to 'Kill' Her and Was 'Evil,' According to Book
Little House on the Prairie star Melissa Gilbert once said Melissa Sue Anderson was "evil" and tried to "kill" her. Here's what Alison Arngrim said about the situation.
Little House on the Prairie was all about family and the importance of community. However, things were sometimes tense behind the scenes. Alison Arngrim, who played the character Nellie Oleson, says when she first met co-star Melissa Gilbert, she told her she thought Melissa Sue Anderson was "evil" and she tried to "kill" her. Here's what she says happened.
Melissa Gilbert said Melissa Sue Anderson tried to 'kill' her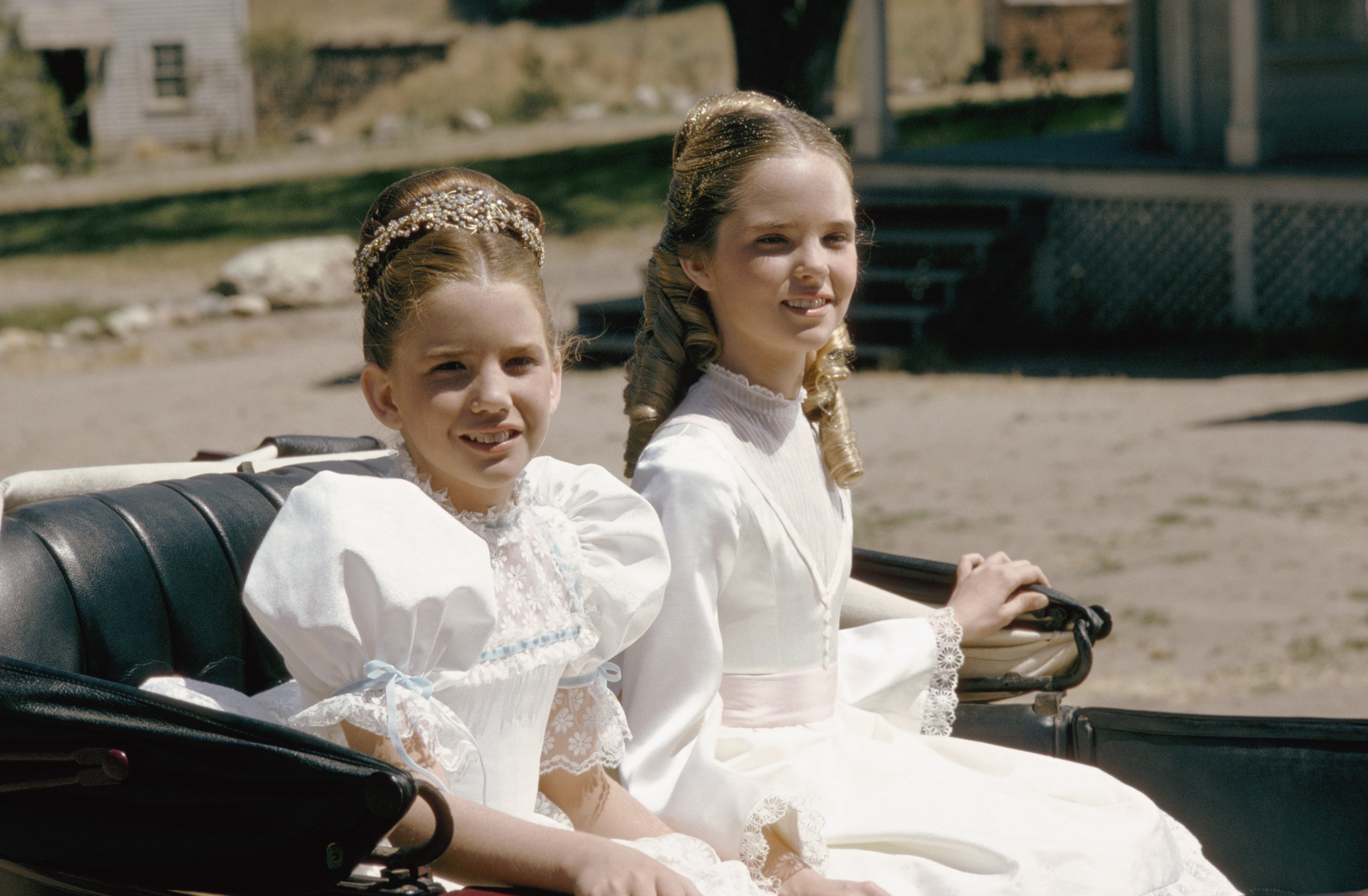 Gilbert and Anderson reportedly didn't get along. In her book Confessions of a Prairie B****, Arngrim says she became aware of that when she first met Gilbert. She says her co-star, who was 9 years old at the time, knocked on her dressing room door and introduced herself. Arngrim described Gilbert as "a tiny girl with long braids, freckles, and the biggest set of front teeth you ever saw in your life."
Arngrim says Gilbert took time to explain how everything on the set worked and who was who. She filled her in on all the details she needed so the transition would be easier. Arngrim says she and her aunt listened closely to the "terribly surreal, yet informative lecture" Gilbert gave.
According to Arngrim, Gilbert gave a warning at the end of her speech. She told her to "watch out" for Anderson. Gilbert also reportedly said she "hated" Anderson and that she was "evil." Arngrim says her aunt asked Gilbert if she really meant what she said, and Gilbert said that she did. In her book, Arngrim says Gilbert also said Anderson tried to "kill" her and that she would probably try to do the same to her if she wasn't careful.
Arngrim says she figured Gilbert was likely exaggerating, so she didn't take her seriously. She didn't think what Gilbert said could have been true (especially about Anderson trying to kill Gilbert) because she was just a child. She decided not to judge Anderson, resolving to make her own conclusions as he got to know her co-star.
Alison Arngrim says Melissa Sue Anderson was a 'mystery'
Arngrim says no one knew that much about Anderson. She mostly kept to herself and didn't talk about her personal life. Arngrim says the cast and crew often spoke about their lives, but Anderson didn't say anything. The only thing Arngrim gathered about Anderson was that she had a dedicated stage mother who went with her everywhere and had a license plate with her daughter's name on it. Arngrim says she never went to Anderson's home and didn't know where she lived or what her home life was like.
Arngrim says she tried to be nice to Anderson, but it became "exasperating" because of her "aloofness." According to her, Anderson barely said anything back to her when she wished her a good morning. "She was just so damn exasperating," wrote Arngrim in her book.
Melissa Gilbert and Alison Arngrim became close friends
Although there was tension on the Little House on the Prairie set, Arngrim says she and Gilbert formed a close friendship. She knew that she and Gilbert would be friends for a long time after she became ill on the set and Gilbert waited outside her dressing room until she felt better.
Follow Sheiresa Ngo on Twitter.
RELATED: 'Little House on the Prairie': Melissa Gilbert Learned About Tampons from Alison Arngrim