'Little House on the Prairie': Melissa Gilbert Once Said There Was a Lot of 'Snuggling' on Set With the Junior Actors
Melissa Gilbert spent the better part of her childhood on the set of Little House on the Prairie. In her memoir, she describes the atmosphere Charles Ingalls actor, executive producer, writer, and director Michael Landon created on set. For the younger actors, the days were filled with "a lot of tactile affection."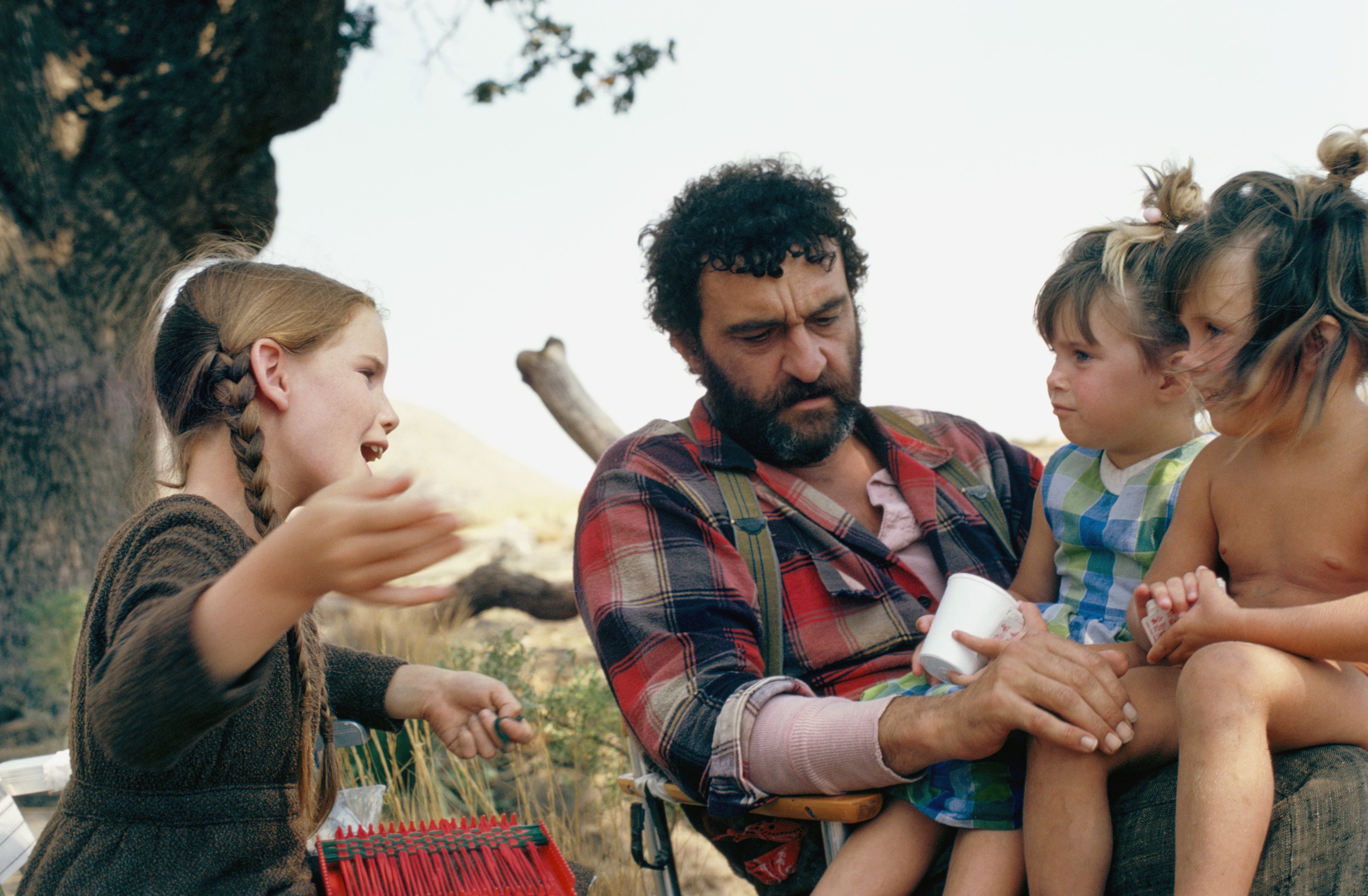 According to Melissa Gilbert, there was a lot of 'affection' for the junior actors at 'Little House on the Prairie'
In her memoir, Gilbert writes that Landon "set the tone" when it came to how to interact with "the junior actors."
"There was a lot of tactile affection, hugging, embracing, and snuggling that made people feel good, close, and loved," she wrote. "I'd never been tossed into the air so much. It was all part of the bonding that took place as we became a family." 
Michael Landon wanted to create a family atmosphere on set at 'Little House on the Prairie'
For Landon, creating a family atmosphere on set was a priority. He did that, partly, by working with the same people he'd always worked with.
"Many on the crew had worked with him on Bonanza, and some had even been with him before that on other shows," wrote Gilbert. "He inspired loyalty and expected it in return. You couldn't get a position on one of his crews unless your father was on the crew and left the job to you when he died. He treated his crews the same way he treated his friends and family: there was no special favoritism, no caste system." 
No one in the cast, including Landon, had their own fancy trailer. Instead, everyone spent their down time in "the same kind of room on a honey wagon."
RELATED: Why 'Little House on the Prairie' Star Melissa Gilbert Was 'Terribly Disappointed' After Meeting Her Birth Father
Adding to the family atmosphere were the actual families of crew members.
"A lot of the crew had their families with them, including their kids, which made it fun for me; it was also one of the reasons people wanted to work on Mike's shows," wrote Gilbert. "If you went on location, you got to bring your family."
 Landon also made a point to have everyone call him "Mike."
"Everyone referred to him as Mike, never Mr. or sir or Michael," she wrote. "Just Mike."
Melissa Gilbert thought the world of Michael Landon
Gilbert was immediately drawn to Landon during her audition for the part of Laura. As they began filming, she was even more taken with him.
RELATED: 'Little House on the Prairie': The Intimate Last Moment Melissa Gilbert and Michael Landon Shared Before He Died
"I could hardly take my eyes off him," she wrote. "I'd never seen a man in person who was built like him. He was an upside-down triangle, thick and muscular, and tough beyond my imagination.
Gilbert was swept up by his warmth and masculinity.
"I'd never seen such a macho man," she wrote. "He was like James Bond—or Batman."