'Little House on the Prairie': Michael Landon Became Melissa Gilbert's Father-Figure After Her Dad's Death
Melissa Gilbert revealed how Michael Landon became a father figure after her own father's death.
During the '70s, Little House on the Prairie became a beloved television show among viewers. One of the main stars was Michael Landon.
Many people who knew him had positive experiences with him. The actor entertained his young co-stars with frogs and imaginary lice. 
It is easy to see how cast member Melissa Gilbert became friends with Landon. She had even viewed him as a father figure. 
'Little House on the Prairie' is about the Ingalls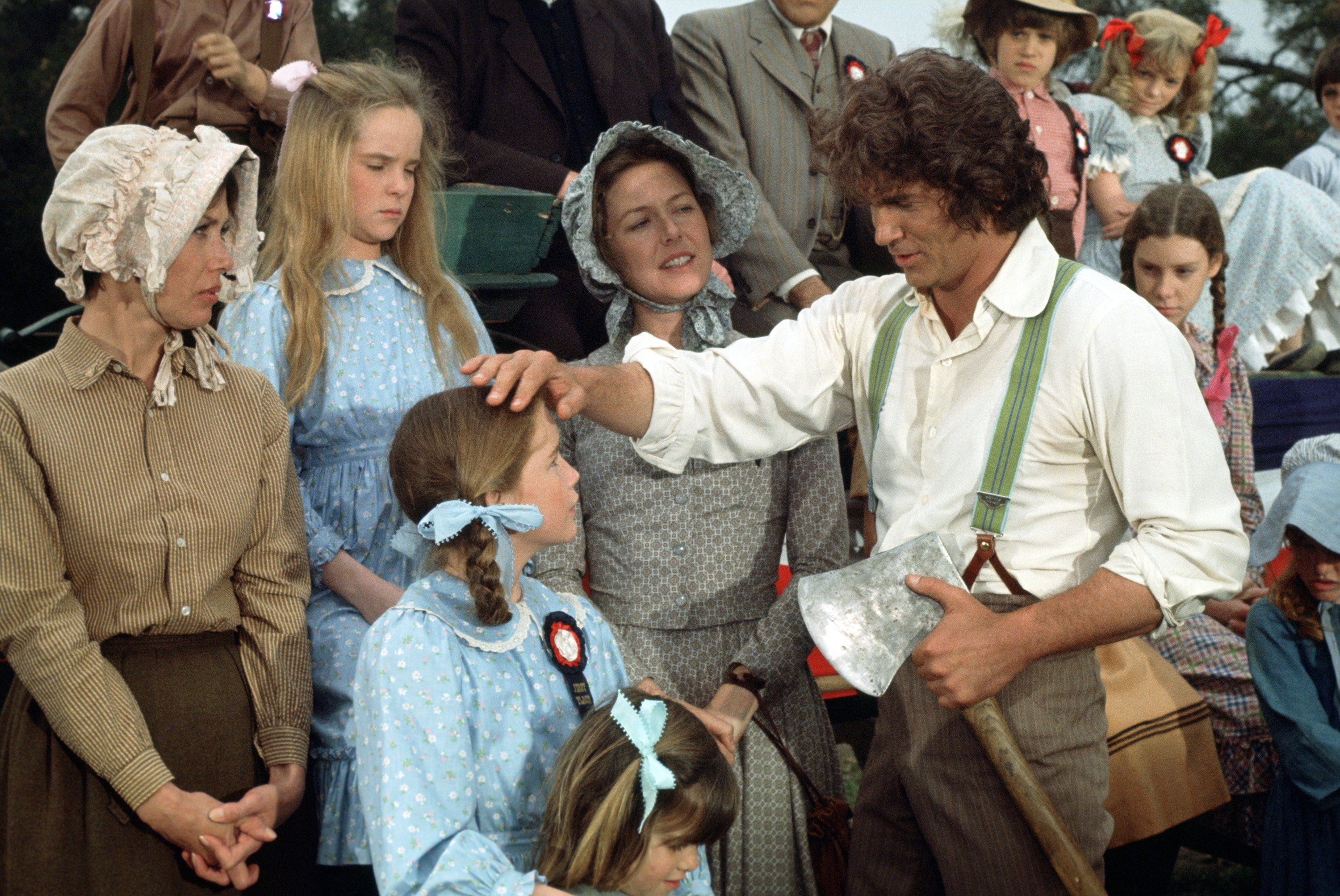 From 1974 to 1983, Little House on the Prairie was one of the most popular television shows at the time. It is an adaptation of the Little House books. The series is an American Western historical drama set in the late-1800s and has nine seasons. 
The story focuses on the Ingalls family, who live on a small farm near the town of Walnut Grove. The main characters are Charles, his wife Caroline, and their three daughters. However, the primary focus is the middle child, Laura. In later seasons, the family adopts more children. 
Other prominent characters include Dr. Baker and the Olesons. Fans watch as the children grow up and have families of their own. Some memorable moments include Laura pushing Nellie, who is in a wheelchair, down a hill. The oldest daughter, Mary Ingalls, gets sick and becomes blind. 
Michael Landon and Melissa Gilbert were co-stars
Landon is an American actor and director. After appearing in small roles, Landon got a lead part in the hit show Bonanza. His work in Little House on the Prairie would keep him in the spotlight for many years. He made his film debut in I Was a Teenage Werewolf. 
In his personal life, Landon had gotten married three times. He and his third wife, Cindy Clerico, were happily married until the actor's death. Like his character Charles Ingalls, Landon would end up with a large family. The TV star had nine children, and he died at the age of 54 due to cancer. 
Gilbert is a child actor who got her start on Little House on the Prairie. She played Laura Ingalls and had won a Young Artist Award for her performance. She went on to act in other TV shows and continued her acting career into adulthood. As a teenager, Gilbert began dating actor Rob Lowe, but they broke up soon after their engagement. 
Melissa Gilberts recalls how close she was to Michael Landon
When Gilbert first met Landon, she had no idea who he was before she auditioned. The actress was really young and had not heard of Bonanza. She revealed in a memoir that Landon had made auditioning easy for her. Over time, the young star became close friends with him and his family. 
According to Closer Weekly, Gilbert mentioned how Landon asked if she had a nickname that she wanted people to call her. She suggested Moesha, but Landon decided on "Half Pint." Like some other child actors, Gilbert viewed him as a father figure. 
"Our relationship was very close on camera and off camera. My family and his family socialized together. When I went back to regular school, his kids — Leslie and Michael, Jr. — were there. Michael, Jr. was my prom date. We vacationed together in Hawaii every spring. My parents would go out with the Landons on New Year's and we would spend the night either at their house or our house. And I don't know if he intentionally did this, but when my father passed away, when I was 11, while we were doing the show, I really looked to him as a father figure and he never let me down. He was a wonderful mentor and a really wonderful guide and friend, both professionally and personally. So much so that my youngest son is named Michael after him," Gilbert states fondly.