Melissa Gilbert Visited Michael Landon Just Before He Died: 'I Could Tell That He Was Done'
Little House on the Prairie star Melissa Gilbert had a strong on and off-screen connection with her co-star Michael Landon over the years. The two lost touch over the years, but Gilbert was glad she was able to see Landon before he died, calling the experience "significant and important" for both of them.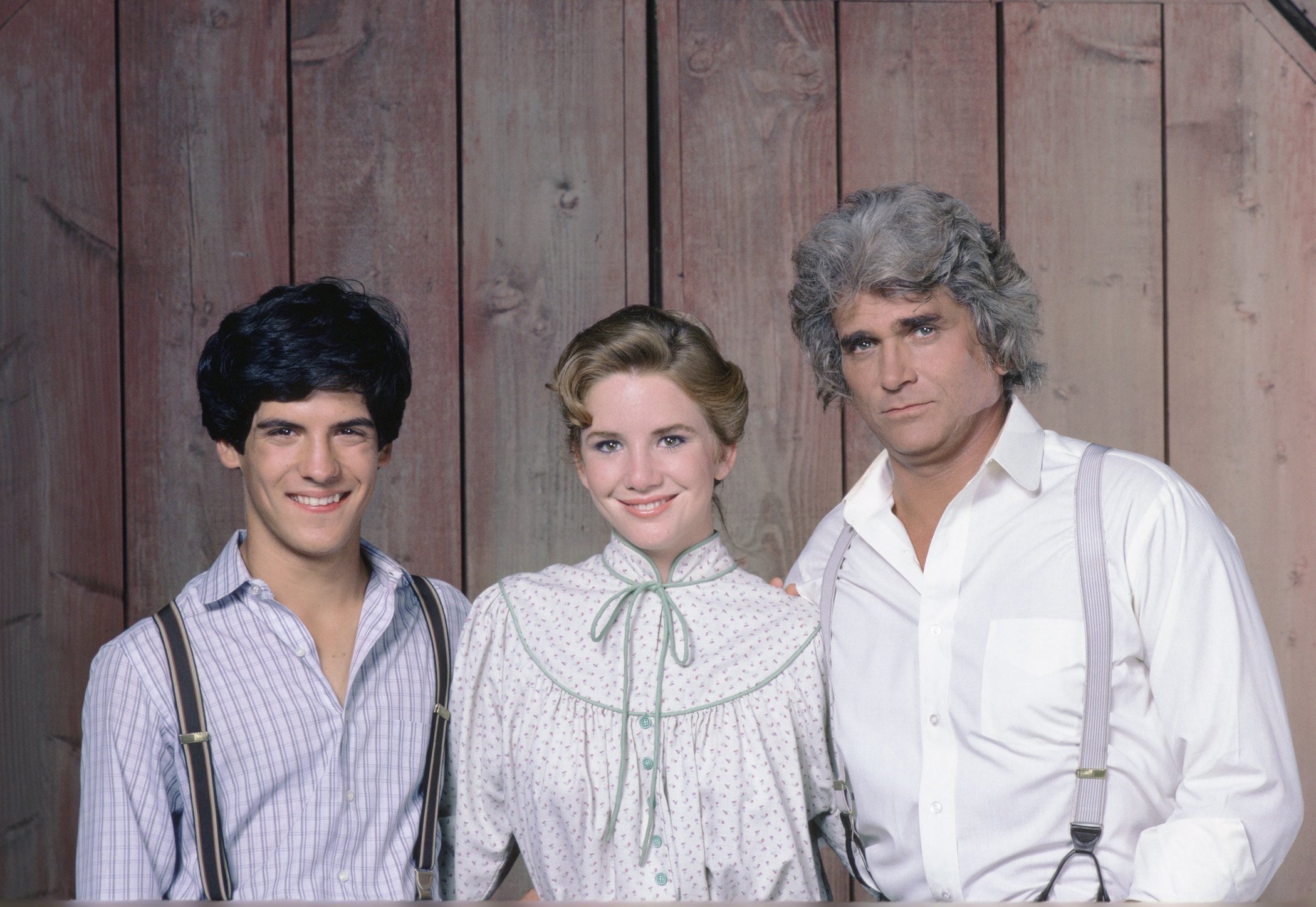 Melissa Gilbert and Michael Landon had an amazing connection
During a 2011 interview with the Television Academy Foundation, Gilbert shared how she first realized she had a "symbiotic connection" with Landon when she auditioned for the Laura Ingalls role.
She recalled the screen test scene they had together and how "easy" it was to deliver an emotional performance because of Landon. "I remember clear as anything, the two of us doing this scene and him looking at me with tears in his eyes and it instantly bringing me to tears," she explained. "It was just so easy."
"That was, I didn't know at the time, was the beginning of what we would be able to do to each other on camera for all those years," she added. "There was some sort of symbiotic connection there."
Gilbert noted how an emotional scene in the episode "The Lord is My Shepherd" really showed their connection. "It was the quintessential illustration of that symbiotic 'thing' that he and I had where we could just set each other off," Gilbert explained. "And I think it's because we really understood each other and knew each other and really loved each other."
"And at that moment, you could see how much that meant and this little girl loved him. And he loved her," she added.
Melissa Gilbert was able to see Michael Landon just before he died
When asked if they stayed in touch after the series, Gilbert admitted, "We lost touch with one another after he left the show," with the exception of seeing him occasionally when Landon would work on the show "as producer or writer or guest star in an episode."
"Our social connection had definitely severed at that point but we reconnected at his daughter Leslie's wedding and were actually making plans to get together," she continued.
Life got in the way, however, Gilbert explained. "We finally were going to get together and it was right before he was diagnosed with pancreatic cancer and then it just all happened so fast," she said. "So no, we didn't see or talk to each other as often as we could have but we did have a really significant and important time together — it turned out to be exactly a week before he died, I went out to see him."
"And we spent the day out there and he and I had some time to be alone, which was very important for both of us," Gilbert continued. "And gave us a chance to say a lot of things that we hadn't ever really said to each other."
She admitted that seeing him was "really hard" because he was "so frail and sick." Gilbert shared, "And I could tell that he was done. He'd suffered a lot with a very brave face."
"Seeing him unable to get up off the couch was hard," she added. "But I'm really glad I did it. I almost chickened out at the last minute and then I thought, 'You'd better go do this.'"
"And I'm glad I did. There's not a day that goes by that I don't think about him… I'm lucky enough to have had the chance to name one of my sons after him, so I hear his name every day," the actor added.