'Little House on the Prairie': Why Melissa Sue Anderson Was Afraid She Would Be 'Re-Cast' Before the First Episode
Melissa Sue Anderson recalled an incident before the first episode of 'Little House on the Prairie' began filming where she thought she may lose her role.
Michael Landon created Little House on the Prairie in 1974 and cast several children in major roles, including Melissa Sue Anderson (Mary Ingalls). Just 11 years old when she started on the historical drama, Anderson feared her time on the show would be short-lived when her appearance for publicity shots didn't go as planned.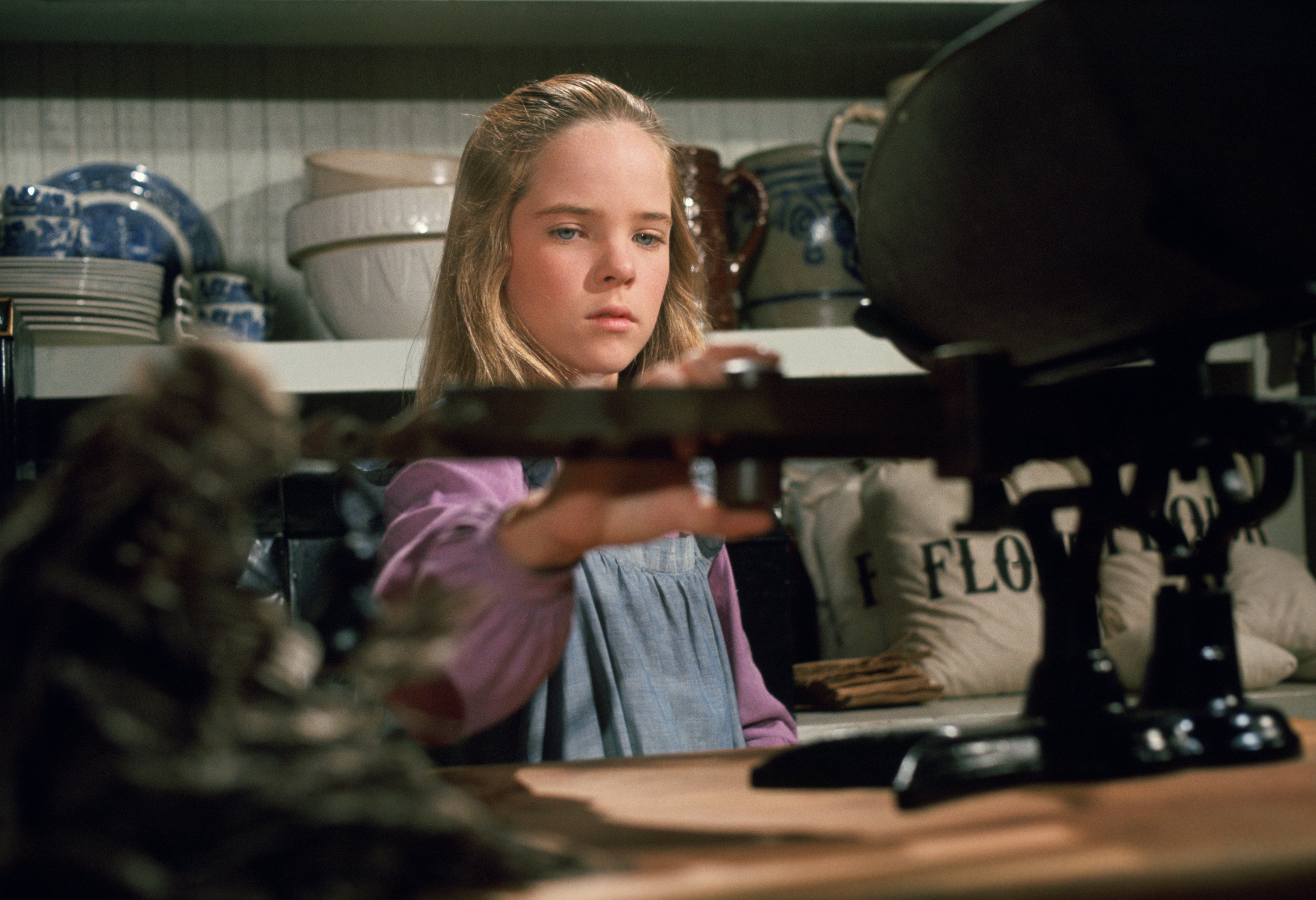 Melissa Sue Anderson got a surprise in the mirror
Anderson described how she and some of her Little House co-stars were scheduled to take pictures for publicity after the series pilot aired and NBC put the show on the regular lineup. When Anderson woke up to prepare for the photo shoot, she was stunned when she got a look at herself in the mirror.
"I ran into the bathroom, took one look in the mirror, and stopped dead," the Little House alum wrote in her memoir, The Way I See It. "I couldn't believe my eyes. My face was covered in hives. I was horrified."
With filming set to begin in just days, Anderson panicked at the sight of her appearance. Still, she knew she had to show up for the publicity event.
"What was I going to do?" Anderson thought. "How could I take publicity pictures looking like this? I didn't want to go to work, but, of course, I knew I had to."
'Little House' star thought she may lose her job
Anderson recalled that her "stomach was tied up in knots" on the way to the photo shoot, and she tried to shield her face as much as possible. When she was dropped off at the makeup trailer, Anderson couldn't hide any longer.
"I climbed up the steps and looked inside," Anderson remarked. "No one else was there but Allan Snyder, our makeup man. He took one look at me and his eyes opened wide. 'What have you done?' "
The former Little House star explained to Snyder that she had eaten strawberries the day before since the fruit wasn't on her list of foods to which she was allergic. Anderson was bewildered at why she was having the skin reaction.
"I really panicked," Anderson shared. "All I could think of was Michael Landon coming into the makeup trailer to say hello, to welcome me, see how I was doing. He'd take one look at my face and I'd be back in the van on my way home. I would be re-cast. These were the thoughts racing through my mind."
Melissa Sue Anderson got help from 'Little House' makeup artist
Snyder came to Anderson's rescue and was able to "work his magic" to the point where the Little House actor's hives were unnoticeable.
"By the time he'd finished, my face looked fine," Anderson noted. "He'd done a great job of covering up the offensive hives. And just in time. My previous fears were realized when the door of the makeup trailer opened and Mike climbed inside."
Thanks to Snyder's handiwork, Anderson's hives were invisible to Landon and he carried on with business as usual.
"He smiled at me, welcoming me to my first day," Anderson wrote of Landon. "I half expected him to catch Allan's eye like he knew some wizardry had been going on in that trailer. But that didn't happen, and Allan, of course, said nothing. Mike left and I sighed with relief."
Anderson was on Little House for eight seasons.