'Little House on the Prairie': Melissa Sue Anderson Did Something 'Risky': 'I Didn't Ask Permission'
Little House on the Prairie star Melissa Sue Anderson says she did something that was risky for an actor to do. She shared with her fans that she didn't ask permission to make this one change.
Little House on the Prairie star Melissa Sue Anderson gave fans a glimpse into life behind the scenes on the hit NBC show. Here's what she said about a big risk she took during her final season.
Melissa Sue Anderson did something 'risky'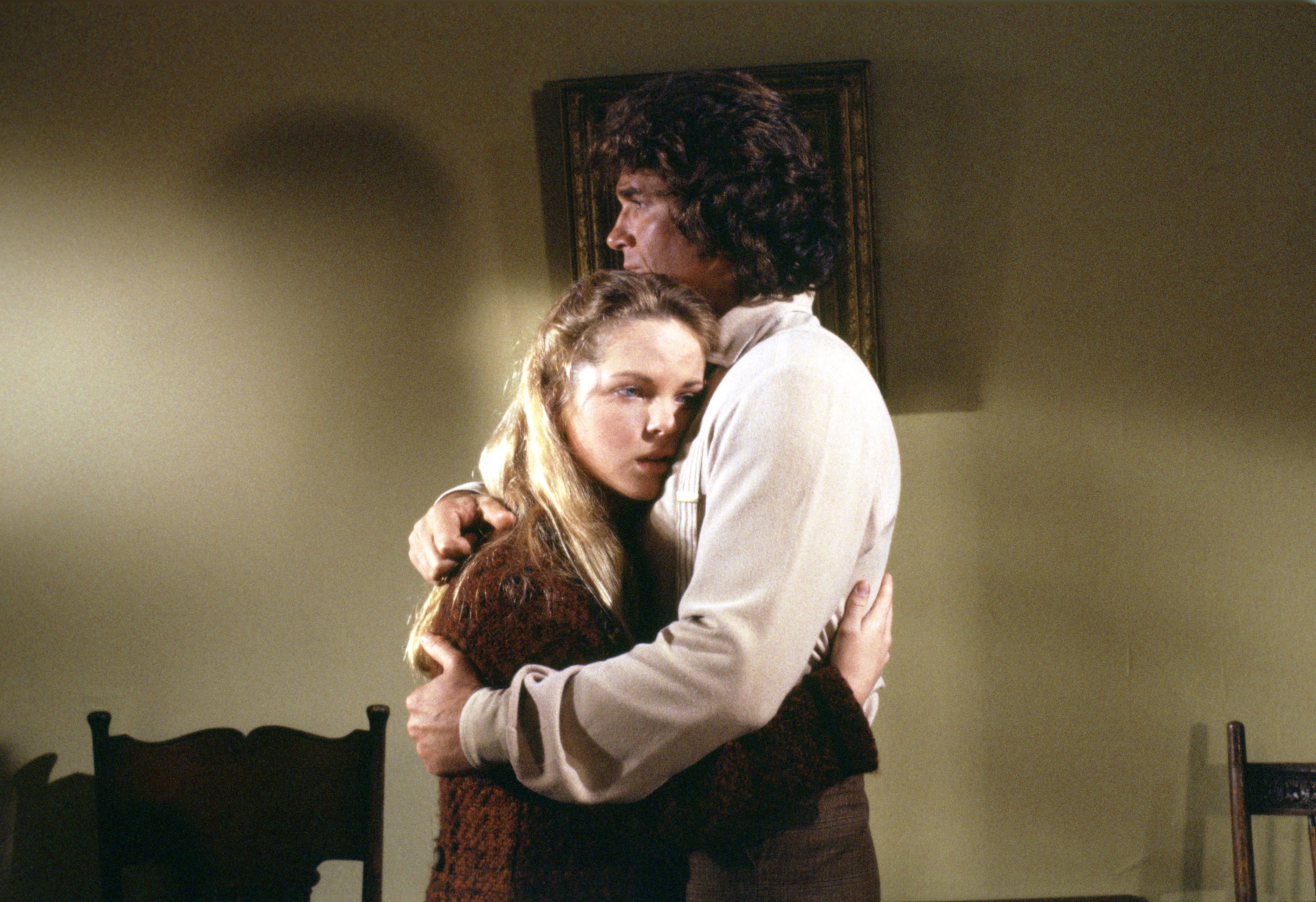 In her book, The Way I See It, Anderson shared some of her experiences while playing Mary Ingalls on Litle House on the Prairie. She remained on the show for eight seasons from 1974 to 1981. (Here's a look at who was in the Little House on the Prairie cast.)
Anderson reveals she did something "risky" during her final season. She says she wanted to do something different with her hair after filming the horror movie Happy Birthday to Me. Anderson describes "taking the plunge" and cutting her hair.
For most people this wouldn't be a huge deal, but for Anderson, things could get dicey since she had to look a certain way to play Mary. She didn't ask permission before cutting her hair and she knew the hair department wouldn't be pleased that she changed her hairstyle on a whim.
Why did Anderson do it? She says she went ahead and changed her hair because she only had a few episodes left. There wasn't much anyone could do about her decision at that point.
Melissa Sue Anderson talks about her 'hair issues'
Anderson says she had trouble with her hair when she was younger. According to her, she had "hair issues" when she was a teenager. She wanted to have the perfect hairstyle when she was a teen, saying, "we always want what we don't have."
Anderson's new hairstyle was cut above her shoulders, and it formed layers around her face. She says she "loved" her new hairstyle. However, she had to face the hairstylists on the Little House on the Prairie set. She knew they wouldn't be happy. Once Anderson "got up the courage" to fess up and tell them about her hair, she contacted the cast hairdresser. She says she could "hear the smile" on his face. Apparently, he was amused by Anderson's rebellious behavior before leaving the show. (Melissa Gilbert also desired to cut her hair and desperately wanted a life outside the show.)
Thankfully, there was an easy solution to Anderson's altered appearance. Things wouldn't be so complicated after all. She says the hairdresser fit her for a long wig and a bun. This way, the viewers wouldn't even realize Anderson's hair was different.
Melissa Sue Anderson's 'punishment'
Anderson says her problem was solved, but she felt like she received a small "punishment" for the stunt she pulled. She says the short hairpiece looked like a "mushroom" on top of her head. The hairpiece had to be pinned to her head, so when she took it out at the end of the day, her real hair would have "dents" and "bends" in it. (Alison Arngrim, who played Nellie Oleson, also wore a wig on the show. Her costume was one of the reasons she began to overheat and she passed out during the first week of filming.)
Anderson says wearing a wig was a hassle because she had to wash her hair and re-style it just so she could look presentable enough to run errands. She says he began to feel "pangs of regret."
RELATED: 'Little House on the Prairie': The Pilot Episode Is More Action-Packed Than We Realized
Follow Sheiresa Ngo on Twitter.