'Little House on the Prairie': Melissa Sue Anderson Said Michael Landon Went 'In and Out of Favor' With Her
Melissa Sue Anderson starred with Michael Landon on 'Little House on the Prairie' and recalled how their relationship had its ups and downs over the years.
Michael Landon recruited Melissa Sue Anderson to play his onscreen daughter, Mary Ingalls, on Little House on the Prairie in 1974. Working closely together over the years on the historical drama, Anderson and Landon had ups and downs throughout their professional relationship though she always considered him to be like a "big brother".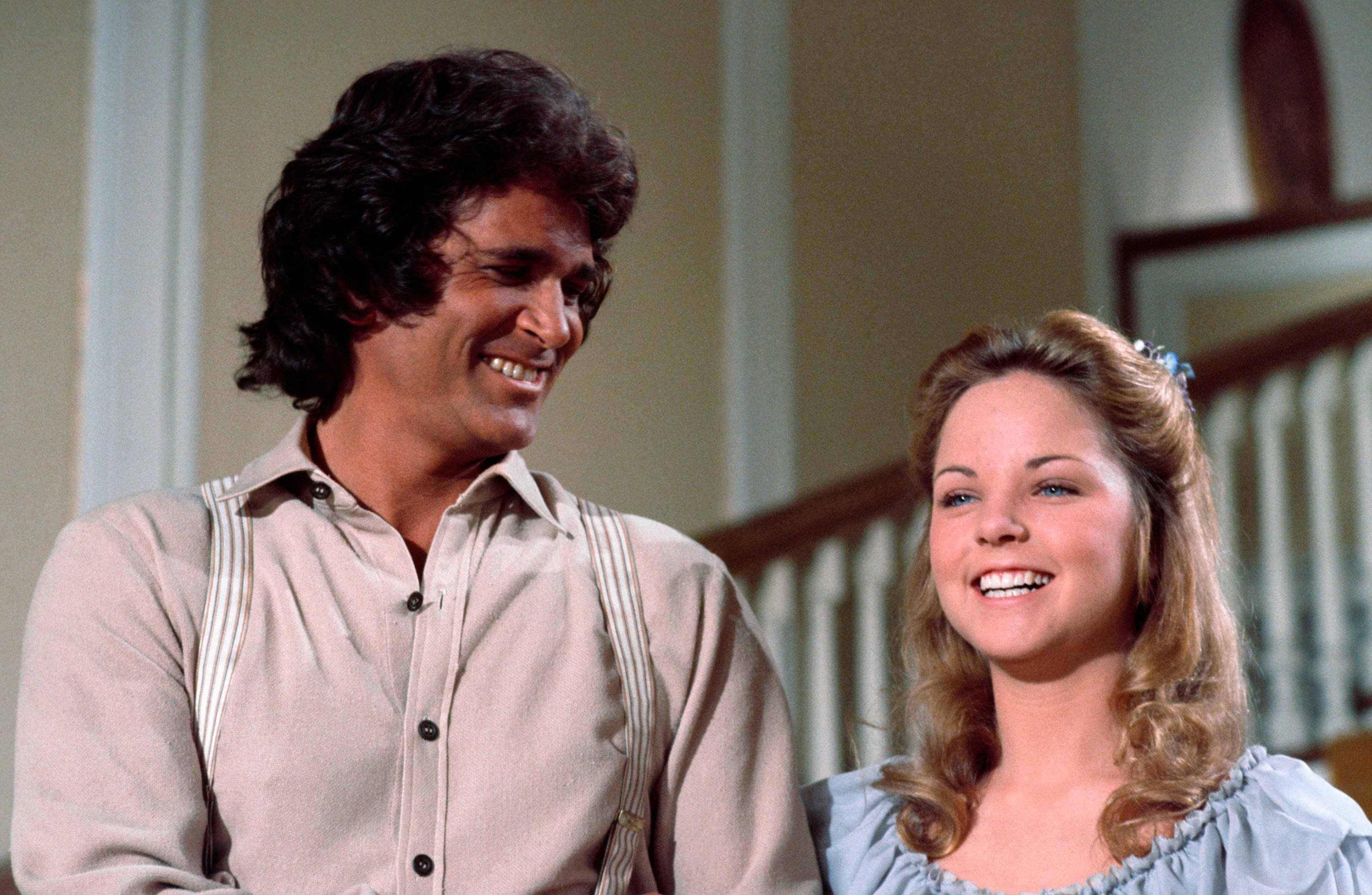 Melissa Sue Anderson and Michael Landon had an enduring friendship
Landon served as executive producer and star of Little House on the Prairie after he created the show in 1974 following his stint on Bonanza. Anderson shared how the veteran actor was always there to offer guidance long after Little House went off the air.
"Over the years, even as an adult, I went for advice from him," she told HollywoodChicago.com of Landon in 2010. "I think I reminded him of himself when he started out, even though I was much younger than he when he did Bonanza. We both wanted to learn so much."
Now married with two adult children, Anderson attended Landon's funeral when he died of pancreatic cancer in 1991.
"I was friends with him and worked with him up to the year before he died," she explained to PopEntertainment.com. "He came to my wedding. He got sick right after I had my daughter. All those years I was close to him."
Michael Landon's affair caused friction on 'Little House set'
In her 2010 book, The Way I See It: A Look Back at My Life on Little House, Anderson recalled Landon's affair with her stand-in, Cindy Clerico, in 1979 while he was still married to Lynn Noe. With Landon being something of a father figure to the child actors on set, his infidelity caused his image to take quite a hit with the younger cast members.
"For us, as kids, it was a real blow," Anderson wrote in her memoir. "Although we knew he could be difficult at times and had his flaws, we never dreamed he was capable of inflicting that kind of pain on his real family. For me personally, I had held him up to a higher moral standard. … He had really let me down."
Landon's actions caused some tumult in his bond with Anderson, where his affair altered her view of him.
"He went in and out of favor with me occasionally," Anderson remarked. "When you hold someone in such high esteem, you can't believe it when they fall. And I don't think I was the only one."
'Little House' star accepted Michael Landon as 'not perfect'
Anderson spent her teenage years on Little House and considered the chink in Landon's armor to be a valuable learning experience.
"It taught me a great lesson very early on that I had to work with him every day, no matter what," she revealed to PopEntertainment.com. "He was my boss and I did love him. He was a great guy and a great person in my life, like a big brother to me."
Anderson added, "I had to get over it and move on. I had to accept it as part of life. He's not perfect, and he never said that he was."