'Little House on the Prairie': How Melissa Sue Anderson Responded to Rumors That She Was 'Jealous' of Melissa Gilbert
Melissa Sue Anderson and Melissa Gilbert starred on Little House on the Prairie as sisters Mary and Laura Ingalls. While the two child actors seemed to have a strong bond on camera, their relationship was more detached behind the scenes. When Anderson decided to leave the NBC series, rumors swirled that her departure was due to tensions with her co-star.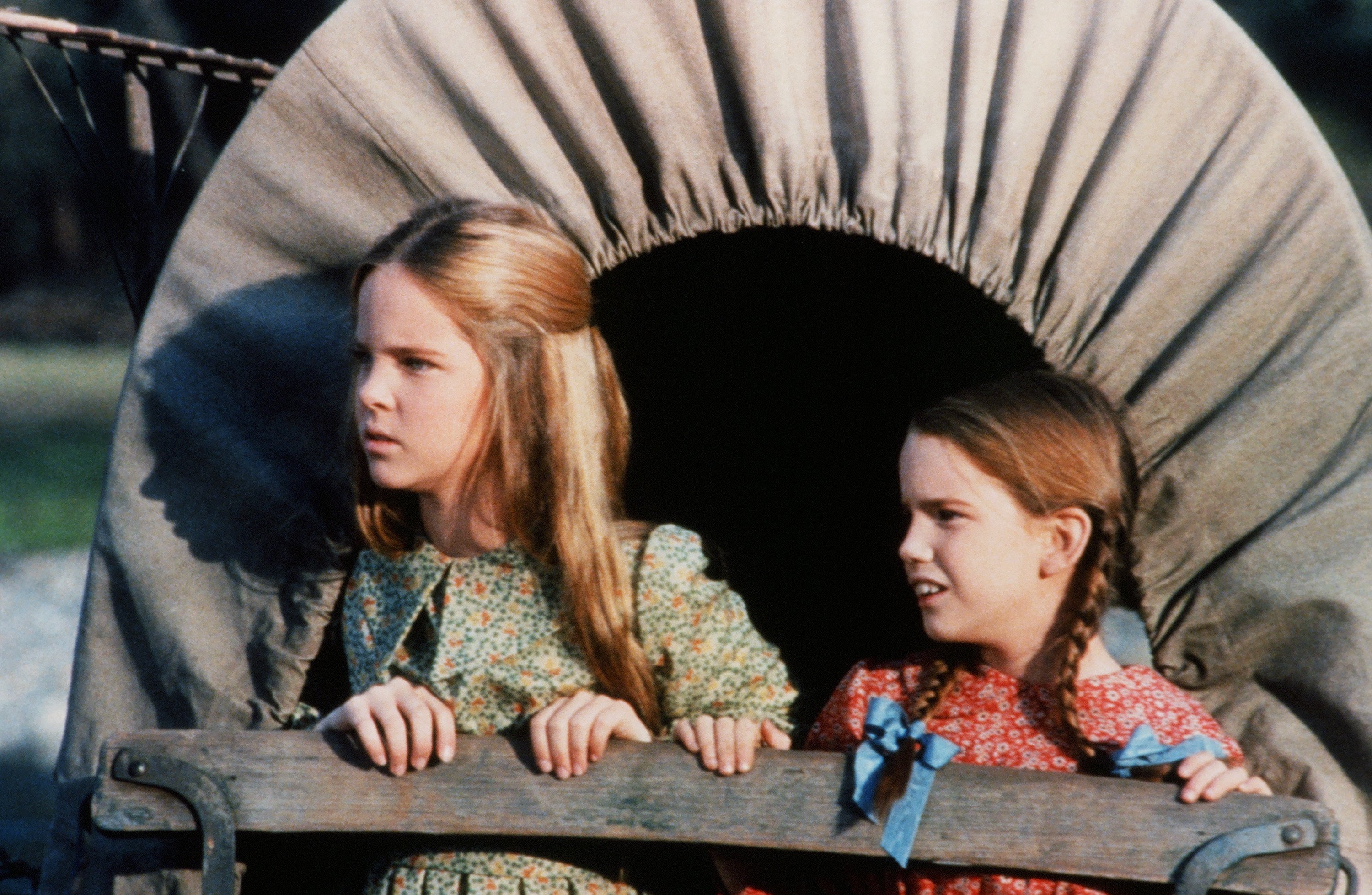 Melissa Gilbert sensed a 'coldness' in Melissa Sue Anderson
Anderson and Gilbert were just 12 and 10 when they began working together in 1974. Gilbert immediately felt a barrier between herself and her co-star, and noted their differences in personality.
"We played sisters and were only a couple years apart in age, but from the start, for whatever reason, we never had a real sisterly kinship," Gilbert wrote in her memoir, Prairie Tale. "There was a distance to her, a coldness, though sometimes I wonder if it was just that I never knew how to get her to let me in… She wasn't easy to get along with. I think her reserve came across on-screen and was certainly apparent offscreen, whereas I wore my emotions as if they were a neon green T-shirt that glowed in the dark."
Actor Charlotte Stewart, who played school teacher Miss Eva Beadle on the show, saw Anderson as a solid professional whose cool reserve was often misunderstood as being snobbish.
"She was always ready to work, nailed her part, and was prepared," Stewart wrote of Anderson in her book Little House in the Hollywood Hills: A Bad Girl's Guide to Becoming Miss Beadle, Mary X, and Me. "I liked her a lot. …. I did see [Anderson's'] aloofness (or perceived aloofness) between takes and, over time, her isolation from the other kids. In many ways she carried herself like a young adult from early on."
RELATED: 'Little House on the Prairie' Star Melissa Sue Anderson Dated a Singer Twice Her Age While She Was on the Show
Melissa Sue Anderson denied rumors of discord on 'Little House'
Anderson appeared in just three episodes of season eight of Little House and officially departed the show in 1981. Her co-star Alison Arngrim, who played Nellie Oleson, planned to exit the series the following year. Rumors swirled that the two cast members were leaving due to issues with Gilbert, which Anderson vehemently denied.
"The story is absolutely false that there has been any big blowup between me and Melissa and Alison," Anderson said in 1981, according to UPI. "Alison is leaving because of a contract disagreement with the producers. I'm leaving because there just isn't much more that can be done with the blind character I play. … It is just a matter of moving on for me. I've done about everything I could do with the character."
The Little House alum referenced the myriad of stories that depicted her and Gilbert as consistently being at odds.
"There have been rumors for years that Melissa Gilbert and I didn't like one another," Anderson explained. "They said I was jealous of her, that she was jealous of me. Then this story came out saying Alison and I were leaving because we resented Melissa. I've never been jealous of Melissa. And she certainly hasn't been jealous of me."
RELATED: 'Little House on the Prairie': Melissa Sue Anderson Said Michael Landon's Comment on Her Emmy Nomination 'Stopped Me in My Tracks'
The headlines were painful for the 'Little House' co-stars
Anderson revealed that while she and Gilbert got a kick out of the gossip around their relationship, it also struck a nerve.
"When I read the story I telephoned Melissa and we got together to talk about it," she said. "We laughed, but it really isn't funny. It hurt us both."
The Little House star expressed a fondness for her co-stars upon leaving the series. "I'll miss the people," Anderson remarked. "They're all very nice. Not family, but friends. I'm sure I'll be seeing them on other projects in the future."