'Little House on the Prairie': Melissa Sue Anderson Said These 2 Co-Stars Were the 'Most Unlike Their Characters'
The family drama Little House on the Prairie brought in high ratings during its run from 1974 to 1983. Based on the books by Laura Ingalls Wilder, the series starred Michael Landon as Charles Ingalls, raising his family with his wife Caroline (Karen Grassle) in the late 1800s.
Melissa Sue Anderson portrayed the oldest Ingalls daughter, Mary. Sharing stories from her time on the iconic show in her 2010 memoir, Anderson recalled some of her co-stars who seemed quite different from the roles they portrayed.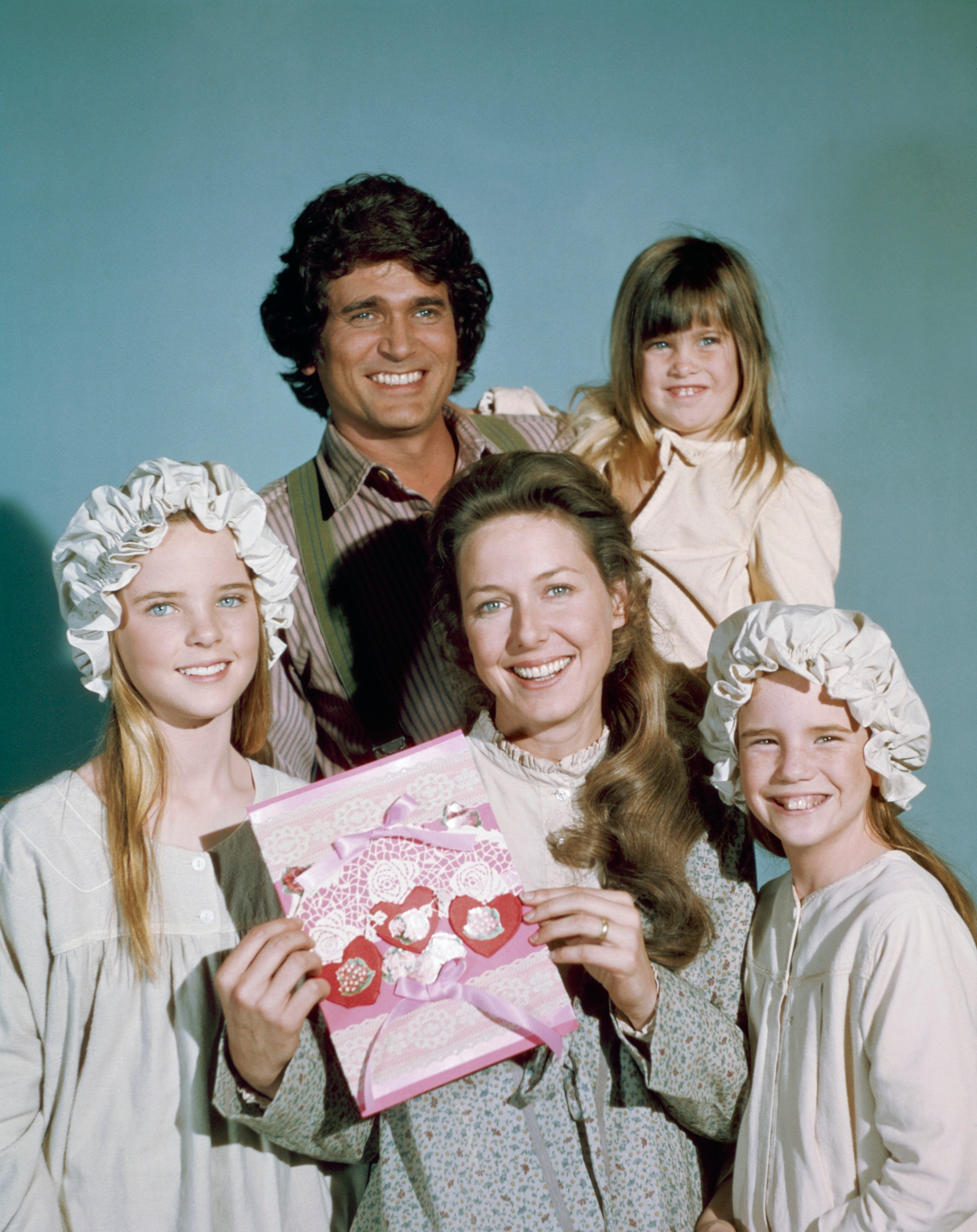 The 'Little House' cast took shape for the pilot
After Anderson was cast as Mary, she was flown to Stockton, California to begin filming the Little House on the Prairie pilot. She soon learned more about her cast mates.
"I remember Mike [Landon] telling me that he'd cast this wonderful actress to play our mother," Anderson wrote in her 2010 memoir, The Way I See It: A Look Back at My Life on Little House. "He said she was coming from London where she'd been doing theater work and that she was just great. When we met, I could see that he was right. Karen Grassle was lovely; fresh and energetic, she was perfect for the role of Caroline."
Victor French landed the role of Isaiah Edwards, a fictitious character created for the show. Landon was starring on Bonanza when met French on the series.
RELATED: 'Little House on the Prairie': Why Michael Landon 'Was Furious' With Melissa Gilbert at His Daughter's Birthday Party
"When [Landon] went off to do Little House on the Prairie, he wanted me for the show," French told the Washington Post in 1985. The two teamed up post-Little House in the successful NBC series Highway to Heaven. "We spend more time together than a married couple," French joked at the time.
Victor French was finally playing a 'good guy'
Anderson recalled meeting French for the first time, and could tell from their first interaction what role he'd taken.
"One morning, as I was sitting in the coffee shop next to the motel having breakfast, this tall, dark, and scruffy man introduced himself to me," Anderson explained. "It was Victor French, and he didn't have to tell me who he would be playing. He really did look like the Mr. Edwards described in our script, but he didn't act like him."
After meeting French and the actor who would play Walnut Grove school teacher Miss Beadle, Anderson commented on how different the two people were from their roles.
"Victor and Charlotte Stewart (Miss Beadle) were probably the actors most unlike the characters they portrayed," the Little House alum wrote. "Victor was quiet and thoughtful and intellectual. Charlotte was hip and trendy, and like, totally into health food. … Victor was nice and very interesting to talk to, and we became good friends. He told me how much he was looking forward to playing a 'good guy,' since most of his roles had been 'heavies' or bad guys."
Melissa Sue Anderson and her onscreen sister came from 'very different backgrounds'
While she had an amicable relationship with Melissa Gilbert, who played her little sister Laura, Anderson noted the two had contrasting personalities.
"Although we were only a year and a half apart, it could have been five," Anderson remarked. "Melissa was a clever kid. She knew what worked for her. I believe she was encouraged to act as young as she could, for as long as she could. She was very nice, but we couldn't have been more different."
Noting that Gilbert came from a more Hollywood-type background, the Little House on the Prairie actor saw her co-star as more of a colleague than a pal.
RELATED: 'Little House on the Prairie' Star Melissa Sue Anderson Dated a Singer Twice Her Age While She Was on the Show
"We came from very different backgrounds," Anderson wrote. "She was in a showbiz family, I was the first in mine. We were not particularly urged to be tight like sisters or best friends. I believe that was a good idea, so we would never have the 'we are on the outs this week' problem so many young girlfriends do have."
Little House on the Prairie aired its final episode in March 1983.