'Little House on the Prairie': Michael Landon Blew Up Every Piece of the Set Except for 1 Building
The 'Little House on the Prairie' set was completely demolished during 'The Last Farewell.' Well, nearly completely.
According to Little House on the Prairie star Melissa Gilbert, who played Laura Ingalls Wilder, the show's network didn't tell Michael Landon about Little House's cancellation. Instead, he found out from Gilbert. For this reason, he was "furious." He wanted to "blow the whole f***ing thing up" — and he did, with the exception of one building.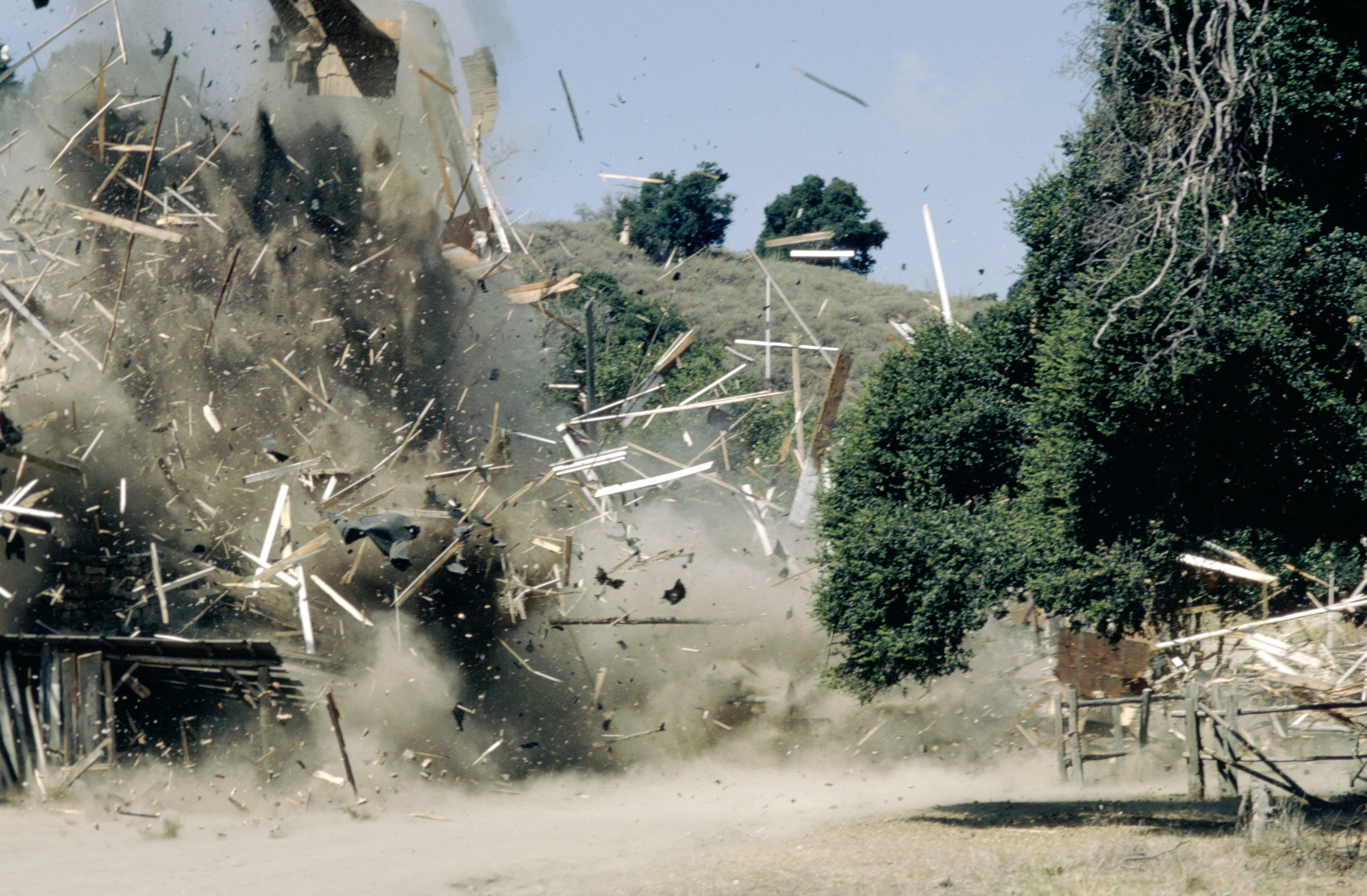 Why Michael Landon wanted to blow up the 'Little House on the Prairie' set
After Landon learned from Gilbert that Little House on the Prairie was officially canceled, he was irate. Gilbert described his reaction in her memoir, Prairie Tale.
"He was furious that he had never received an official phone call from NBC president Brandon Tartikoff or anyone else at the network, letting him know the fate of the show," wrote Gilbert. "He had been on the network since 1959. Perceiving disrespect, Mike's temper red-lined. He wanted to destroy all the sets — Walnut Grove, everything in Simi Valley."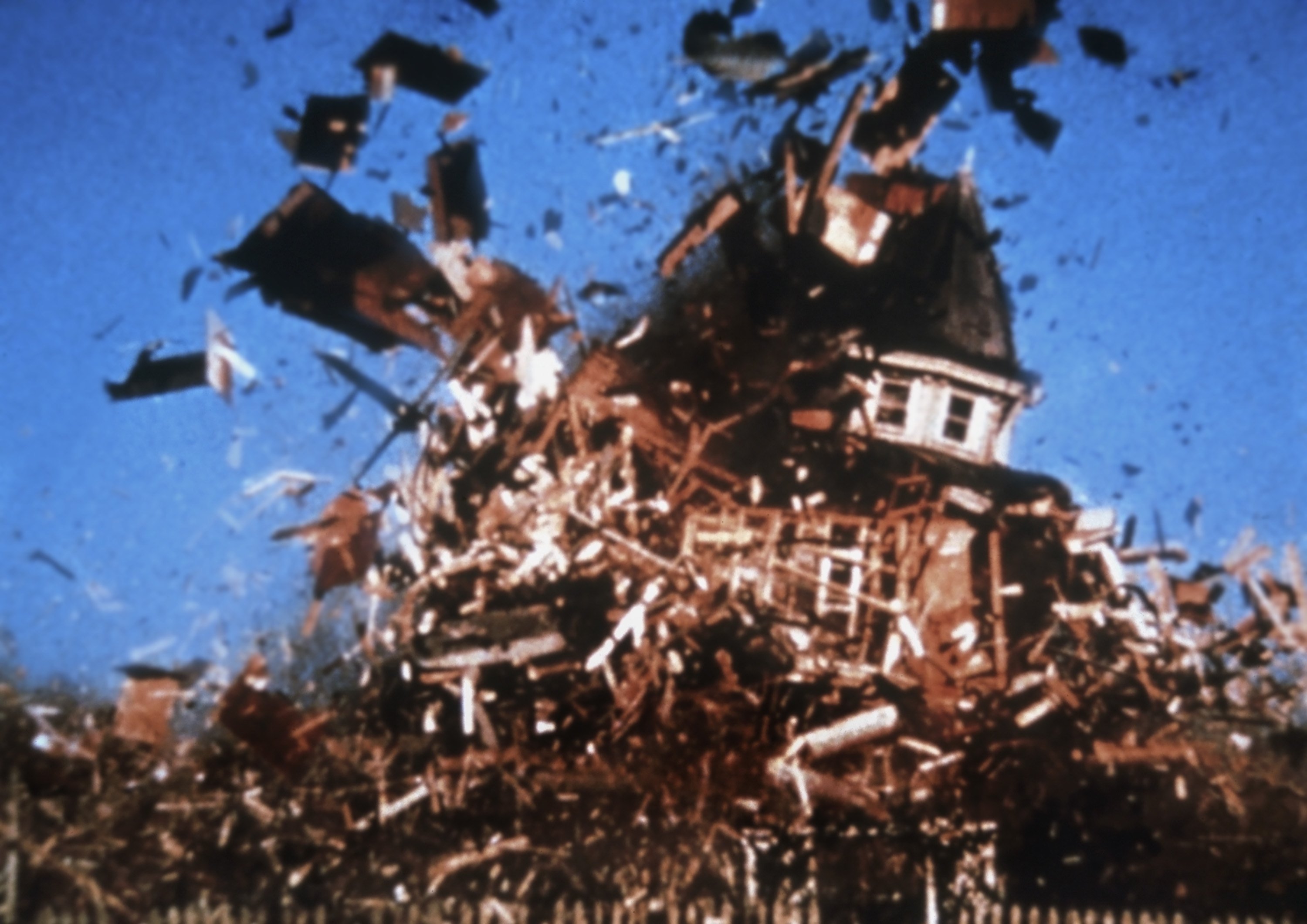 Landon wanted to destroy all the sets as a "f*** you" to the network, according to Gilbert.
"He didn't want to leave anything behind," wrote Gilbert. "TV and movie sets tend to get recycled over time, and none of us wanted to see Oleson's Mercantile being used in some other production and have other people tromping through places where many of us had grown up."
Before the Little House team officially said goodbye to Walnut Grove, they filmed three movies: Look Back to Yesterday, Bless All the Dear Children, and The Last Farewell. During The Last Farewell, everything was blown up. Well, almost everything.
Michael Landon left one 'Little House on the Prairie' building untouched
On the last day of filming, the Little House cast walked to set together. The day prior, their beloved Walnut Grove had been demolished.
"I had no idea what to expect when we rounded the corner, but I didn't expect what I saw," wrote Gilbert. "There was nothing there. All the businesses were gone."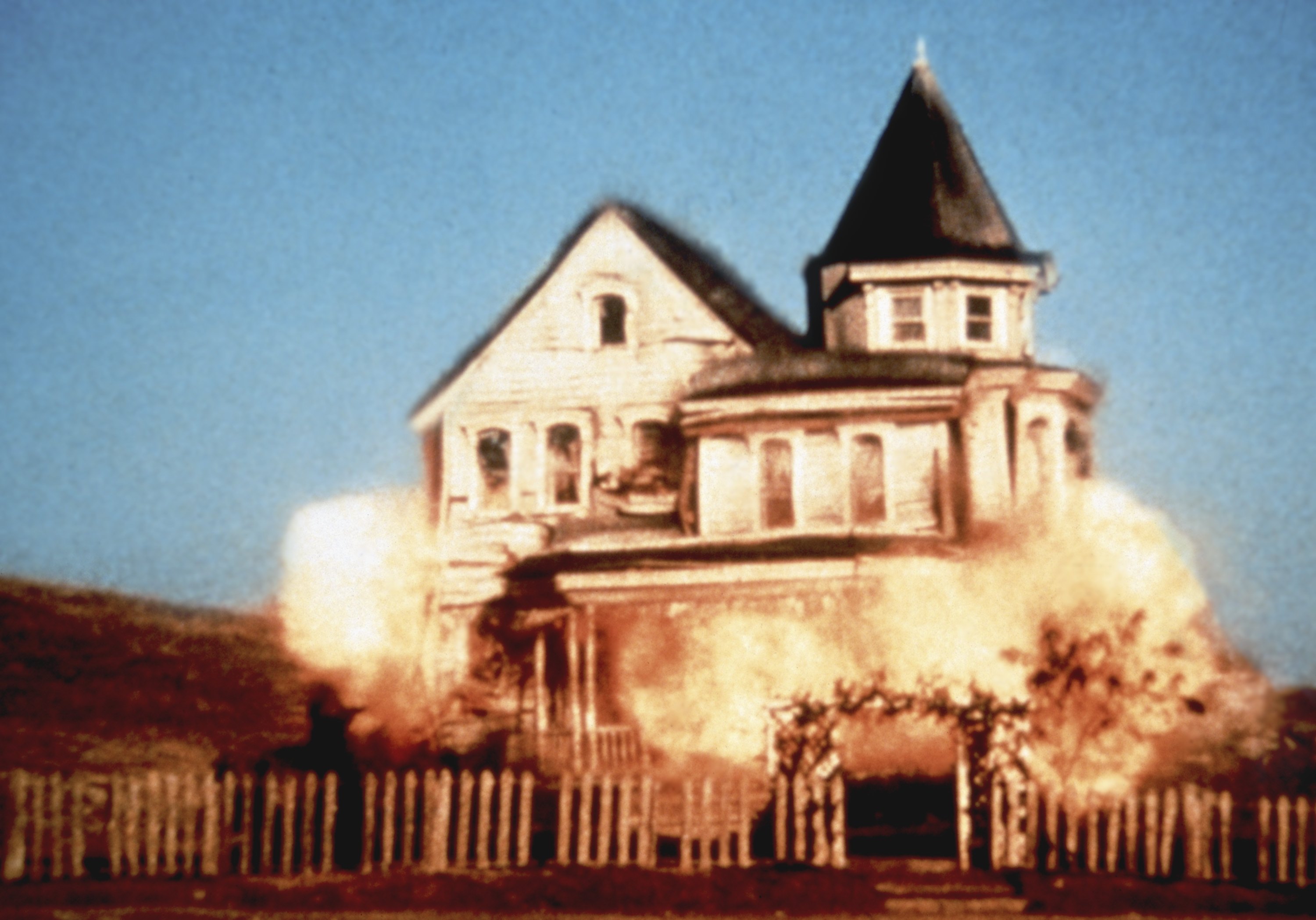 Only one structure remained: the church.
"I guess Mike didn't have the balls to blow up a church," wrote Gilbert. "But chunks of its wall were missing as a result of shrapnel from the nearby Oleson's Mercantile and Nellie's Restaurant."
The sight made Gilbert and the rest of the cast incredibly emotional.
"I stopped and gazed in shock at the area where the town had stood," she wrote. "It was small. Just piles of rubble. There was something profound that struck all of us dumb. Seeing this town, albeit a made-for-TV town, reduced to dust made us feel like we had all lost a favorite relative. We were like a family that had gathered at a funeral. Everyone was in shock."
'It was the longest goodbye' 
The crew shot the cast's reactions to seeing the rubble for the first time. It was an emotional day all around.
"In between takes, we would tell stories, and every conversation triggered a flood of tears," wrote Gilbert. "One person would tell a story or bring up a memory, start to tear up, and within moments all 200 of us were crying. Anytime one person cried, all of us cried. And I mean everyone — actors, makeup artists, wardrobe, grips, electricians, wranglers. It was like that all day."
After a long, extravagant lunch of steak and lobster, Gilbert and the rest of the cast filmed the final shot: "All of us walking out of town from the church as we sang 'Onward Christian Soldiers.'"
"I would have chosen 'The Long and Winding Road,' but John Lennon and Paul McCartney hadn't written it in the 1800s," wrote Gilbert.