'Little House on the Prairie': Michael Landon Cast This Guest Star for a Special Reason Connected to 'Bonanza'
Michael Landon gave Karen Grassle the main storyline in an episode of 'Little House on the Prairie' that featured an actor who had a special place in his heart due to his time on 'Bonanza'.
Michael Landon created Little House on the Prairie in 1974 and starred as patriarch Charles Ingalls after his 14-year run on Bonanza. Casting Karen Grassle to portray wife his Caroline on the NBC hit, Landon put her in the spotlight for an episode in season one alongside an actor who represented someone special in his life.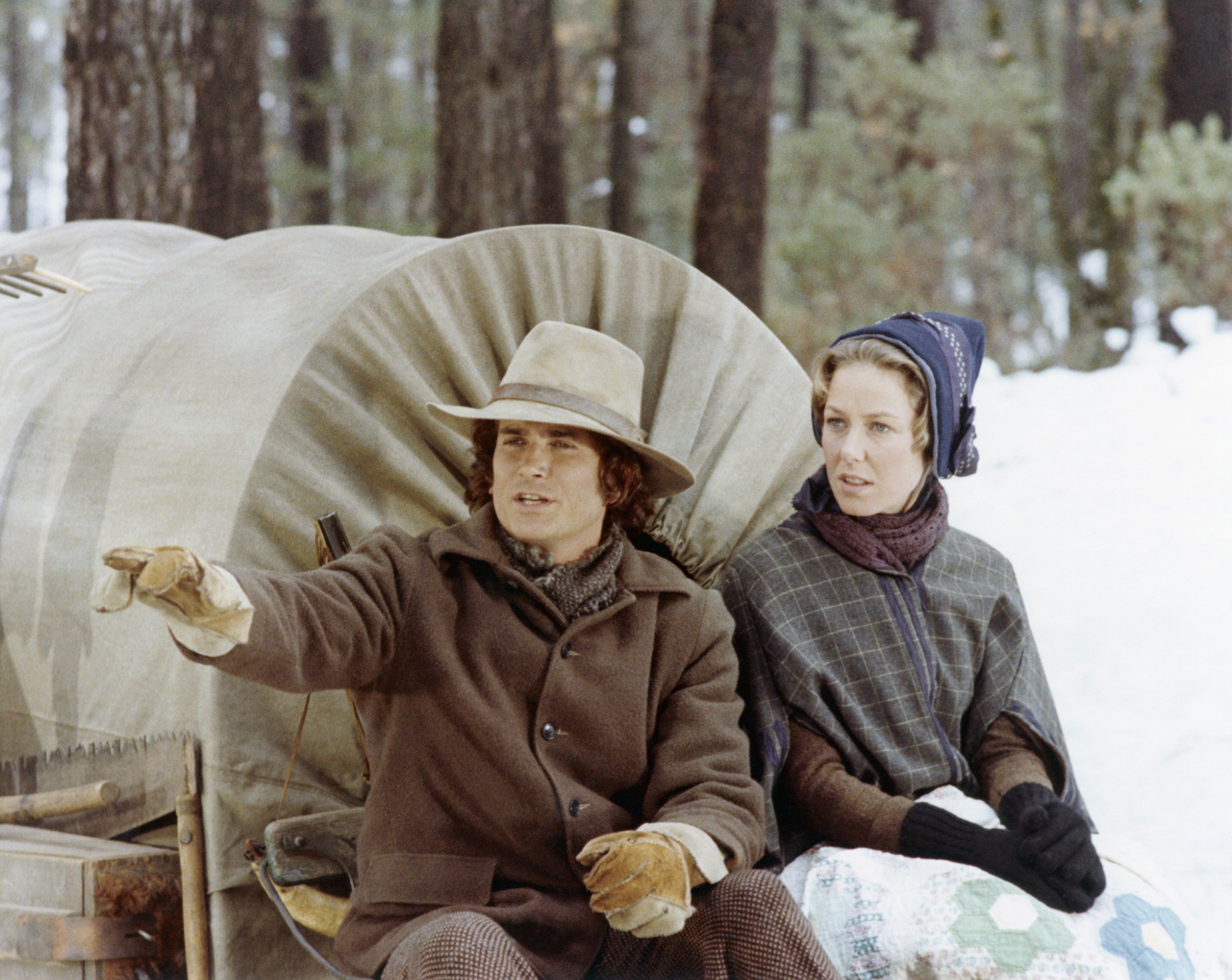 Michael Landon mourned the loss of his 'Bonanza' co-star
Bonanza was a massive TV hit in the 60s and early 70s and remains NBC's longest-running western. Starring Lorne Greene, Pernell Roberts, Dan Blocker, and Landon as members of the Cartwright family, the show's co-stars were close on camera and off and maintained a special bond over the years.
The entire cast was devastated when Blocker suddenly died of a pulmonary embolism in May 1972. Landon was especially distraught, though he did his best to rally his fellow actors when they had to film an episode just three weeks after Blocker's death. Ken Howard, who appeared as a guest star on the episode, recalled Landon openly mourning the loss of his dear friend.
"I got there and it was the first show of the season after Dan Blocker died. … He broke down," Howard said of Landon, as reported by MeTV. "What he was saying to this group, to this crew that had been together forever, was that we all know it's not the same, and never will be." 
'Little House' featured Dan Blocker's son in an episode
In an episode in season one of Little House, Caroline is asked to take over teaching the students of Walnut Grove since their teacher, Miss Beadle, was injured in a horse-riding accident. "School Mom" focused on Caroline trying to help an older student, Abel, learn to read and write. Grassle recalled Landon recruiting Blocker's son for the part of Abel, and how emotional her co-star had been when speaking of his friend.
"Mike told me he had cast the son of his dear old friend Dan Blocker, 'Hoss' on Bonanza, to play the lead with me in 'School Mom'," Grassle shared in her memoir, Bright Lights, Prairie Dust. "Mike had wept when he confided in me one afternoon the story of losing Dan without warning when he went into the hospital for surgery and died suddenly at only 43."
Grassle described how the Little House cast welcomed the young actor with open arms, knowing he had already earned a special place in Landon's heart.
"When Dirk Blocker, a sensitive young actor at the beginning of a long career, arrived," Grassle recalled, "everyone was already on his side."
Dirk Blocker gave a stellar performance on 'Little House'
Grassle relished her part in the episode, where the plot showed Caroline's empathy for others.
"Caroline, as a substitute teacher, lacked knowledge about her students that led to a crisis," the Little House alum explained. "Her perfectionism caused her to suffer when she realized she had made a mistake that could truly hurt another person. I loved the script – I deeply identified."
She gave props to her young co-star for playing the sensitive student with such depth of emotion.
"Working with Dirk was easy," Grassle remarked. "He had unusual courage for such a young actor, to trust himself, to allow the thoughts and feelings to come and believe that they would communicate."